Leeds fans on Twitter still fuming after dire refereeing display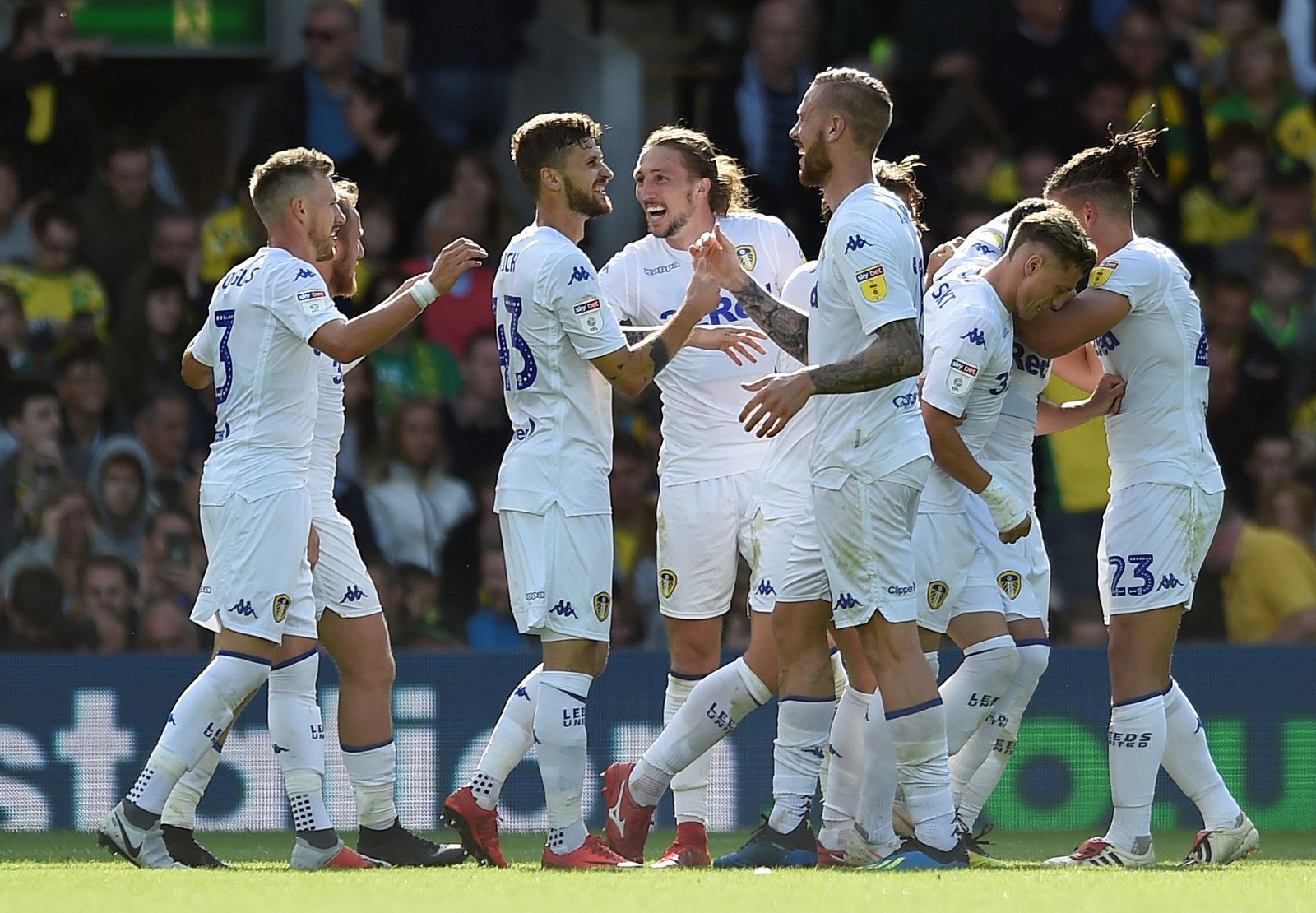 For a lot of Leeds fans, the performance of Jeremy Simpson on Saturday is still infuriating. Their home clash with Brentford finished 1-1 after a shocking penalty decision gifted The Bees the lead before Pontus Jansson levelled with just minutes remaining.
Nothing yet from the FA regarding Saturday's game but they're well aware of various incidents. Luke Ayling gets a one-match ban for his red card. He misses Blackburn Rovers away. #lufc

— Phil Hay (@PhilHayYEP) October 8, 2018
Plenty of fans who watched the game on Saturday will be expecting some retrospective action for the FA. After the game, goalscorer Jansson was asked to speak to the media where he used some colourful language and claimed that the refereeing performance was a robbery, something that is sure to go down badly with the FA. However, one of the real frustrations is that the Whites are the only ones who will feel the force of the FA, with Brentford likely to get off.
Luke Ayling was sent off for a second yellow card in the dying seconds of the game, and the fact that Moses Odubajo hadn't been sent packing for a second yellow earlier reeked of inconsistency as far as the Leeds fans were concerned. Couple that with the dodgy penalty decision and the fact that Brentford's Sergi Canos appeared to headbutt Ezgjan Alioski and you can understand why the Leeds fans are fuming at the referee from Saturday, especially as more action is likely to be taken against them.
You can read The Whites' thoughts on Saturday's game and the referee here:
No appeal from Leeds then?

I could take ayling missing Blackburn if the same punishment would've happened to Odubajo.
Dean knew he was in trouble why he took him out of game before it was too late, Clark was running him ragid.

Stinks man. Feels bad.

— Benjamin Thornton (@BenjaminTlufc) October 8, 2018
What, if there is one, is the procedure of looking into performances of officials? To mirror what Forshaw said, Saturday was ruined by the ref.

— TLH94 (@THuff1994) October 8, 2018
• No booking for inciting the fans
• No 2nd yellow given to BFC player after LUFCadvantage was played
• Ten yards inconsistency for free kicks
• Terrible Penalty decision
• Headbutt on the sidelines to Alioski
• Only 3mins added time

This is all fact, not bias.

— Adam Haywood (@DonVito_84) October 8, 2018
Just watched Dermot Gallagher agree with all of Saturdays shocking referee decisions …. you can see it is a clear dive for the pen and he still agrees ….. I cannot believe what I'm seeing and hearing…TALK ABOUT KILLING THE GAME ..cheating is being continually rewarded

— chris howling (@ChrisHowling) 8 October 2018
All incited by a shocking refereeing performance….I'm sure there'll be no penalties imposed on him #cheat

— Adam Cater (@cater_adam) October 8, 2018
The problem is they would never openly go against their referees would they so at best the lad who butted alioski may face punishment, pontus will too because neither were owt to do with the refs performance. Everything else, they will stand by their refs.

— Daz (@hobsterlobster) October 8, 2018
IF there's any integrity from the @EFL which I don't think there is as they're as inconsistent as their referee's there'll be a retrospective ban for simulation (3 games) & a 5 game ban for the headbutt.

— 'Burrage-Light' (@Nathaniellight7) October 8, 2018
The Leeds fans are unlikely to let this one go anytime soon and will be desperate to see action taken after the shocking affair that was ruined by the referee.