Leeds fans on Twitter were delighted for Jansson as he clocked up 100 games in Hull defeat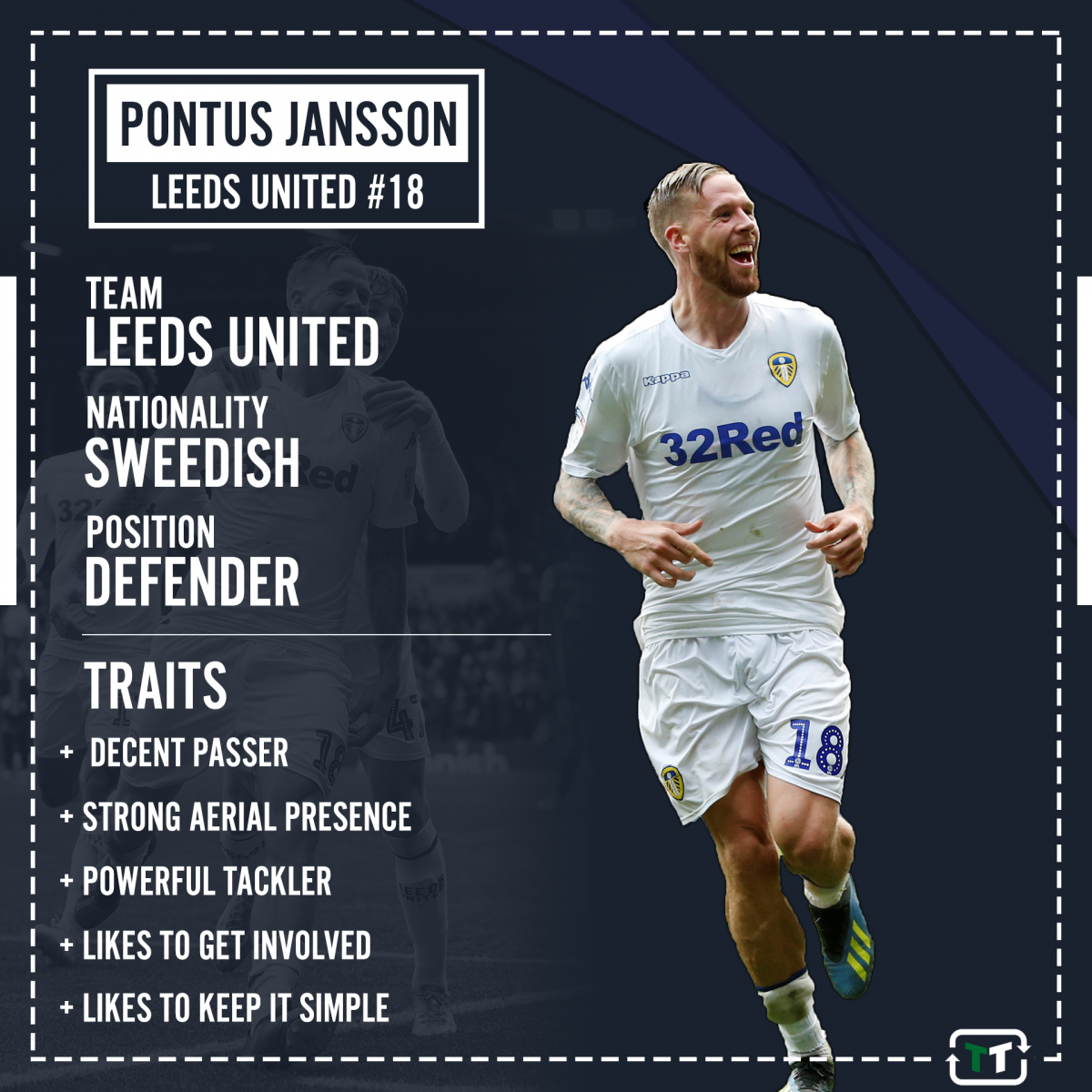 Leeds United fans absolutely love their Swedish powerhouse centre-back, Pontus Jansson, and yesterday they'll have been over the moon for the defender as he played in his 100th game for the famous Yorkshire club, even if he was on the losing side.
Not the game you want to remember as your 100 game for your club.
Well deserved win for Hull and not our day and now we have to show courage and bounce back against Forrest!
Thanks for all your wishes! Hope for many more games to come! @LUFC pic.twitter.com/LjeppKt264

— Pontus Jansson (@PJansson5) 29 December 2018
The 27-year-old defender is certainly one of the best in the Championship and if Marcelo Bielsa can take the Whites up this season then there isn't much doubt that Jansson will be able to shine in the Premier League, even if the level of competition is much higher in the top flight than what it is in the Championship.
The best thing about Jansson is that the fans know that the Swede will be just as excited about his next 100 games at Elland Road than they are, and considering he's only 27 as a central defender, they have many many more years of the dominant Swedish defender commanding things in the Whites backline, be it in the Premier League or the Championship.
You can see what the Whites made of Jansson's milestone here:
We win together, we lose together, we're Leeds utd, still top of the league, Pontus just make sure you get at least another 100 caps for #lufc #legendalready

— james keating (@jameskeating1) December 29, 2018
Some days it just doesn't go for you. Win, lose or draw all the fans ever ask for is 100% effort and you sir should take a bow. #legend

— Harvey Lees (@lees_harvey) December 29, 2018
Chin up Pontus, we are all with you.

— Jimbo Powlerio (@JimboPowlerio) December 29, 2018
We go again Pontus MOT

— Blake (@blakerobson3) December 29, 2018
Sensation since you arrived Pontus. Restored the guts and passion that was missing for years. Best centre half in the league. Here's to another 100. #Pontus #MagicHat

— Harry Clavane (@HarryClavane) December 29, 2018
Look forward to you playing the next in the premier league for us #Alaw

— Neil A Smith (@Nasmith1967) 29 December 2018
Top man. On an on.

— Andrew Brick (@bricky8825) December 29, 2018
The Whites love their Swedish cult hero and will be keen to see him rack up another 100 games fpr the club.