Nottingham Forest fans are furious at Karanka's departure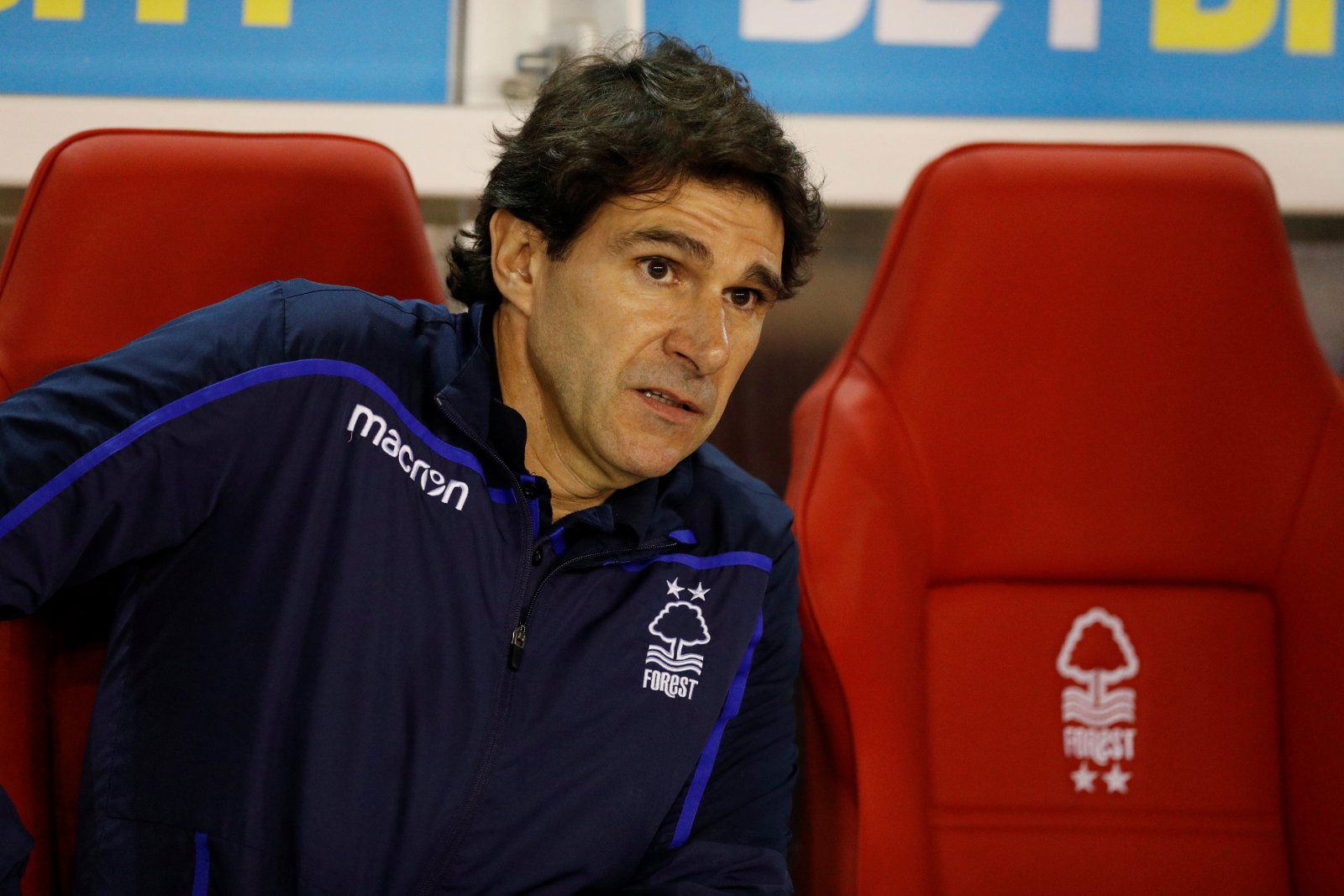 After the news emerged today that Aitor Karanka has left Nottingham Forest, fans took to Twitter to show their disgust.
Almost all the fans were behind the manager, and are appalled by this news. They have accused the club of forcing the Spaniard out of the City Ground, and directed all their anger at the board and senior figures at the club.
Many fans said that Karanka was the best manager that they have had in years, and the club are in the best position that they have been in for a long time, and question the state of the club now.
The Reds are in seventh place in the Championship this season, but have been in the top six. Their most recent league match saw them trash league leaders Leeds, which makes this a very bizarre time for the manager to leave. What's more is that Karanka was clearly building something at Forest, and there is the feeling that they will need to start over again.
This is what the fans had to say:
Congratulations on forcing the best manager we've had in years to resign.

— Peter (@PeterLawsonn) January 11, 2019
Did not resign at all. He was forced out 100%

— Kassim (@kassimali1996) 11 January 2019
Aitor Karanka is available, can't think of a better man than him. Get on the phone to him

— Matt Mace (@8258matt) 11 January 2019
Well done Forest, 1step forward, 5 steps back, ground hog day yet again ffs.

— Mark Vaux (@Firstdrop79) 11 January 2019
FORCED OUT!

— Craig Moore (@crag06) 11 January 2019
Thanks for giving us hope, for making us dream and for bringing us together. Good luck @Karanka, I wish you and your loved ones well. You'll be fondly remembered. #nffc

— Stuart Clarkson (@Stuart_Clarkson) 11 January 2019
As a notts fan we know a lot about sacking managers but this makes zero sense. Surely best forest team for a number of years and in the best position? Just seems very silly.

— will powell (@wrp27) 11 January 2019
Bringing all these added people in behind the scenes has upset the best manager we've had in years. The good feeling around the place has been amazing. Shame on you! I thought we'd bought in better. #disgrace

— Nick (@nikos787) 11 January 2019
Be ashamed of forcing him out.

— ian fisher (@ianfisher85) 11 January 2019
Absolutely disgusted with this, hasn't the club and us as fans had enough upheaval I've the past few years.

We had a manager that was building something special, who the fans were behind.

This is shocking!!!!

— Ryan Thorndyke (@RyT27) 11 January 2019
An absolute disgrace!!!!!!! Promised a project, promised the fans stability and project, promised the fans absolutely nothing. Lied to once again. #nffc

— James Belfield (@jamesbelfield92) 11 January 2019
absolute joke. 1 place outside playoffs mid season and you're sacking him? it's the best season we've had in years, actually looking like we have a good chance of going up and now i doubt we'll even make the playoffs. good one

— Tom Schofield (@TomSchofield8) 11 January 2019
Deluded chairman and people behind the scenes. Best manager Forest have had for many many years. Was a long term project and he brought some stability back to a club who should be fighting for promotion every season. #nffc

— Jordan (@jrb__97) 11 January 2019
What an absolute joke. I'm not surprised he's asked to leave. With the speculation, after the good work he's done. Talk about not being appreciated. Shambles! #NFFC

— Zeph (@CoxJ95) 11 January 2019