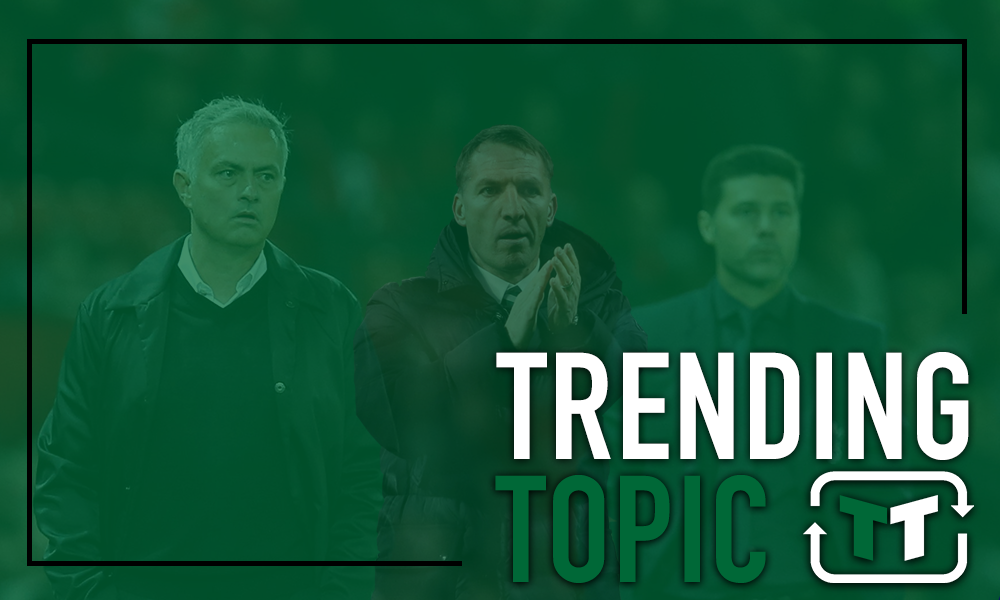 Many, like Duncan Castles, view Brendan Rodgers' tenure at Celtic as simply a means to an end. A recent report from Castles, for the Daily Record, intimated that Celtic is merely a stepping stone for a greater goal for Rodgers, with the former Liverpool boss looking to get a return to a big club in England in the future.
Whilst that might be correct, with Rodgers needing to rebuild his reputation following a poor end to his tenure at Liverpool, to describe Celtic as just a club for Rodgers to grow his reputation would be wrong.
Indeed, the truth of the matter is that there's nowhere better for the manager at this moment in time, and it would be foolish for Rodgers to leave Parkhead anytime soon.
After all, he'd struggle to find a club that is more passionate and dedicated to the cause than Celtic, and he would struggle to find a club that is as supportive of him as they are at Parkhead. After all, he's already bagged them two trebles, and they're still on track for the magical treble-treble. There's no doubting the faith that the Celtic fans have in their manager, and it's unlikely that Rodgers would get that sort of support elsewhere.
He's also winning trophies, and that's something that he had struggled with previously. His CV isn't going to be able to match up to other rivals for top jobs, but the prospect of winning 9 consecutive Scottish trophies would be massive for his reputation, and few could describe him as anything but a serial winner if he achieves that goal.
Above all else, though, it all goes back to that old saying – if it ain't broke, don't fix it. Of course, there's always an argument for a manager to continue moving on up, but it's not like Rodgers is stagnating. There are constant challenges at Celtic that he has, thus far, passed with flying colours, and the return of Rangers looks to be his latest task. That's only going to improve Rodgers as a manager.
It would be different if it was easy for Celtic, but it's certainly not. Rodgers may have the dream of returning to the English game in the future, but for now, there's truly nowhere better for him than Celtic Park.
Thoughts?