These Leeds fans are fuming at Barry Douglas injury update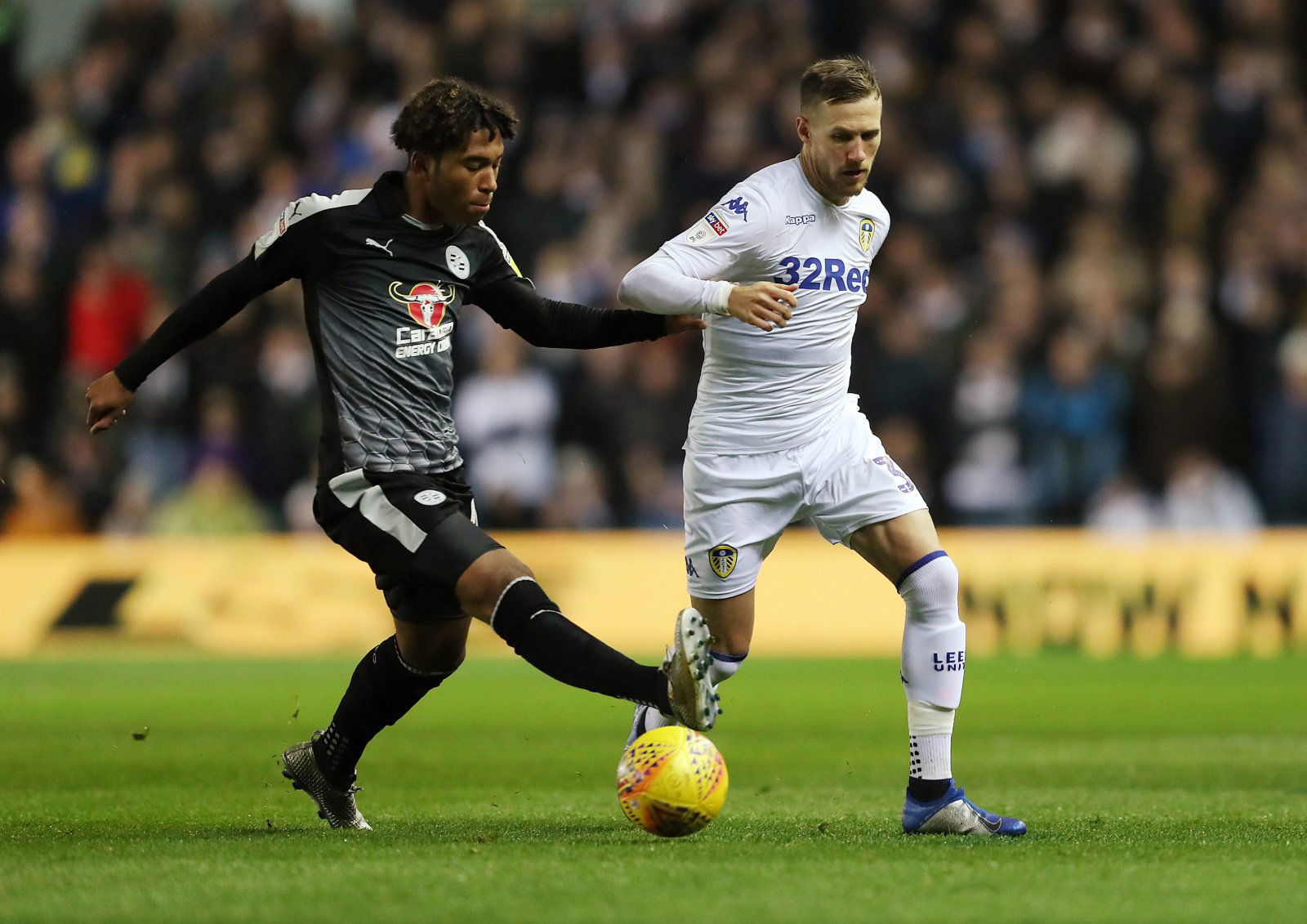 Injuries have become the dominant theme of Leeds United's season under Marcelo Bielsa, and his press conference on Wednesday afternoon provided another familiar chapter in the tale of the Argentine's first season at Elland Road. 
Indeed, Bielsa confirmed that Barry Douglas, who missed the recent FA Cup defeat against QPR, will be sidelined for two to three weeks (as per Yorkshire Evening Post).
The balance and experience offered by Douglas at left-back is unrivalled within the squad, so naturally his absence has drawn genuine cause for concern among the Whites faithful.
Warnings over Bielsa's gruelling pre-season training regime and how that could impact on the Leeds players were prominent before the season got underway, and now the half-way stage has been eclipsed it's fair to say that those warning signs were based on solid grounds.
Following Bielsa's confirmation of Douglas' fresh injury blow, plenty of supporters took to Twitter to vent their frustration and suggest that there is a correlation between Leeds' incredible list of injury setbacks and the arrival of Bielsa.
Leeds remain top of the table and in a strong position to secure promotion, but it's easy to sympathise with those supporters who cannot escape the feeling that their injury crisis could eventually come back to haunt them.
Here's what the Leeds fans on Twitter have had to say about Douglas' injury update…
— Oliver White (@OliWhiteMOT93) January 9, 2019
These injuries are getting silly now. Lack of squad depth is going to cost us promotion.

— Mob(Cap)Mentality (@M_C_Mentality) January 9, 2019
Of course. Brilliant.

— Austin LUFC Pillay (@Austin4evaLEEDS) January 9, 2019
Injuries are injuries regardless of muscular or skeletal. Bielsa muted that his regime was not responsible for the injuries. There has to be some correlation.

— Tibet66 (@tibet66) January 9, 2019
Jesus Christ what is Bielsa doing to them

— Luke Fella (@luke_fella) January 9, 2019
Never seen anything like this, this can't just be bad luck surely

— Joe Atherton (@joetmatherton) January 9, 2019
At start of season I was talking to a coach who has coached in Championship and lower leagues. He said that he thought that our players would eventually break down with injuries under Bielsa. I hoped he was wrong.

— Alan Mills (@alanjmills) January 9, 2019
This club really is cursed isn't it. I'd bet my life we don't go up this year

— Matty Harrison (@harrisonmatty1) January 9, 2019