West Brom fans are far from happy with reports linking club with Wes Holahan and Russell Martin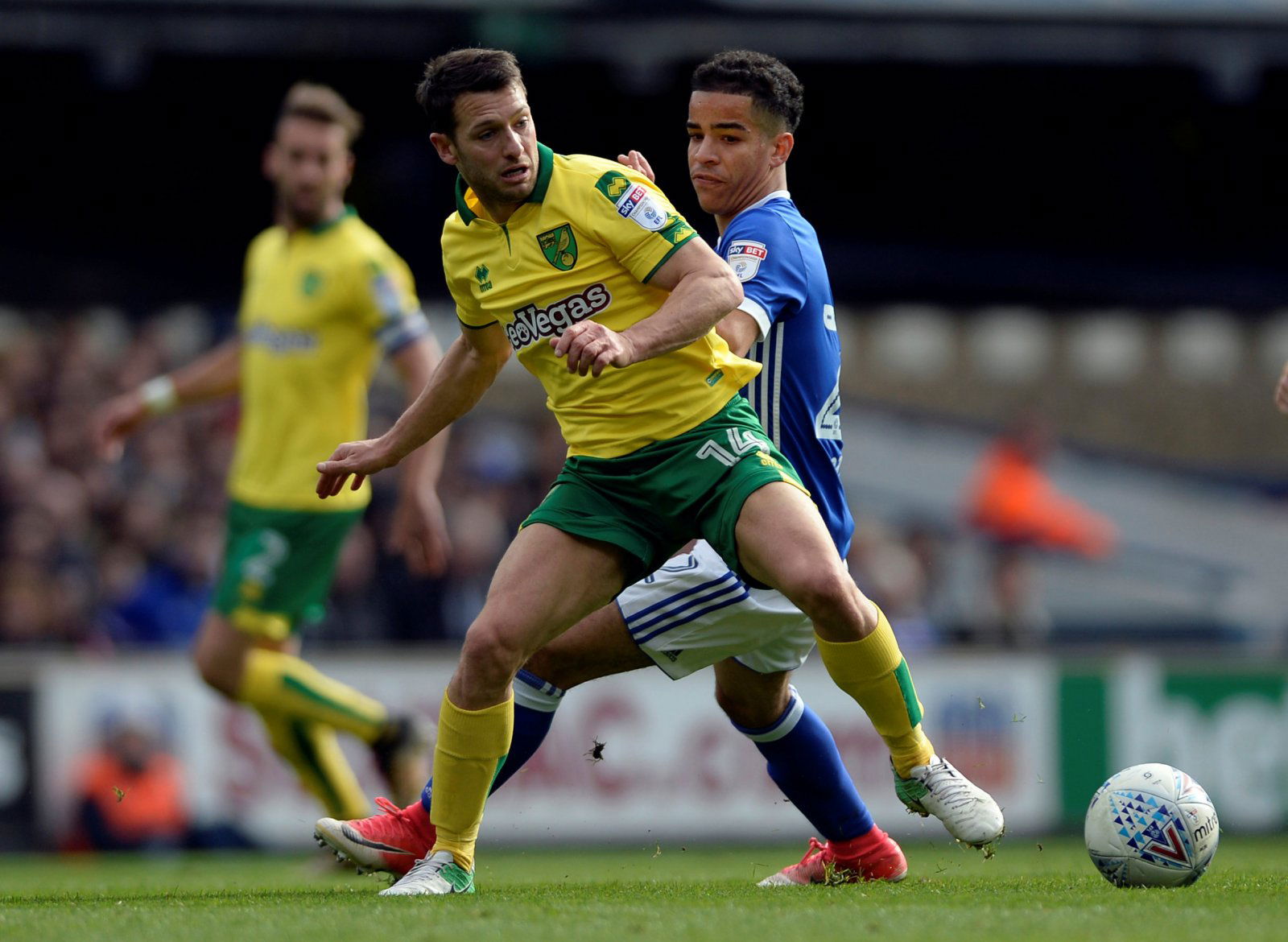 West Bromwich Albion have started the season in a manner which strongly suggests a promotion bid should be on the cards this season after claiming 10 points from their opening 6 fixtures. 
Whilst the supporters have not been completely blown away by their club's opening to the new season, there is certainly reason for optimism ahead of a potential promotion bid.
But Darren Moore's squad is lacking the level of depth which is typically required for any side to hold their own at the summit of the Championship table, so it's no surprise that they've been linked with two new players this week.
According to the West Brom reporter for the Express & Star, namely Matt Wilson, Wes Hoolahan and Russel Martin are both on trial with the club until the end of the week as Moore turns to free agents in a bid to bolster his squad.
Been to the training ground today and can confirm free agents Wes Hoolahan and Russell Martin are both on trial at #wba today and tomorrow https://t.co/wAygfSQCjp

— Matt Wilson (@mattwilson_star) September 6, 2018
It's likely that the Baggies will have a clearer idea on whether they want to sign the pairing or not by the end of their trial on Friday, but it's fair to say that the supporters are far from pleased by their club's interest.
Hoolahan, 37 and Martin, 32, are both highly experienced at this level, but the supporters believe that they represent backwards signings when they have talented players coming through their academy system who could be given a chance to impress in the first-team.
It's easy to understand the concerns of the supporters considering West Brom's squad already contains a handful of veterans, but the pragmatic double signing may ultimately be in the club's best interests to ensure the squad is well stocked to deal with injury concern throughout the campaign.
Here's what the fans have had to say about the latest transfer report…
Training ground or retirement home?

— JONNY CHAPMAN (@JonnyChapmanDJ) September 7, 2018
We'll be sponsored by werthers original soon

— Matt Stephens (@MStephens1977) September 6, 2018
Puzzled why we aren't looking to the academy if these signing are meant to be bit players this season. If they are to play a bigger role, then you have to question the transfer policy. Put the kids on the bench. #wba

— matthew marsden (@matthewdmarsden) September 7, 2018
If West Brom sign Russell Martin then someone needs to be sacked. Worst defender I've ever seen.

— Ryan Guilfoyle (@Guilfoyle94) September 6, 2018
No thank you to both , if we are to develop field , harper, Burke , Leko etc , they need experience, and with our system , they would get games , also with barry there we can push brunt up or phillips into number 10 if mozza is injured , brunt and Dawson can play fullback

— Bal (@BalWBA35) September 6, 2018
Give the kids a chance instead of looking to sign old men on the cheap

— paul beaman (@paulbeaman3) September 6, 2018
Honestly just scrap the academy if we actually sign Hoolahan. Bloody pointless bringing through good young talents if they're cast aside to make way for OAP's of the game.

— Matt (@MutleyyWBA) September 6, 2018