Exclusive: Pundit urges Mourinho not sign Joelinton for Tottenham
In an exclusive interview with The Transfer Tavern, Steve Howey, who made 150 appearances for Newcastle United, doesn't think Jose Mourinho should be looking to sign Joelinton, despite his good history in games against Tottenham Hotspur.
During the fall out from Spurs' 2-2 draw against Newcastle, Robbie Earle, from NBC Sports, claimed that Mourinho could do a lot worse than sign Joelinton, who has scored two goals in four games against Spurs.
Should Spurs sign Joelinton?
Yes!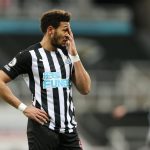 No!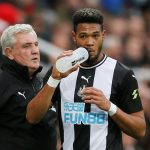 Since Joelinton arrived in 2019 for a club-record £40 million, he has scored just eight goals and got seven assists in 70 games, with his best performance coming during that 2-2 draw.
Speaking on Earle's Joelinton claim and how one performance does not all of a sudden make him a good player, Howey told The Transfer Tavern:
"I'm a bit surprised at his statement. The frustrating thing about Joelinton is he's six-foot-one and a big strong boy with a good touch, and you see him at times and he shrugs people off the ball, but other times you could just blow him over.
"The question is why can't he do it consistently? As I said, one performance doesn't all of a sudden mean he should be playing for Tottenham Hotspur."
Spurs suffered another blow to their Champions League hopes as they were swept aside by Manchester United while Chelsea, West Ham and Liverpool all won last weekend.
It was reported last week that Harry Kane will look to ask Daniel Levy for a move away if Spurs fail to qualify for the Champions League this season.