Profit Players: Tottenham Hotspur chairman Daniel Levy made a big mistake selling Kyle Walker to Man City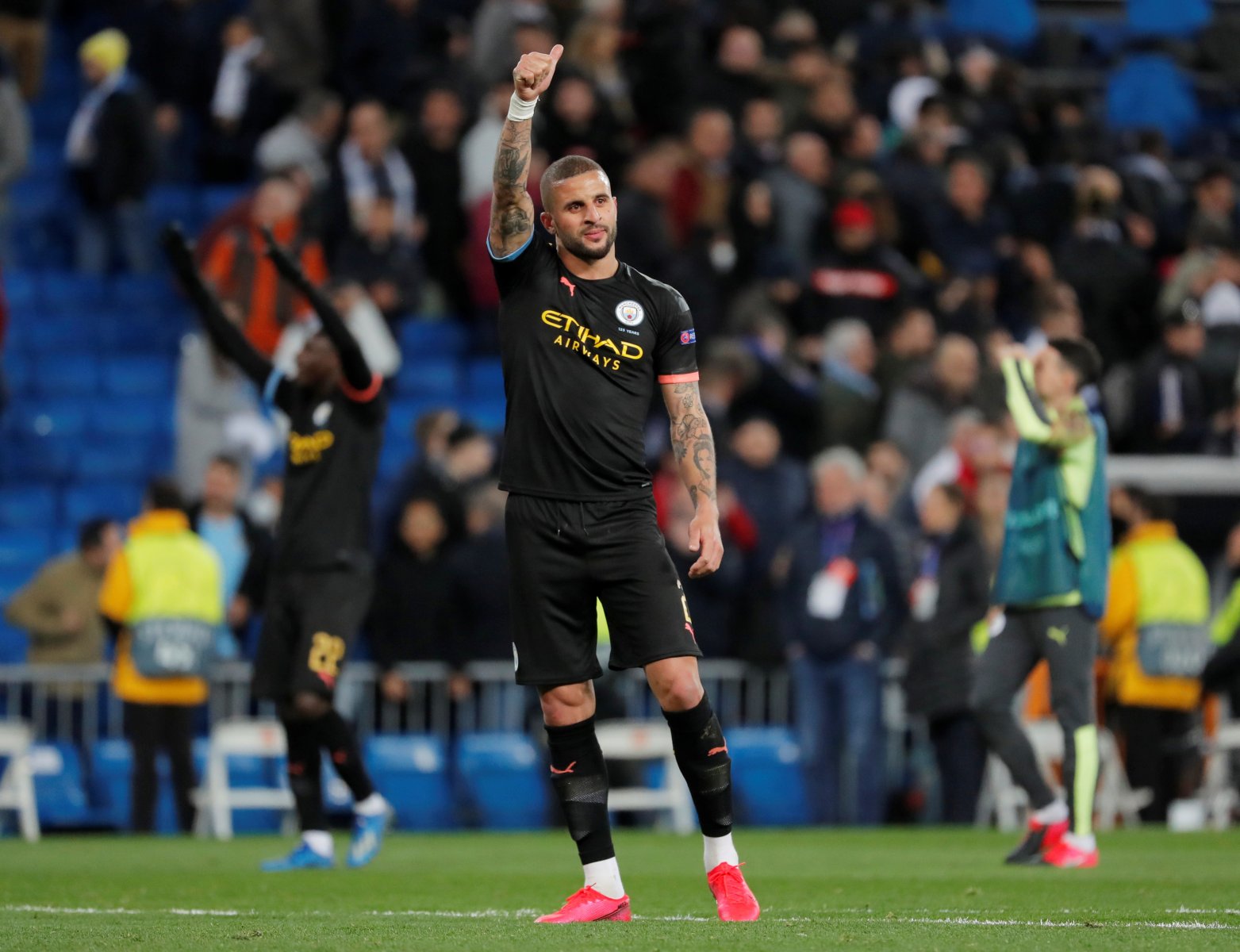 This article forms part of our Profit Players feature series, which is where Football Transfer Tavern takes a look at how well a player has fared since being signed or sold, using statistical figures and statements from pundits to prove how good of a deal the club managed to achieve.
Kyle Walker took to social media to post a heartfelt farewell to Tottenham Hotspur when he moved to Manchester City in 2017.
He even dropped former boss Mauricio Pochettino a message on WhatsApp to try to repair their relationship.
But those cracks have never fully healed as the pair have continued to take potshots at each other in public interviews ever since they left north London.
The then-Tottenham boss Harry Redknapp bought Walker and Kyle Naughton from Sheffield United for an undisclosed fee in 2009, believed to be a combined total of £10m for both defenders, back when the Blades were still in the Championship.
Walker returned to Bramall Lane for the duration of the 2009/10 season as part of the deal, until the right-back was recalled by his parent club to provide cover for Vedran Corluka after Alan Hutton left on loan.
He earned his first start for the Lilywhites during the 2-0 win over Portsmouth in 2010.
After successive stints at Queens Park Rangers and Aston Villa, he indicated he would be open to a return to Villa Park, but Redknapp refused to sell him.
He subsequently started the opening fixture against Manchester United in 2011 before scoring a sensational screamer to give Spurs the victory in the north London derby against Arsenal.
Walker was rewarded for his efforts the following year after he beat his teammate Gareth Bale to the PFA Young Player of the Year award. He was also included in the PFA Team of the Year and signed a new five-year deal keeping him at the club until at least 2017.
Lest we forget, he formed a formidable partnership with Danny Rose, with the two full-backs bombing down the flanks on multiple occasions.
As is often the case, all good things come to an end, and his nose was turned almost as soon as Manchester City came calling.
City signed Walker for £45m plus add-ons, bringing the total amount to £50m, making him one of the most expensive English players at the time.
Although there is no love lost between them, he started 31 games for Pochettino's side as they finished Premier League runners-up, tied with his teammate Kieran Trippier and Bournemouth's Adam Smith on five assists apiece.
And Spurs have never really recovered in that position ever since his acrimonious departure.
Trippier failed to fill the void left by his international teammate as his final season in north London saw him struggle for form, while Kyle Walker-Peters was sent to Southampton on loan before being sold to the Saints this summer.
Step forward Serge Aurier. Or on second thoughts, the least said about that one, the better.
Meanwhile Walker has gone from strength to strength, winning the top flight title twice, as well as the FA Cup and EFL Cup.
In contrast Spurs have suffered from inconsistency since they came so close to winning the league.
A memorable Champions League run merely papered over the cracks which ultimately led to Pochettino's downfall.
Levy should have signed a striker capable of challenging and providing cover for Harry Kane rather than selling a player who is arguably the club's best right-back of the Premier League era.
He could have saved himself so much hassle by selling either Trippier or Walker-Peters to create some space in the squad.
Instead the Tottenham chairman caused his club a lot of problems as he sold the 49-cap England international for a tidy profit and failed to find a suitable replacement.
Even former Spurs man Jamie Redknapp insisted the decision to sell the defender reeked of "small club mentality" and strengthened a rival at the same time.
Without wanting to rub salt in the wound Walker's market value continued to rise right after he left to further add fuel to the fire.
Whether the Lilywhites would have been able to get the same amount for him the following summer, who knows, though it is worth remembering he still had two years remaining on his contract at the time he left north London.
Diving deeper into the statistics, Walker registered six assists in the league during his first fully-fledged season at the Etihad Stadium, whereas Trippier could only muster five league assists for Spurs in the same season.
Was £50m worth it all in the end? When you consider what has come afterwards, no, not really. Hindsight is a wonderful thing.
Tottenham fans, do you think Daniel Levy made a big mistake by allowing Kyle Walker to leave White Hart Lane? Let us know in the comments below!