Tottenham: Conte unsure if Romero and Hojbjerg will return v Sporting Lisbon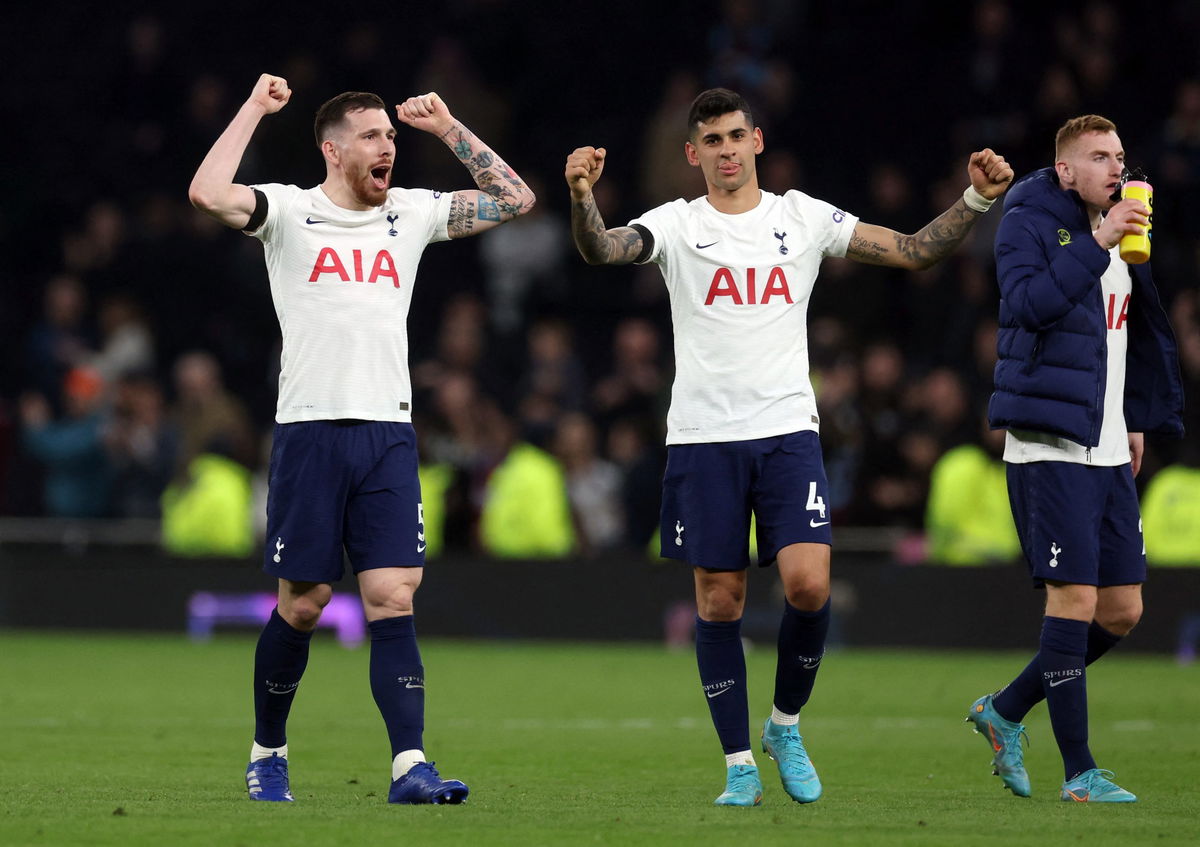 Tottenham Hotspur head coach Antonio Conte has been non-committal over the availability of Cristian Romero and Pierre-Emile Hojbjerg ahead of his team's Champions League Group D clash against Sporting Lisbon on Wednesday night.
THE LOWDOWN: FATIGUE WAS FELT
Having been beaten convincingly by Erik ten Hag's Manchester United just last week, Conte was hit with further detriment over Hojbjerg and Romero, who both felt the fatigue of playing regular minutes for the side and needed a well-earned rest.
As such, both players sat out the game against Newcastle United yesterday, with the manager still unsure as to when they will return to the Tottenham line-up.
THE LATEST: CONTE COY ON DUO'S RETURN
Speaking to the media after the defeat to the Magpies, Conte stated that Romero had struggled over the "last two or three games" and was "half and half" as to whether he would play in Spurs' two most recent matches. It was a similar struggle with Hojbjerg, having played "every minute of every game".
The 53-year-old said (via football.london): "Romero was the last two or three games. He arrived every day half and half to decide if he play or doesn't play. I think in the past we have taken a risk. The players gave their availability to play otherwise, honestly, if the player doesn't want to play, I don't force the player.
"Now, after the game against United, he felt a lot of fatigue and then yesterday, he felt fatigued in his calf. Before in his thigh, the right. Now left in the calf. Pierre, it was the same because Pierre played every game, he played every minute, and he was really tired.
"About Richy and Deki? No chance. I don't know about Pierre and Cuti for Wednesday. If you ask me in this moment, I don't have an answer because I don't know the way they recover from this fatigue and this situation if they have something, Romero in his calf or Pierre in his thigh."
THE VERDICT: MIND GAMES AT PLAY?
With Conte coy on whether Hojbjerg and Romero would be available for the clash against Sporting, one may wonder whether this is an example of mind games heading into that all-important fixture.
However, if the pair are indeed suffering with fatigue, it would be wise to give them another game off to recover, in order to avoid potential injury.
The Danish midfielder in particular could do with time off if he is not at 100%, having played the third-most minutes of any outfield player in the squad so far this season.