Tottenham Hotspur: Spurs enter negotiations over FIFA-backed 'European Premier League'
According to Sky Sports, via Football Daily, Tottenham Hotspur are in 'negotiations' over becoming founding members of a newly-proposed European Premier League backed by FIFA.
The news, which has stirred much debate, has revealed that world football's governing body has proposed this new tournament, with fellow Premier League clubs Manchester United and Liverpool also 'in talks' over joining.
Should Tottenham join the newly proposed European Premier League?
Yes, could be fruitful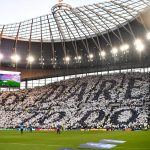 No, it's a farce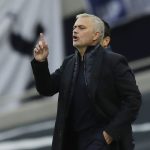 European Premier League – the breakdown
Indeed, more than a dozen teams across the continent, including Spurs, are said to be in negotiations over potentially becoming founders of the initiative, with Sky learning of this development 'according to insiders'.
The European Premier League could even come into play as early as 2022, with that being the alleged 'provisional start date', and Tottenham along with five English clubs could sign up to join.
The competition is said to involve around 18 teams from all over Europe and fixtures could be played alongside the regular season, with this update being described as the 'most important development in world football'.
Indeed, the top six teams from their respective divisions would then enter the knockout format, and winners of the European Premier League could expect to win 'hundreds of millions of pounds' each year.
A formal announcement on the tournament is expected at the end of this month, but participants are yet to be finalised.
Transfer Tavern's take on European Premier League
Despite the proposal causing some controversy, there is potential reason for Spurs supporters to become excited, especially if this cements the club's status as a top European outfit.
The prize money is expected to reach lofty heights, too – arguably a huge incentive for Tottenham to join the tournament as founders to cement another source of revenue.
Tottenham fans, should your club join the European Premier League? Have your say in the comments section below…
In other news: Spurs supporters weren't happy with Erik Lamela's absence during the 3-3 draw at home to West Ham.