Spurs stadium naming rights value could 'increase' after twist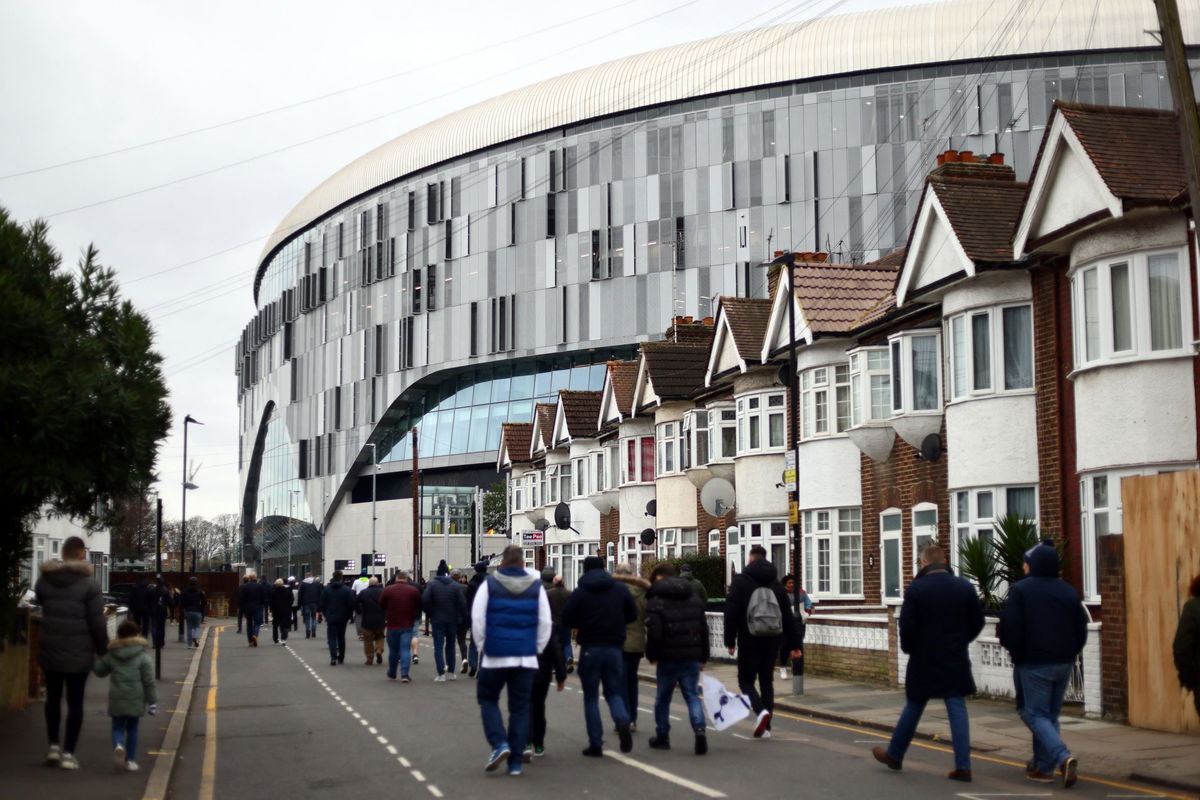 According to an 'industry insider', the value of Tottenham Hotspur's stadium naming rights could 'increase massively' after a twist involving Amazon.
The Lowdown: Google talks…
In the last week, some major off-field news has come out of Spurs with technological giant Google now in 'meaningful talks' over the club's stadium naming rights.
Chairman Daniel Levy has been chasing a brand sponsorship agreement for the club's £1 billion new ground since 2019, even hiring former NFL executive Todd Kline to help get a deal done.
Now, as the Lilywhites enter negotiations with Google, their three-year search for a multi-million pound stadium contract could soon be coming to an end.
If Spurs can clinch a deal, the Premier League side would be in line for a huge financial windfall that could greatly benefit them economically – especially after the torrid effects of COVID-19.
The Latest: Insider shares naming rights twist…
Despite these discussions with Google, industry insider and CEO of BDS Sponsorship, Richard Busby, claims another big brand in the shape of Amazon are also in the running for Spurs' naming rights.
He also says, if the latter company were to reach an agreement instead, the 'value' of the deal could 'increase massively'.
Busby stated (via Football Insider):
"I've heard Amazon are still in play.
"Audible could also be a factor. Unlike Spotify, Amazon haven't spent a lot of money in terms of brand recognition on Audible.
"There has to be a technology play here otherwise the deal wouldn't be worth that much. Companies like Amazon can enhance the fan experience and showcase new technology at the stadium.
"So, the headline figure could be £25m-a-year, but that might be, for example, £10m plus £15m worth of technology.
"The value of the deal would also increase massively if the sponsor has more on-air branding, perimeter advertising and so on."
The Verdict: Good news?
Two major players vying for Spurs' naming rights can only come as good news for Levy and the Lilywhites.
Perhaps, in an ideal world, a bidding war for the lucrative opportunity could be sparked in a big financial benefit to Tottenham.
Following on from their huge losses and debt during the pandemic, these off-field developments will have the Spurs hierarchy rubbing their hands together.