Tottenham: Daniel Levy makes worrying statement
Daniel Levy has said that Tottenham could suffer an "irrecoverable" loss of income if stadiums remain closed next year.
Levy shares worries
On Monday, Spurs confirmed losses of £63.9m in contrast to profits of £68.6m last year.
Of course, it is a difficult time for clubs all over the world as fans remain unable to enter stadiums due to the coronavirus pandemic. And Levy has admitted that if that does not change soon, there could be dire consequences for the Lilywhites.
He said:
"We are currently in the midst of one of the most challenging times ever experienced.

"The impact of the pandemic on our revenue is material and could not have come at a worse time, having just completed a £1.2bn stadium build which is financed by club resources and long-term debt.

"The 2020/21 season has so far seen no fans at games and this is compounded by a loss of third party events such as NFL, concerts, the closure of stores and visitor attractions.

"Our estimate for the current financial year of the potential loss of revenue, should the stadium remain closed to fans, is in excess of £150m. Clearly this would be an irrecoverable loss of income.
Success on the pitch could help
Tottenham cannot do anything about the situation of no fans at the stadium. However, they can at least put themselves into a position where they make as much money on the pitch as possible to cover for that loss of income.
At the moment, they are currently top of the Premier League, ahead of Liverpool on goal difference. Given they are in the Europa League instead of the Champions League this term, they have a strong chance of going deep into the competition, and while the League Cup and FA Cup may not be as lucrative, they are already in the quarter-finals of the former, and even that would bring a boost.
Do you think fans will be back in stadiums next year?
Yes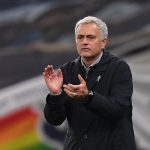 No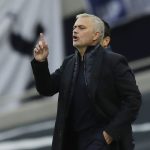 Jose Mourinho and co are doing plenty of positive work at the moment. Hopefully, that will be enough to see the club through these difficult times.
In other news, Levy is eyeing a move for this Real Madrid outcast in January.