Tottenham exclusive: Pundit defends Gareth Bale after loan comments draw criticism
Speaking exclusively to Transfer Tavern, former Premier League midfielder Carlton Palmer has defended Tottenham forward Gareth Bale after his recent comments about leaving the club at the end of the season.
The 31-year-old joined the north London outfit on a loan deal from Real Madrid in the last summer transfer window, and he has since confirmed that he plans to return to the Santiago Bernabeu once the 2020/21 campaign ends.
These comments, particularly the ones made about getting his fitness back up at White Hart Lane ahead of the Euros, have not gone down well, with Bale's former Spurs team-mate Jamie O'Hara not impressed with what he has heard.
Discussing the matter on talkSPORT, O'Hara went as far as to say Bale was being disrespectful. Palmer, however, disagrees and has come out to defend the Wales international in an exclusive interview with TT:
Do you regret Bale returning to Spurs?
Yes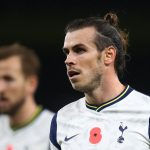 No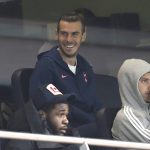 "He was always going on loan. He was leaving Real Madrid because he wanted games, as simple as it is. I think what he said has been taken out of context because he's only gone on loan to Spurs for one season, so what he said is he will be returning back to Real Madrid, which is where his parent club is. I don't think there's anything wrong with that."
On the same subject, the ex-England international also added:
"On the basis of what's happened [this season], I think even Tottenham really wouldn't be interested in doing a permanent deal on the salary he's on for another year."
After this season, Bale will only have one year left on his Real Madrid contract, so the forward's long-term future does not appear to be at the Bernabeu as things stand.