Tottenham Hotspur: Dele Alli and Eric Dier face likely suspensions, prompting fan reactions
Tottenham are still waiting to find out if Dele Alli and Eric Dier will be banned for the resumption of the Premier League season after being charged by the FA prior to football's suspension. 
According to The Sun (as relayed by @Daily_Hotspur), Alli faces a potential three-match-ban for misconduct after mocking an Asian man on Snapchat. The disciplinary panel is yet to rule on his case, despite the fact that he was charged three months ago.
Meanwhile, Dier was charged with improper and threatening conduct, having jumped into the crowd to confront a fan during the team's FA Cup defeat to Norwich City. He was hit with a charge back in April and could also face a suspension if he is found guilty of bringing the game into disrepute.
Who would Spurs miss the most?
Dele Alli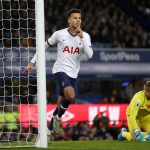 Eric Dier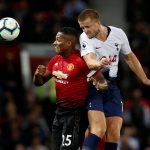 The Sun's senior reporter Duncan Wright revealed that the panel is set to convene over a video conference due to the unprecedented circumstances. If the players are adjudged to have broken the rules, they will miss several games when football resumes later this month.
However, this may give Jose Mourinho the opportunity to try out other members of the squad instead. One fan certainly seems to think so, as he tweeted that it "will be doing us a favour" in response to the latest update on Alli and Dier. Another disagreed, incredulously commenting "seriously" when the news broke, given the fact it has taken so long.
Have a read through some of the mixed reactions from Spurs fans…
Haven't even started playing yet and the suspensions are already coming fast and furious. Feels like we never left.

— Manhattanproject (@manhattanspurs) June 4, 2020
Will be doing us a favour
Hugo
Tanganga toby Sanchez davies
Winks lo celso ndombele
Bergwijn kane son

— Ben Anderson (@bennieaa) June 4, 2020
Seriously they have taken this much time to ban them 🙄

— Naomi (@naithfc) June 4, 2020
Isn't there a time period they have to make a decision by? Surely that's passed now.

— ENIC OUT PAUL (@paulyboym1) June 4, 2020
Really ? 🙄🙄

— Andy (@ANDY181250) June 4, 2020
But why

— Harul Amin (@amin_harul) June 4, 2020
Tottenham fans, do you think Dele Alli and Eric Dier will be banned by the FA? How big a blow would it be if the duo aren't available? Let us know by commenting below!