Tottenham Hotspur: Conte sets out Spurs ambition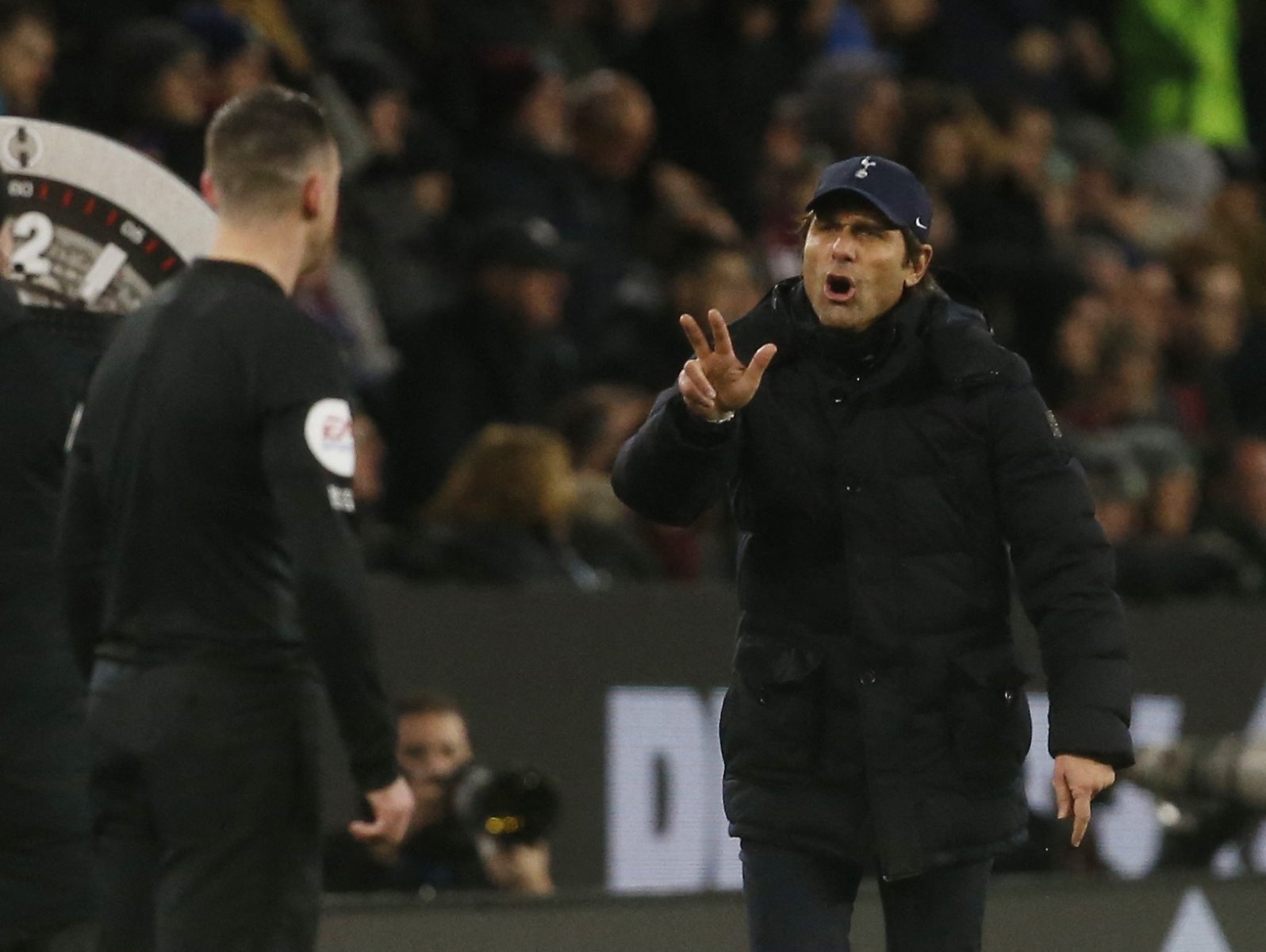 Tottenham manager Antonio Conte has set out his side's aspirations for the rest of the season as the Lilywhites remain in the running for a top four finish.
The Lowdown: Top four on the cards?
Although things can change, it feels safe to assume that the top two teams are cemented out in front, with second place Liverpool ten points ahead of third place Chelsea.
After that, third place and more prominently fourth are both up for grabs. On Sunday, Arsenal clinched three points against Watford, moving themselves up to fourth in the table having overtaken Manchester United.
Tottenham sit in seventh place with 45 points, just two points behind Ralf Rangnick's side – with a further two games-in-hand. Thus, Spurs could very easily move past West Ham and Man United, if they pick up the six points available. This would leave a top four battle with Arsenal, who have played one game less than the Lilywhites.
The Latest: Conte's ambitions
Following Spurs' demolition of Everton, Conte took to his press conference to relay his ambitions for the remainder of the season. He claimed that the 'important' goal is to secure a top four finish and Champions League qualification, even though he 'doesn't like' setting the bar so low.
As quoted by football.london, he said:
"You know I don't like to speak about ambition and reaching a place in the Champions League because I like to play to win the league and win trophies, but in this situation this could be our Champions League, our Premier League title if we are able to reach fourth place."
The Verdict: Tough fight
Whilst Spurs have been very impressive in their previous two Premier League games, having scored nine goals in total, they certainly have experienced mixed fortunes with Conte in charge.
If the Lilywhites are serious about a top four finish, they need to maintain a level of consistency, rather than winning against a top team like Manchester City and then losing to Burnley four days later.
With Arsenal making a strong push lately, it will definitely be a challenge for the Italian, whose side are set to face Man United at the weekend. However, it is surely a challenge that he will relish.
In other news: Tottenham Hotspur: Conte shares Sessegnon injury 'problem'