Tottenham Hotspur: Pundit believes latest update is 'massive' for Jose Mourinho
Darren Bent believes the return of Harry Kane, Steven Bergwijn, Son Heung-min and Moussa Sissoko is 'massive' for Tottenham boss Jose Mourinho.
Speaking exclusively to Football Insider, the former Spurs striker insists the stars will be thrust straight into the starting lineup when the Premier League restarts later this month.
Last month, Mourinho told Sky Sports all players have recovered from injury, but cautioned match fitness is still a way off.
Football is set to resume on 17 June, and teams have once again been allowed to train together in full-contact training sessions.
Bent told assistant editor Russell Edge "it's massive, and I mean massive, because Spurs were struggling for form, had no one with that killer instinct.
"With Harry Kane coming back, you're talking a leader, he's a really important part of your team. You talk about Sissoko, a real engine, livewire, non-stop running and Steven Bergwijn, thought he did well, hit the ground running with a bang.
"For me, it was paramount that they came back. It might take them a couple more weeks to get up to that peak, peak condition because you only really get super match fit by playing matches.
"From that perspective, it might take them a little bit of time but in terms of actually being fit to play, I think they'll be alright."
It is hard to argue with Bent here, as their presence was sorely missed, and Tottenham slumped to a string of poor results before the season was suspended.
Kane is the club's leading goalscorer and has been out of action since New Year's Day after picking up a hamstring injury during the defeat to Southampton. He has now been declared fully fit following a successful operation.
This will surely be a massive boost for Mourinho, as the 26-year-old has scored 11 goals in the Premier League. Furthermore, Spurs only won three games in the English top flight while he sat on the sidelines.
Who is Spurs' best player?
Harry Kane
Son Heung-min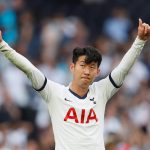 Steven Bergwijn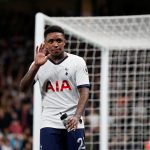 Meanwhile, Bergwijn briefly impressed fans until he missed the team's last game against RB Leipzig with an ankle injury. Indeed, the 22-year-old bagged 2 goals in 5 league games, including scoring on his home debut against reigning champions Manchester City (Transfermarkt).
Mourinho's side are currently eighth in the table at the time of writing, and the forwards will be keen to help the team reach the Champions League next season.
It seems that the postponement has worked out for the Lilywhites, and supporters will hope that they can quickly find their goalscoring feet as they look to resume the chase for European football.
Tottenham fans, are you excited to see Harry Kane and Steven Bergwijn link up for the first time? Let us know down below!