Tottenham Hotspur: Jose Mourinho dubs Spurs bust-up as "beautiful", fans should be delighted [Opinion]
Tottenham edged past Everton to hand Jose Mourinho his 200th Premier League victory. 
Spurs captain Hugo Lloris and Son Heung-min had to be separated after tempers flared between the teammates as they left the field at half-time. The clash was perhaps the most exciting talking point in a fairly dull game as Michael Keane deflected Giovani Lo Celso's strike into his own net for the only goal.
While Spurs have now leapfrogged Sheffield United into eighth in the table after beating the Toffees at home, the duo made plenty of headlines for their heated exchange. The pair subsequently settled their differences as they embraced before leaving the pitch after the final whistle.
Jose Mourinho dubbed the bust-up as "beautiful" and shared some insight into the incident after the game. He told Sky Sports: "It's beautiful.  It's a consequence, probably, of our meetings. If you want to blame somebody for that, it's me.
"I was critical of my boys because they are not in my opinion critical enough with themselves, I asked them to demand more from others, I asked them to put their colleagues under the pressure of the team spirit you have to give."
"It was a situation where an amazing kid, who everybody loves, Sonny, the captain [Lloris] thought he had to do more for the team and give a different effort."
"There were a couple of bad words, but I think it was something very important for the team to grow up, for that to happen you need to demand more of each other and be strong personalities. At half-time, I said when I saw the reaction I had no doubts they would stick together until the end."
Speaking after the game, Lloris admitted that he was unhappy with Son's defending after Richarlison came close to scoring before the break.
He said: "It just belongs to the changing room. Outside you can say whatever you want. There is a lot of respect between all the players. What happened between me and Son is just something that is part of football sometimes, but there is no problem at all."
It is difficult to disagree with Mourinho, as it is about time Spurs showed some grit and determination. Tottenham have conceded more goals than Premier League champions Liverpool, Manchester United and Sheffield United so far.
While it wasn't the nicest thing to watch on TV, as Alasdair Gold notes, it showed that the players care and will to try and get the best out of each other by any means necessary.
Who is Spurs best player?
Harry Kane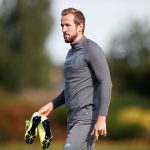 Hugo Lloris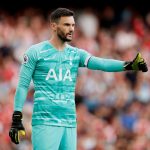 Son Heung-min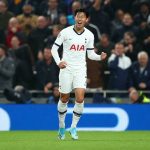 The manager has previously insisted that his side need to show more passion and must be mentally prepared for the challenges that lie ahead. The spat shows that Lloris and Son are willing to go the extra mile as they are not afraid to voice their opinions.
After Spurs slumped to a disappointing defeat at Sheffield United, Mourinho feared the worst, although fans should be delighted by this spirited display on the pitch. Make no mistake, Mourinho still has a lot of work left to do if his team are to push for the top four, but this is a good step in the right direction.
Tottenham have never really had any problem scoring goals, although heavy defeats to the Blades and RB Leipzig either side of lockdown exposed lingering problems at the back. However, they didn't concede at all against Everton, which led to Carlo Ancelotti sheepishly admitting that Spurs "defended really well."
Spurs face an uphill struggle to qualify for the Champions League, as they are currently eighth in the table, nine points behind fourth-placed Chelsea, with only five games remaining. Therefore, Mourinho will need his side to be at his very best if they are to close the gap on the top four, but at least the exchange between Lloris and Son shows a hunger to put things right over the coming weeks.
Tottenham fans, did you like Hugo Lloris and Son Heung-min's heated exchange? Let us know in the comments below!