Tottenham: Trouble may be on horizon for Mourinho
Michael Owen has questioned whether Harry Kane and Heung-Min Son will be happy with the tactics of Tottenham manager Jose Mourinho against the bigger teams.
Mourinho trouble on the horizon?
Tottenham were in action against Chelsea at Stamford Bridge on Sunday and picked up a point after a 0-0 draw. Mourinho is known for his pragmatic outlook, but some Spurs fans may think that their team can do better than the 40% possession they managed, while they failed to even have a shot in the second half.
Talking on Premier League TV after the match, Owen said:
"There are top players like Harry Kane and Son, in particular.

"Would I like playing as a centre-forward in that game today for Tottenham? I'd be thinking I prefer the way Pochettino used to play.

"They trusted us, we went head-to-head with these teams, we might lose 3-2 or we might win 4-2.

"Whatever the score but he trusted us.

"If I play for Jose Mourinho, I'd be thinking does he trust us to go head-to-head with these big teams because every time we play anyone decent all we do is sit back.

"We are world-class players, trust us against these big teams.

"I don't know whether it's lack of trust, might just be the way he feels about the game and he just feels comfortable at playing a defensive style.

"The rest of the team would be fine with it but if that happens too many times, if Harry Kane and Son hardly get a kick in half the games this season, even though they might be flying high at the top of the table, I don't know whether they would be enjoying it as much as they would like to do."
Winning is more important
Owen's point of view does make sense – it is surely no fun for the likes of Kane and Son to barely have a kick of the ball against the likes of Chelsea. Currently valued at £175.5m combined, they are flair players who come to life when attacking – defending is hardly their passion.
Were you happy with Mourinho's tactics against Chelsea?
Yes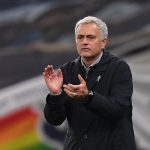 However, this term at least, winning may be more important. Despite reaching the Champions League final and competing with the elite in the Premier League under Mauricio Pochettino, Tottenham failed to pick up a single piece of silverware under the Argentine boss. Mourinho is a proven winner, with three league titles in England to his name – if he can help Spurs win a trophy this season, defensive games and performances like the one against Chelsea will be quickly forgotten.
In other news, Fabrizio Romano has provided an update on this Spurs target.