Exclusive: Stewart labels Lamela a world-beater ahead of potential summer exit
Erik Lamela is probably best summed up by his derby performance against Arsenal in which he scored an exquisite rabona goal before being sent off later in the game, and his inconsistency is what stops him from reaching his full potential, according to Spurs legend Paul Stewart.
When the winger arrived from Roma back in 2013 as a replacement for Gareth Bale, he was the club's record signing at £27 million but inconsistent season after inconsistent season even saw Bale, the man he was supposed to replace, ultimately contribute more for Tottenham Hotspur this season.
Has Lamela fulfilled his potential?
Yes!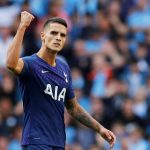 No!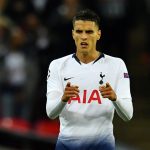 Reports have claimed that the 29-year old is all but set for a summer exit as Spurs are in desperate need of an overhaul of their squad that failed to even qualify for the Europa League this season, and are still without a manager.
£80,000-a-week man Lamela has rarely been able to maintain a starting spot under any manager and failing to live up to his price tag and he may well not be missed. That's according to Stewart, who spoke exclusively to The Transfer Tavern:
"He scored that unbelievable goal and sometimes looks like a world-beater but we don't see that enough from him.
"I just think his inconsistency is the reason why Spurs can afford to let him go because he just hasn't been able to do it week in week out."
Spurs have a young talented winger who spent the season out on loan with Hoffenheim in Ryan Sessegnon, and if the new manager fancies him then that could be the long term future of their left-hand side.
It appears very obvious that Spurs will have to spend big this summer and that may not be difficult to do if they end up losing Harry Kane as that will bring in over £100 million to the club.