Exclusive: Spurs legend laughs off Maurizio Sarri manager rumour
Former Tottenham Hotspur captain Graham Roberts has told The Transfer Tavern that the club simply cannot appoint Maurizio Sarri as their new manager.
Spurs sacked Jose Mourinho on Monday and are now in the market for a new manager.
Various names have been linked, foremost among them Julian Nagelsmann, the young RB Leipzig boss who currently has his side second in the Bundesliga.
Would Sarri be a good appointment for Spurs?
Yes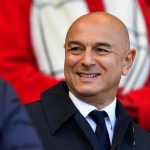 No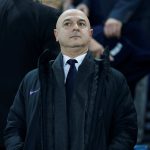 Sarri has been linked as a potential replacement for Mourinho and that has gone down remarkably badly with the ex-Spurs star.
The Italian managed Chelsea in the 2018/19 season and is currently without a job after leaving Juventus following the 19/20 campaign. During his time at Stamford Bridge, he guided the club to the Europa League title, along with a third-placed finish in the Premier League.
And Roberts does not believe that any ex-Chelsea figures can be appointed anymore, after seeing Mourinho crash and burn during his time in north London.
Speaking exclusively to TT, he said: "You have to laugh because in the press last week, they said Maurizio Sarri, who used to be at Chelsea, Tottenham are looking to bring him in. I went, you're having a laugh, aren't you?
"You can't bring any more Chelsea people in, it just isn't going to work, so that's papers trying to stir things up again."