Tottenham Hotspur: David Ornstein drops Harry Kane transfer news
David Ornstein has claimed that Tottenham Hotspur centre-forward Harry Kane wants to leave Spurs this summer.
Speaking recently to Sky Sports News (via Football Daily), Ornstein claimed that, after speaking to a lot of people within football, "the consensus is" that Kane "would like to leave Tottenham" this summer due to his desire to win trophies, but that the 27-year-old cannot admit as such publicly due to his commitment to the club, where he earns £200,000 per week.
The journalist then went on to claim that, despite Kane's desire to leave, any move for the England international would appear to be "incredibly unlikely", as Daniel Levy would demand an "astonishingly high figure" for the £108m-rated striker, before suggesting a ballpark estimate of a fee "in excess of £120 million" for the Spurs chairman to "even consider" letting him leave.
Do you think Kane will leave Spurs this summer?
Yes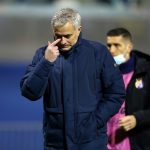 No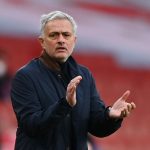 Transfer Tavern Take
Considering that Kane's strike against Aston Villa on Sunday took the 27-year-old to within 100 of Alan Shearer's all-time record of 260 Premier League goals, it would indeed appear as if he is the calibre of player who deserves to be winning trophies at club level.
However, so far in his career at Tottenham, the striker is yet to pick up a team trophy, with his only honours being the World Cup Golden Boot in 2018, as well as two Premier League Golden Boots in 2015/16 and 2016/17 respectively.
With Ornstein claiming that it would take an over of around £120m for Levy to even consider selling the centre-forward, it would seem as if Kane could well be forced to remain at Tottenham for the foreseeable future, due to the effect of the global pandemic on the financial health of football clubs around the world.
In other news: Tottenham have identified a potentially 'perfect' heir to Mourinho – find out more here!