Tottenham Hotspur: Fans rip into Loren Moron's hefty price tag
Real Betis have told Tottenham Hotspur they will have to pay €60 million (£53.1m) for Loren Moron this summer, according to Estadio Deportivo via @TalkingTHFC. 
The Spanish outlet claims the Big Greens have informed suitors they will need to buyout his release clause to tempt him away from the Estadio Benito Villamarin before the start of next season.
Recent reports suggest Spurs have been eyeing up a move for Moron, with the club keeping tabs on him over the past year.
Having joined Real Betis B from Marbella FC on a free transfer, the Spaniard broke through into the senior squad in 2018, and he has quickly made a name for himself with the Heliopolitans. The 26-year-old scored 9 goals in 26 games in La Liga for Rubi's side this season, creating 2 assists, and taking 1.6 shots on average via WhoScored.
Which striker would be the perfect backup for Spurs talisman Harry ?
Patrik Schick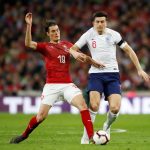 Vedat Muriqi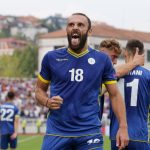 Naturally, many Spurs fans ripped into the "moronic deal," with one fan suggesting they will first loan him and then buy for €20m in January, calling it "the Levy special." Meanwhile another added he is an "average" striker.
Scroll through the scathing reactions down below…
I fully expect Levy to offer half a furlough scheme and 4 of the nurses currently working at the stadium.

— Tottenham Funnies (@SpursFunnies) May 14, 2020
We will be morons if we do that

— DAVINSON SÁNCHEZ (@the____creator) May 14, 2020
Moronic deal this

— richard mcraye (@RichardMcraye) May 14, 2020
We'd be morons to pay 6 million given the pandemic. Average player. Pass.

— Shreyas Rao (@Spurs_Shreyas) May 14, 2020
Who????? Never heard of him…

— Lee Adler (@AdlerSussudio) May 14, 2020
Another full summer of waiting for Levy to finish dancing with Real Betis before we get the player🤦

— Real Spurs Breathe Fire (@LadyCP1851) May 14, 2020
Spurs will sign him on loan and buy him for €20 in January. Thats the Levy special.

— Simon Coleman (@simonsayssoccer) May 14, 2020
Thats about €60 million more than Levy is prepared to spend this summer.

— Sean Conley (@seanwconley) May 14, 2020
Tottenham fans, should the board sign Loren Moron in the upcoming transfer window? Join the discussion in the comments section!