Tottenham Hotspur: Noel Whelan claims Gareth Bale is looking 'fit as a fiddle' after re-signing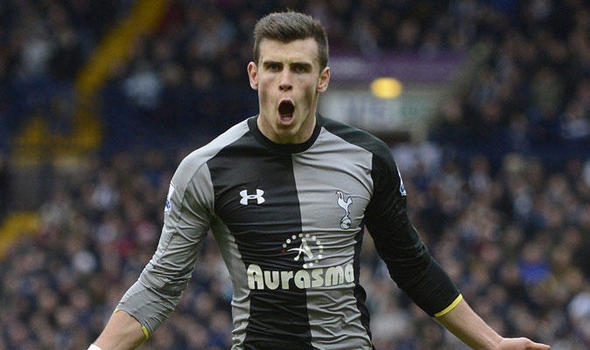 Speaking to Football Insider, pundit and ex-Leeds United striker Noel Whelan claims new Tottenham signing Gareth Bale looks 'fit as a fiddle' as he works his way back from injury ahead of his hugely anticipated return – and his arrival along with more signings could get Lilywhites 'buzzing'. 
Bale, who has made a sensational Spurs comeback seven years after leaving for Real Madrid in a world record deal, is currently side-lined with injury issues and reportedly won't be seen sporting a Tottenham shirt for at least one month (Marca).
The Welsh superstar re-signed in north London on a season-long loan deal from the Galacticos, with his parent club footing a portion of the wage demands, and Bale has the potential to stay for an even longer time past his temporary agreement.
Are you excited to see Gareth Bale return in a month?
Yes, 100%, cannot wait
No
Rumours first came to light over a return after a piece from the Telegraph, which broke Real's willingness to pay half of Bale's £600,000-per-week salary before tax.
Thereafter, Mundo Deportivo claimed he could sign permanently for any club in a meagre £18.2 million deal, prompting intense speculation that Tottenham had reignited their interest.
After his signing came to fruition, with supporters going crazy on social media, news then came to light about his medical – with it being revealed that his Spurs debut will be postponed for now.
However, Whelan has now claimed that the 31-year-old looks 'fit as fiddle' as he works his way into contention, and his arrival along with other star names could have supporters 'buzzing' as the 2020/2021 season kicks off.
"Gareth Bale coming back to the Premier League at 31, he still looks as fit as a fiddle, from what I've seen of him recently. He still feels he's got loads to prove and offer.
"I think he's going to be a real good influence inside that changing room.
"The more professionals that you have like Gareth Bale in the changing room the better your team gets.
"At the minute, I'm not sure what's going on with a couple of their players but it doesn't seem like the harmony is there right now. A couple of transfers will freshen that changing room up and get people buzzing again."
Spurs fans, are you 'buzzing' to see Bale make his debut along with potential more signings? Join the discussion by commenting below…