NON-NEWSNOW
How Long Will Cristian Pavon Remain in MLS?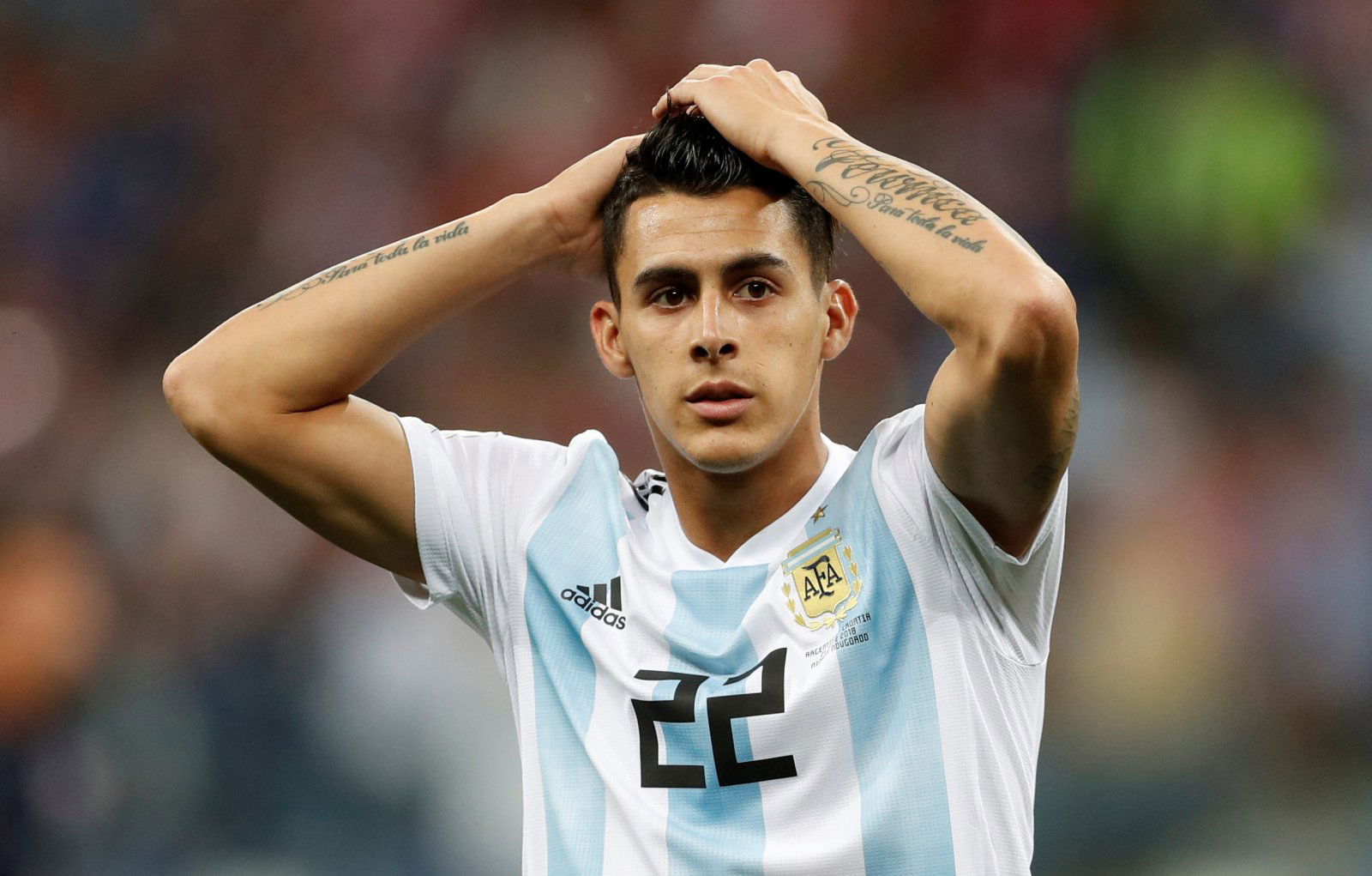 Christian Pavon only recently joined the LA Galaxy of Major League Soccer on August 8, but already, people are wondering just how long the Argentinian international will remain in the United States league.
Pavon, who is 23 years old, was a star for the Boca Juniors. Before signing with the LA Galaxy on loan for the rest of the 2019 season, Pavon was garnering interest from Arsenal.
This move certainly attracted the attention of rabid football fans everywhere, especially those who love football betting with Sportsbet.io.
The Galaxy tried to sign Pavon to a long-term deal but couldn't come to an agreement on a fee. As such, they only got him on loan for the remainder of this season. They do, however, have the option to continue to loan Pavon for next season, or attempt to buy him permanently.
After only two games with his new club, one of his teammates, a well-name international star himself, has already declared that Pavon won't be around in the U.S. for long.
"He is very good. He is too good for MLS," said Swedish international forward Zlatan Ibrahimovic, according to an ESPN report. "I think MLS will not have him for a long time. We should enjoy him while he is here."
That is high praise from a player such as Ibrahimovic, who played alongside stars such as Gerard Pique, Xavi, David Villa and Lionel Messi while with Barca, as well as other stars at stops with Milan and Paris Saint-Germain.
Pavon has plenty of international experience. He has made 11 appearances for the Argentinian national team, including appearances during the 2018 World Cup.
If Pavon doesn't return to the LA Galaxy for the 2020 season, or if he is only on loan through next season, there would be no shortage of suitors for his services when he becomes available. In addition to Arsenal, there were once whispers that he was drawing interest from Manchester City and Liverpool of the English Premier League, PSG of France Ligue 1 and Inter Milan of the Serie A in Italy.
For now, though, the LA Galaxy will be happy to continue benefiting from the young defender. The Galaxy dropped a 2-1 contest to D.C. United in Pavon's first match, but bounced back with a 2-0 win over FC Dallas a few days later.
The Galaxy currently sit in third place in the MLS' Western Conference with 40 points, tied with Real Salt Lake. They are one point behind Minnesota United FC for second place. LAFC is atop the Western Conference standings with a massive 55 points – good for the top spot in the entire MLS.
With Pavon in place, the Galaxy hope they will be able to improve their situation in the ultra-competitive MLS Western Conference. Last season, the Galaxy missed the playoffs, finishing with 48 points, one point behind Real Salt Lake, which had 49 points and claimed the final spot in the playoffs for the Western Conference.
The Galaxy has a history of attracting big-name international stars, such as Ibrahimovic and David Beckham, who played for the Galaxy from 2007 through 2012.
The final stretch of the MLS season is sure to be exciting, as most teams have less than 10 matches remaining on the schedule before the regular season ends in October. The stretch run is sure to prove exciting for football fans around the world, and attract keen interest from sports bettors everywhere.
Getting in on the action at Sportsbet.io is one of best ways to participate directly in the game as your favourite club takes the pitch.
Like what the TT have on offer? Sign up for more notifications!