Alfredo Morelos is a crucial player for Rangers, and he's had more than enough big moments to cement his position as one of the best forwards in Scotland.
However, amidst all of the great moments that he's enjoyed, the Columbian has also had more than a few struggles. Both on and off the field, it's fair to say that his time at Rangers has been full of controversy.
For every sparkling moment, Morelos' star has dimmed due to some disappointing events that, unfortunately, he's likely to be remembered for at Ibrox when he does eventually move on.
Of course, the most recent of these came at the weekend, when he was sent off against Celtic, but that's only the start. We've listed a few of his worst moments in a Rangers shirt…
Sent Off Against Celtic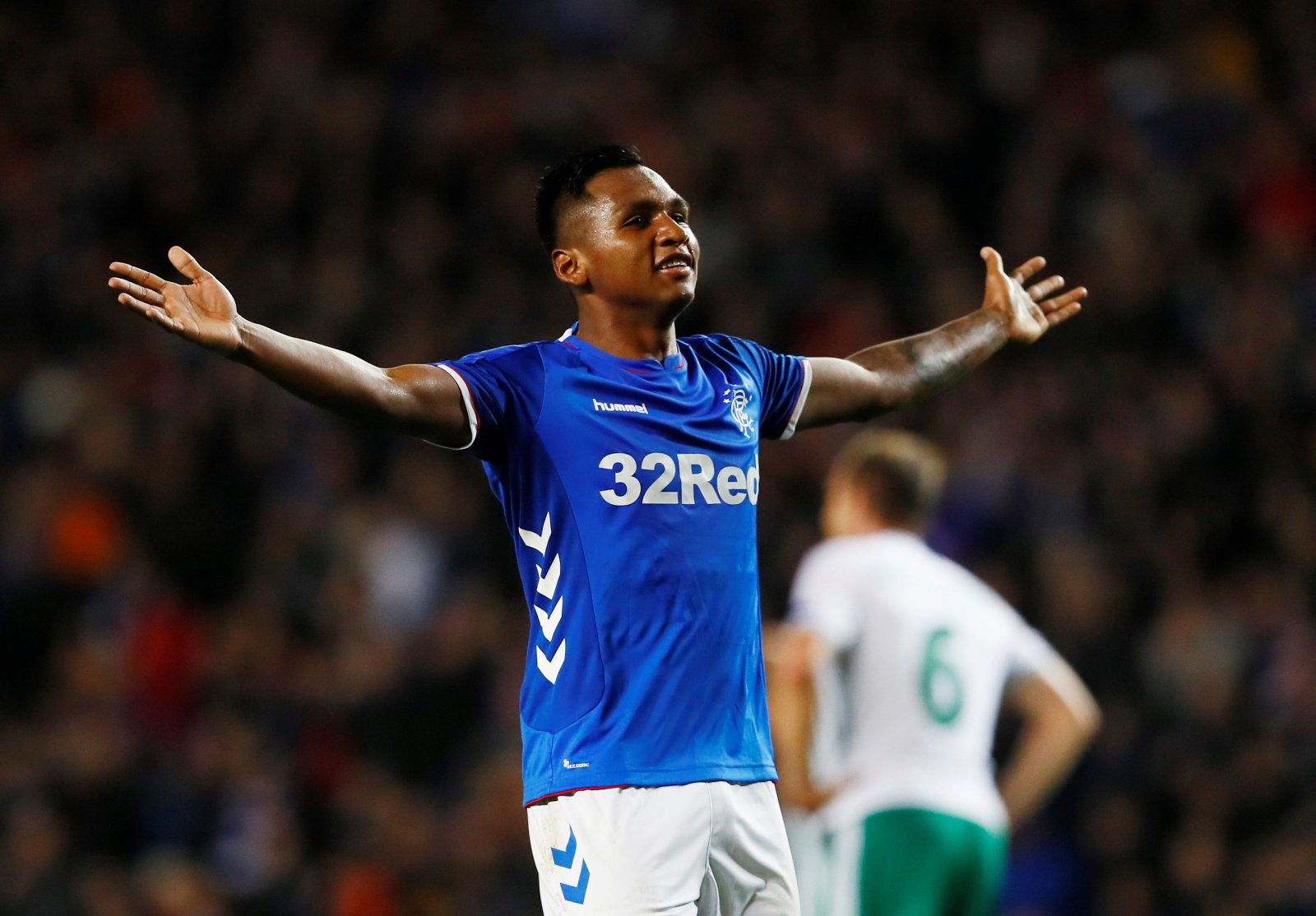 Of course, this is the event that is most in the mind, and with good reason. On Sunday, Rangers had one of their most important games of the season – against Celtic.
The Gers needed to win the game to have any chance of winning the title in Scotland this term, even if it would have still been tough if they had bagged the three points.
If nothing else, they were playing for pride – a sense of pride that had been shattered in the preceding weeks because of bad results.
However, a red card for Morelos in the first half essentially put an end to those hopes, with Rangers unlikely to beat Celtic with one less player.
The implications of that loss could be massive, as after all the progress that the Gers have enjoyed this season, all they've done is prove that they're still below Celtic.
Missed Opportunities
Who could forget that poor miss from Morelos against Celtic back in March last year?
Merely feet away from the byline, he was only required to steer the ball towards the goal, and he couldn't do that.
On the day, rival fans couldn't help but laugh, but it's proven to be a real low point for Morelos for his time in Celtic. Of course, he's not had a lot of successes in the Old Firm derby, and this miss highlighted why.
Scoring in big games is what separates good forwards from great forwards, and his miss on this day was his best opportunity to end that hoodoo.
Stupid Comments
Big players, especially at clubs that aren't playing for traditionally huge and dominant European clubs, often find it impossible not to talk about their future, and Morelos is no different.
He's made no secret of his plans for life after Rangers. For example, he previously said to W Radio, (via the Sun): "There are many teams interested in me and a lot of them have watched me play. Most likely my transfer will be this summer."
That's one sure-fire way to harm your relationship with a fanbase, and it says a lot about the player. It shows his lack of commitment, and in truth, it shows his lack of care for the club.
It makes you think that, when he gets sent off as he did against Celtic, does he really care? After all, it doesn't matter to him if Rangers manage to go beyond Celtic – as he thinks he'll have bigger fish to fry next season.