Man Utd's transfer plan is further proof that Chelsea must learn their lesson fast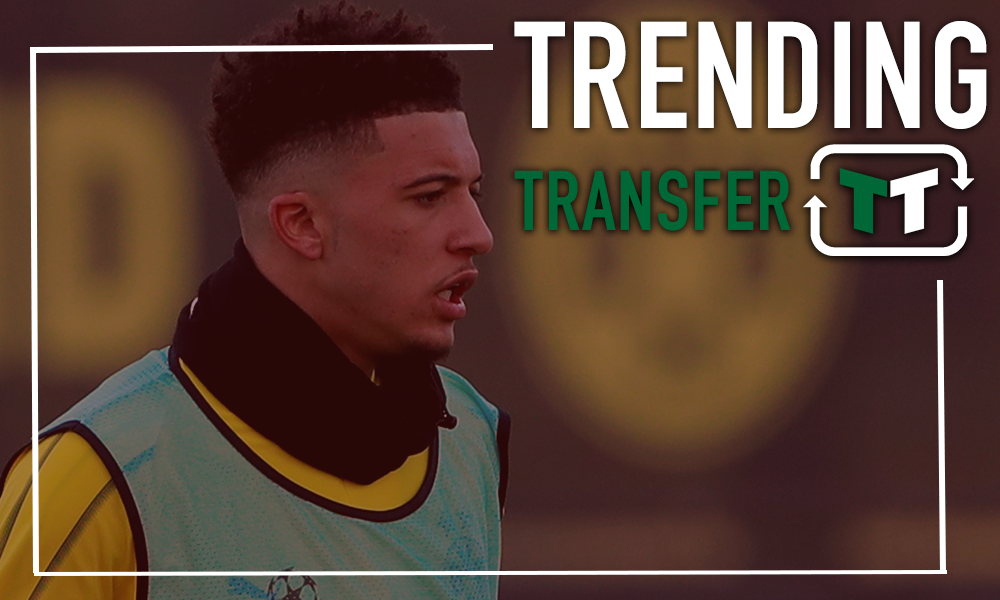 Josh McEachran. Gael Kakuta. Lucas Piazon. Charly Musonda. These are names that are written into the history of Chelsea Football Club, and all for the wrong reasons. Whilst the Blues have been celebrating silverware and breaking records over the last 15 years, many of the players at the club have been living through a very different fate. 
Indeed, for all of Chelsea's success on the pitch at Stamford Bridge, they've had markedly less success on the training pitches at Cobham – at least in the traditional sense. Featuring in five consecutive FA Youth Cup finals is a testament to the strength of the Chelsea academy, but the Blues' failure to promote any young talent into the first team during that time indicates that it's a system with a broken cog.
Josh McEachran made first appearance for Chelsea in the Premier League during the 2010-11 season, but in the 2015-16 season, he moved to Brentford after 5 separate loan spells. Gael Kakuta played a solitary game for the Blues in the 2009-10 Premier League season, and he's subsequently spent time at 10 separate clubs since, either on loan or permanent moves. He left Chelsea in 2015 on a free transfer. Lucas Piazon had shades of Kaka about him when he moved to Stamford Bridge in 2011, but after just 1 Premier League game for the Blues in the years since, he's best known for his impressive two-year stint at Fulham now. Charly Musonda is more of a contemporary failure for the Blues, with his failed loan to Celtic last season indicative of Chelsea's mismanagement of their most talented young players.
On their own, Chelsea's inability to harness this talent is bad enough, but when combined and added to the likes Nathaniel Chalobah, Ryan Bertrand and Bertrand Traore – three players that were sold on for pennies after Chelsea signed big money replacements – the problem becomes an epidemic, and so far, Chelsea haven't been able to find a cure.
That's a real problem for a number of reasons. Firstly, and most notably, it reduces the overall quality on the field for Chelsea. Some of Europe's most talented men have graced the pitch at Stamford Bridge only to be moved on prematurely, like Kevin De Bruyne and Mohammed Salah, and that's left the Blues in a worse position long-term. It's also bad for the fans of the club. You only have to watch Chelsea once to see how popular homegrown talent is, given the constant chances of 'Ruben!' whenever midfielder Ruben Loftus-Cheek enters the fray at Stamford Bridge. Homegrown talent has an immediate affinity with a club's fanbase, and their lack of utilisation at Stamford Bridge has been a consistent point of contention between the fans and the club at Stamford Bridge in recent years. There's also the club identity argument. If a player has grown up at a club, he's inherently got a better connection with it, and that can help make them a better player as a result. Take John Terry, for example. He had incredible natural talent, but it was his love for Chelsea that took him to the next level.
There's no doubt, then, that Chelsea are worse off for their lack of youth development, and that's only come to the fore more prominently this week owing to a recent report surrounding Jadon Sancho. Sancho has emerged as one of Europe's brightest young talents this season after ditching Man City for Borussia Dortmund, and now the Independent are reporting that Man Utd are considering an £80 million move for him. That's a stunning sum of money, and it serves as further proof that Chelsea simply cannot afford to not utilise their youth talent. Not only is it costing them players on the field, but, evidently, it's costing them big money, too.
Now, of course, Chelsea have made big money from their youth academy over the years, but nobody has come close to the £80 million fee associated with Sancho – and so it's clear that Chelsea are missing a trick. Not only is the Englishman impressing on the field, but he's now potentially going to make a big impact off of it, too.
This is particularly poignant at present given the situation surrounding Callum Hudson-Odoi. Linked with a move to Bayern Munich in January, he's hardly featured since that point, with the German giants still expected to return for him in the summer. And, with only a year left on his contract at Stamford Bridge, the Englishman could well be able to force an exit for Chelsea for a cut-price fee.
This isn't only a Chelsea problem, it's important to recognise that. Man Utd, the team linked with Sancho this time around, have their own issues, and they've got a ton of under-utilised talent that should get a chance. From Tahith Chong to Mason Greenwood. the Red Devils face a similar set of issues if they don't make use of the academy. But the difference between the two clubs is that Man Utd have a history of focusing on youth, and even during their recent struggles, players like Marcus Rashford have made the jump. And that's, significantly, without the use of the loan system.
This has never been a more pressing issue for Chelsea. They've been able to manage the consequences of their rejection of youth for years with minimal impact, yet now it's not only costing them talent; it's also costing them money. It's at this point that the Chelsea brass cannot, and surely will not, allow it to continue.
Hudson-Odoi, too, is only at the surface of the problem. From Mason Mount to Reece James to Dujon Sterling, there are dozens of young players at Stamford Bridge that could prove to be worth their weight in gold. And if Chelsea don't utilise them, somebody else will, and as in the case of Sancho, they will reap the rewards instead.
Chelsea fans – what is the solution to this problem? Will Hudson-Odoi leave? Do the Blues just need a complete restructure? Let us know below…
–  Take a look at the rest of our Trending Transfer coverage on Man Utd's interest in Jadon Sancho by clicking here –