Not good enough: Gerrard must take the blame for Rangers' collapse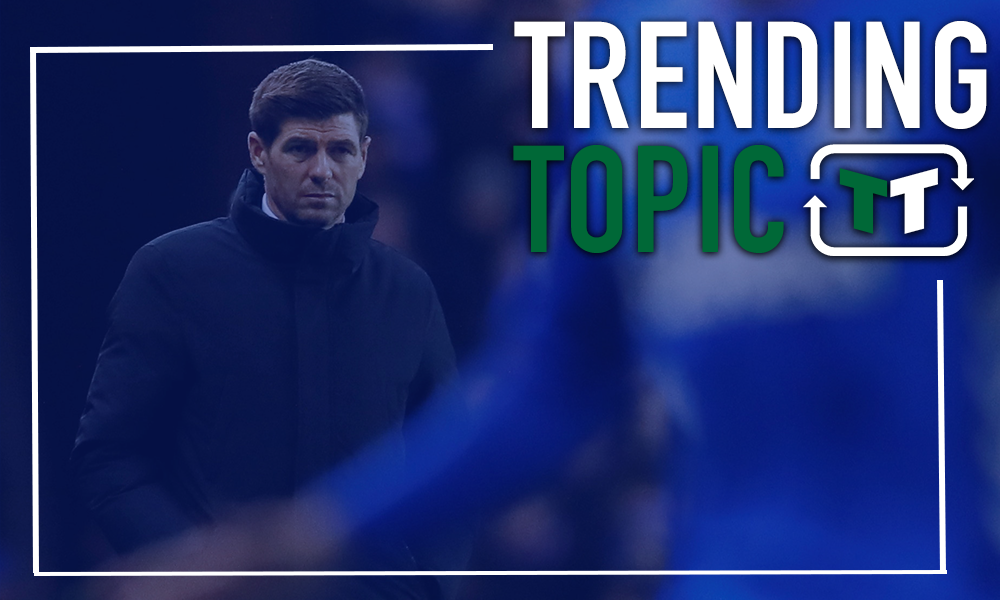 Where has it all gone wrong for Rangers this season? Flashback to the start of the season, and everything was looking rather rosy at Ibrox. A strong start to the SPFL season increased momentum, whilst good runs in domestic and continental cups were the cherry on top. It quickly began to appear as though Steven Gerrard was turning the Gers into the team that fans had been craving for years previously. 
Since that point, there have been more than a few highs. The most significant of these came back in December when Rangers were able to break the curse and defeat Celtic in the Old Firm derby. If nothing else, that game signified that Rangers were back in the big time.
However, whilst the season has had its moments, when you take off the Rangers-tinted lens, it's actually been a pretty poor campaign for the Gers.
They're going to finish the season without a trophy in all likelihood, with Celtic running away with the SPFL title at present, whilst the less said about their cup conquests the better. Knocked out by Aberdeen in both domestic cups and failing to get out of the Europa League group stage, Rangers have nothing to show for what admittedly were a few encouraging games in cup fixtures.
And that's the real problem for Rangers. Nobody can deny that they've made progress this season, but the fact of the matter is that isn't good enough. Nobody is going to remember the season in which Rangers nearly got close to Celtic in the title race and got to the latter stages of a couple of domestic cups. They might remember the early promise, sure, but that will only be followed by the disappointment that has engulfed 2019 so far for Rangers.
And who must take the blame for this? Well, it's hard to look past Steven Gerrard. For all of the positive takeaways from his first season in charge, there have been more than a few negatives. These began before the campaign began, with the arrival of a number of below par talents, like Umar Sadiq and Ovie Ejaria, which really reduced the overall quality of the team at Ibrox.
Since then, Gerrard's lack of managerial experience has been on full display. He's made a few questionable selection decisions, including a refusal to rely on Nikola Katic for much of the season, whilst a lack of versatility has also prevented his team from being able to adapt to more challenging situations.
It's important to put this criticism in context, of course. Most Rangers fans would agree that Gerrard is still the right man for the job, and he's had some good moments. Almost all fans will want him to continue in the role long-term, too, and so all told, that's a good outcome from his first season. He'll also likely get better next season as he continues to pick up experience, and that's important.
However, that can't all take away from the failings that the manager has made this season. He simply must improve, as at present, it's just not good enough. Patience is needed, but if the Gers don't recognise how quickly this season has fallen off, they'll be doomed to repeat the same errors next term.
Rangers fans – do you agree? Does Gerrard deserve more credit? Let us know below!