Sheffield Wednesday: Fans react to Keiren Westwood's statement on his relationship with Garry Monk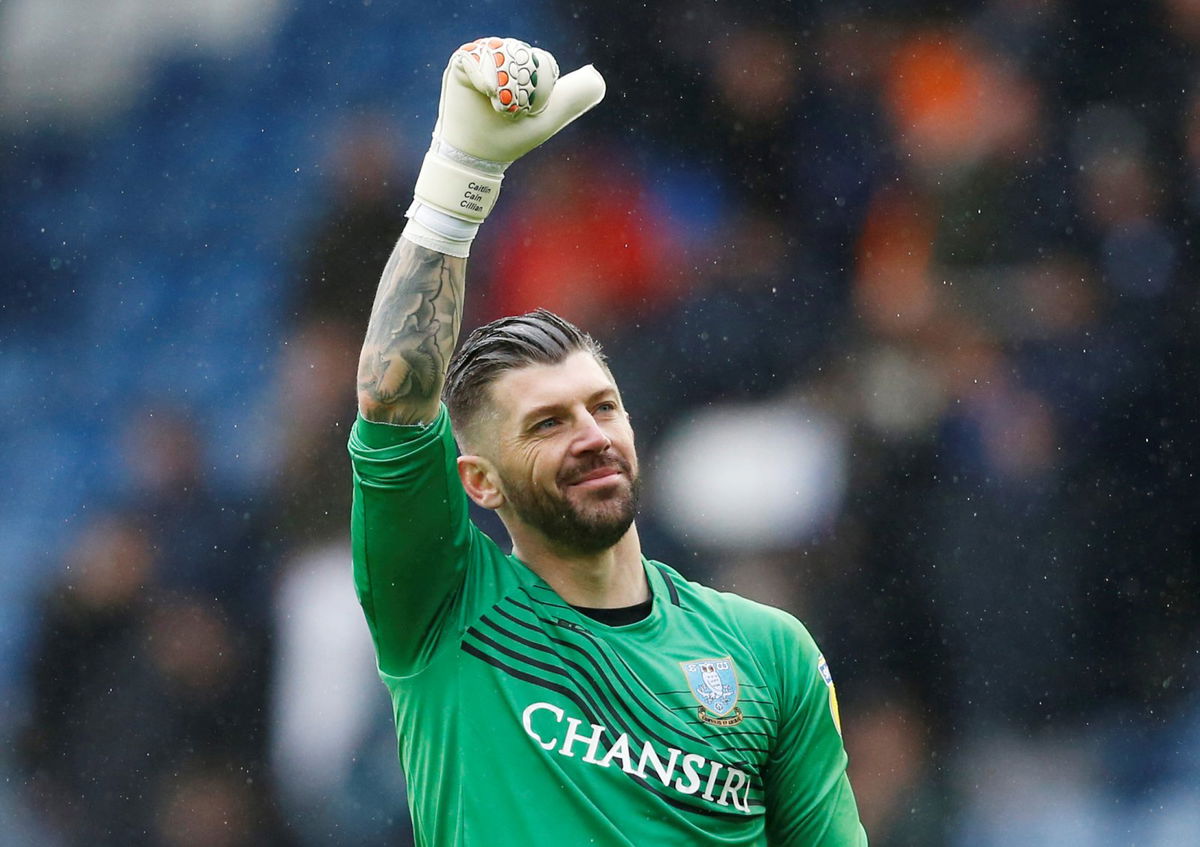 Keiren Westwood has been a stalwart between the posts at Hillsborough over the last few years but it appears that his time at Sheffield Wednesday is coming to an end.
He still has more than a year left to run on his contract but he has been removed from the first team squad by Garry Monk this season, a decision he says he accepts and respects. Indeed, Monk has placed him in the under-23 team alongside Sam Hutchinson, another long-term servant of the club, and that led to speculation from fans about the reasons behind the decision, with the goalkeeper keen to address such rumours.
In a statement released on Twitter, the 35-year-old shared his desire to put an end to the abuse he has received online, and posted a long message stating his joy at being able to play for the Owls as well as clarifying his relationship with the current boss.
Being trolled online is never a nice experience. With the tragic events recently it's given me the courage to speak out to put an end to the online abuse I'm receiving simply for doing my job. Clarity is important. Enough is enough. #MentalHealthAwareness #footballmentalhealth pic.twitter.com/41RhgG2mfF

— Keiren Westwood (@WestwoodKeiren) February 17, 2020
Many supporters have responded very positively, with a number of well-wishers and people taking his side against Monk, who has grown unpopular after a run of one win in ten league games.
Some wish that Westwood would return to the side in place of Cameron Dawson, but others realise this statement likely means the end of the Irishman's time in South Yorkshire and have expressed their sadness at that fact, with one fan describing the saga as 'criminal'. Here are some of the reactions to Westwood's statement:
I'd see monk and chansiri out before you and Hutch. This sounds like goodbye and I for one desperately hope its not. I'm shocked that you're getting trolled am so sorry to hear it, everyone is pissed off for you, not with you. We want you back Keiren. Don't you dare go anywhere!

— Becky (@BeckyEls) February 17, 2020
Unbelievable you can't get in that team. It's criminal.

— Tim Wild (@TW_SWFC1867) February 17, 2020
You have every right to defend yourself.Without doubt the best goalkeeper the club has had in 20 years since the premiership years.All the best 👍

— RETRO WEDNESDAY (@WednesdayRetro) February 17, 2020
Gutted Westwood thank you for everything

— MissLucyFairbank (@lucyfairbank) February 17, 2020
Said it before and I'll say it again! This man is nothing but genuine! Always liked him!

— Just Craig (@JustCraigyp) February 17, 2020
In football you play your best player, Monks decision is insane, good luck where ever you end up, no doubt in an higher division than #swfc probably the best keeper I've watched in 30 years following the owls, should be shown way more respect from the club

— 🦉wawaws6🦉 (@swfcwawaws6) February 17, 2020
Sorry it's had to come to that. Absolute shambles. Hope you feel better now you've got it off your chest. All the best for the future. #wednesdaysnumber1 #swfc

— Nathan Sensicall (@Jasper_s91) February 17, 2020
How do you feel about Westwood's comments Wednesday fans? Are you frustrated with Monk's decision to ostracise him from the squad or is it the right move? Tell us what you think in the comments!