Arsenal fans are baffled after Mesut Ozil isn't awarded the Man of the Match award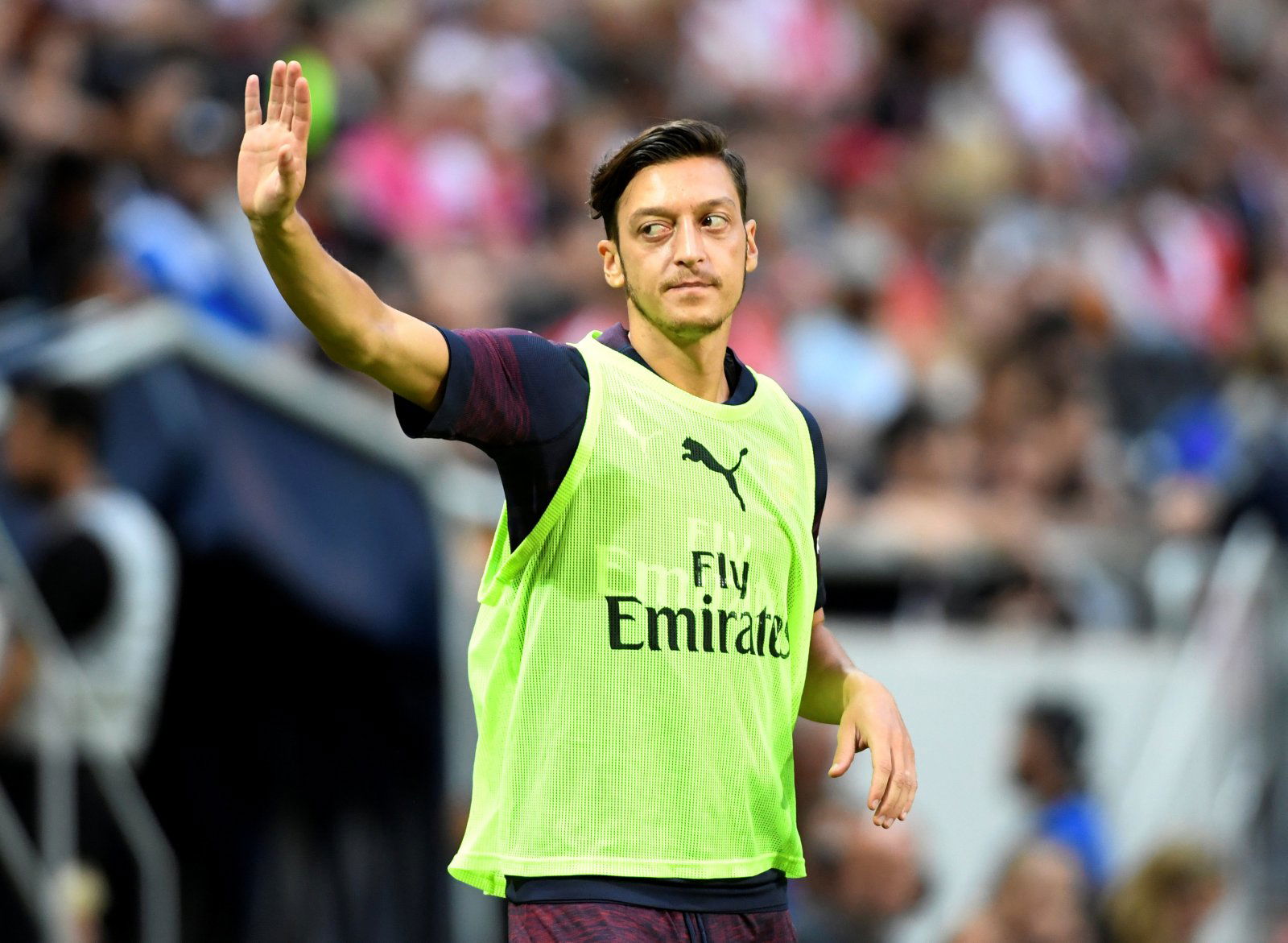 Arsenal put in another stunning performance on Monday to achieve their tenth-successive win this season, and Unai Emery deserves a lot of credit for that.
The Spaniard has overseen somewhat of a revolution at the helm since he moved to London, and Arsenal are looking like a very different team now to that which struggled last season.
At the heart of that improvement has been the rise of a few individuals. Whilst many performances have been characterised by poor form over the years, that's changed under Unai Emery.
From Hector Beellerin to Alex Iwobi, everyone impressed for Arsenal on Sunday, and in the case of the latter, he was duly awarded the Man of the Match award for his performance against Leicester City on Monday.
Tonight's @premierleague Man of the Match?

That's Iwobi… but not the one you're thinking of

alexanderiwobi on IG pic.twitter.com/ZBshFN8f4j

— Arsenal FC (@Arsenal) October 23, 2018
This is something that Arsenal fans online can't work out. Indeed, they're instead arguing that Mesut Ozil would have been a far more worthy candidate.
Take a look at what they've had to say below…
Iwobi balled but come on, ozil deserved it

— DK (@dk77___) October 23, 2018
Wait Özil wasn't MOTM???

— Alex Gam (@AlexGam2013) October 23, 2018
Is Ozil disguised as Iwobi's dad?

— kentaro lim (@lifeofkentro) October 23, 2018
Iwobi was great but Ozil, took the armband & basically crafted every goal

— Ian Gilmartin (@ian_gilmartin) October 23, 2018
Sorry, but how did he get MOTM?

— Tim McMahon (@Krooshlash) October 23, 2018
Love Alex! But Özil was the best! Everyone sees that ! pic.twitter.com/150WlvICRA

— PaulBouman1994 (@PaulBouman18) October 23, 2018
The fact Ozil didn't get MOTM is an absolute robbery.

— Connor (@ZarkUK) October 23, 2018
Ozil all the way for man of the match

— the wind cries Charlie (@lukonde_c) October 23, 2018
Thoughts?