Everton fans laugh off claims made by loanee Kevin Mirallas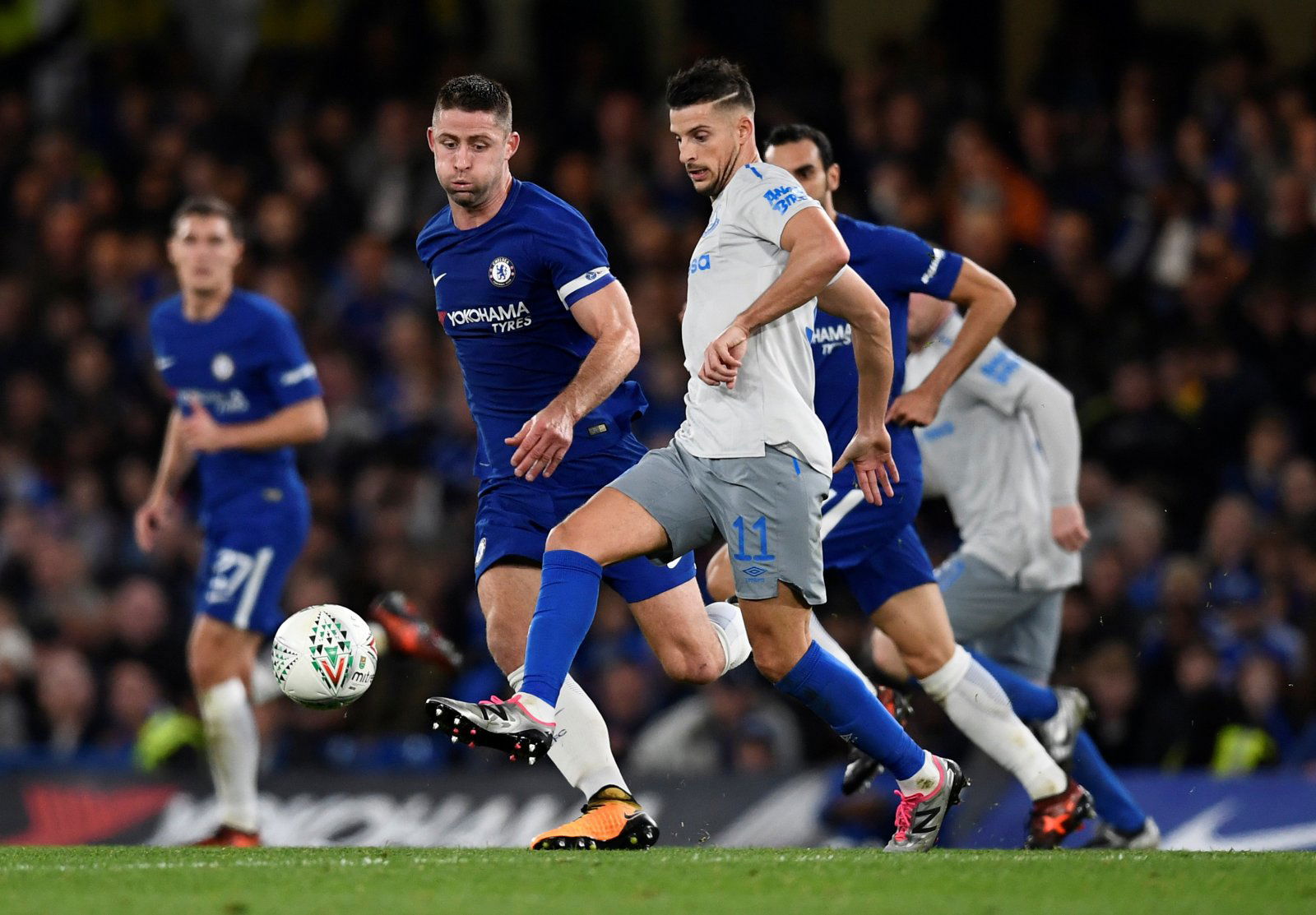 Everton fans have taken to Twitter to express their disinterest in a possible return to Goodison Park for Kevin Mirallas.
The Belgian international has reportedly stated, according to La Nazione (via CalcioMercato), that he is planning on staying beyond his loan-spell at Serie A club Fiorentina and not he is not keen on playing for Everton again.
Toffee fans however have slammed the 31-year-old for his comments, saying he will in any case not make the cut in Marco Silva's current team.
The winger, who has been at the Merseyside club for more than six years, joined Greek side Olympiacos, where he spent two years prior to joining Everton, on loan in January, before moving to Italy in the summer despite going on a preseason tour with the Blues.
With that in mind, here's a look at what Toffees on Twitter had to say.
And Everton probably have no intention of taking him back…everyone's a winner.

— Phil McNulty (@philmcnulty) October 15, 2018
Doesn't want? More like won't get. Not going to get in ahead of Richarlison, Bernard, Walcott and Lookman.

— Darren Newton (@toffeedaz) October 15, 2018
Kevin might have a inflated view of his value to EFC. Bench at best.

— efcgraham (@efcgraham) October 15, 2018
Good, we don't want him back

— Peter Dunne (@dunnedunny) October 15, 2018
No point in coming back is there? He has zero chance of playing.

— Robert (@IshikawaRob) October 15, 2018
After four appearances and one start for Fiorentina, Kevin Mirallas apparently now believes it's the "perfect" club for himhttps://t.co/KMvh4v8FWn

— Adam Jones (@Adam_Jones94) October 15, 2018
What makes him think we want him back? Poor attitude and would rather moan instead of playing to do what he's paid to do

— carl (@Carlsteen82) October 15, 2018
I though us trying the ship him out was a indication we dont want him here lol

— Lord farquad (@BlueDynamo1878) October 15, 2018
He's wouldn't even be on the pecking order if he came back.

— C (@chughs67) October 15, 2018