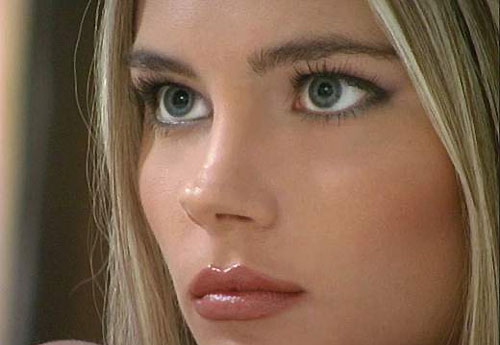 Juis Figo is one very lucky boy. And that's the least that can be said of him. Retired now at the grand old age of 37 he not only played for both Barca and Real Madrid, was capped 127 times for Portugal and he's married to Helen Svedin.
Helen is a Swedish model. No. honest, she really is. At 5′ 9½" the blue eyed blonde is officially hotter than the surface of the sun. She has modeled for L'Oreal, Nike, Marie Claire, Guess? and Armani.
Luis and Helen met at a flamenco show and now live happily in Milan with their three children, with a fourth on the way. A footballer's life. Who'd want one? Tsk Tsk.