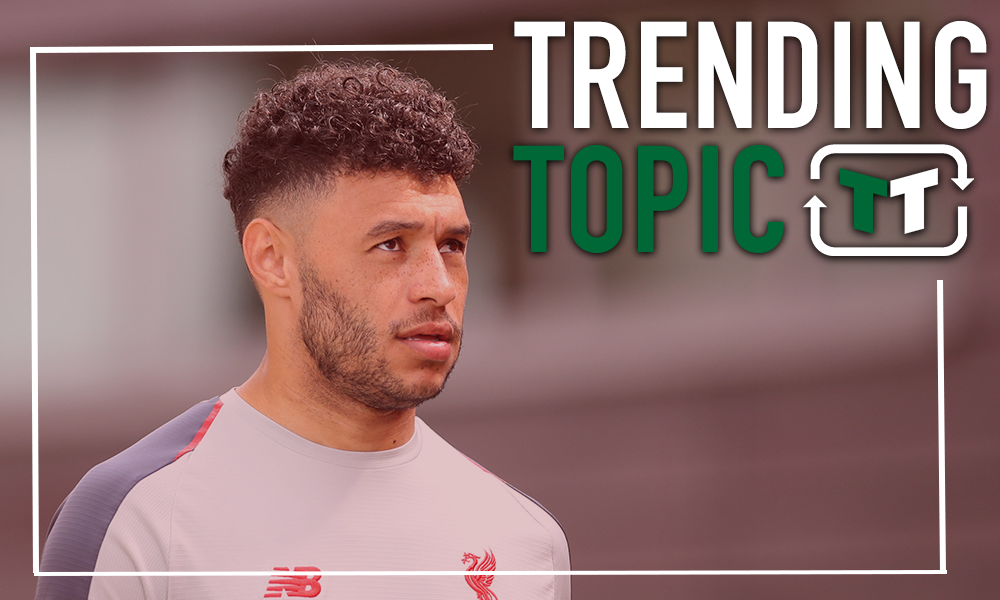 The return of a key player is always good news for a club. More bodies and depth mean that the overall quality of a squad improves, and that's particularly important at the highest level. With so many games played by the top teams, particularly in England, it's essential that long-term injuries are avoided.
That's certainly true of Liverpool, and that's why fans will have been so eager to get Alex Oxlade-Chamberlain back to full fitness at Anfield. He's been missing since last April, and his return has been a long time coming. That said, his return does cause one or two problems for Jurgen Klopp.
The good news? They're good problems. They're problems that most managers would love to have – and they boil down to squad depth.
For most teams in the Premier League, Alex Oxlade-Chamberlain would walk into the matchday squad with his eyes closed. An explosive midfielder with bags of energy, pace and technique, the Englishman is undeniably one of the best players in the Premier League on his day.
At Liverpool, though, it's not so cut and dry. And that's not a slight on the talent of the Ox. Far from it, in fact. His talent is clear for all to see; but so is the talent of everyone else in the Liverpool midfield.
From Jordan Henderson to Gini Wijnaldum, James Milner to Naby Keita, Fabinho to Xherdan Shaqiri, there are plenty of players that can fit into the three-man Liverpool midfield that Klopp has trusted this term. A number of those players, namely Fabinho, Wijnaldum and Henderson have all enjoyed brilliant seasons.
So, you might be thinking, where's the problem? Well, the issue for Klopp is that he can usually only rely on 3 midfielders. When you add Oxlade-Chamberlain into the mix, he has somewhere between 6 and 7 players, depending on where Shaqiri comes in, to choose from for just three positions.
That's going to be a real headache for the boss, as in any given week, at least 3 top class players aren't going to be able to start.
This, it must be said, is where the great managers separate themselves from the good managers. If Klopp is able to maintain the happiness of six midfielders, that will highlight his man management skill – and it will serve to take the Reds to the next level. It's a real test for him, though, and so he'll have to spend the summer deciding how to best approach it.
Make no mistake, the return of Oxlade-Chamberlain is great news – but the implications could be huge. Reports from the Daily Mail have indicated that he's set for a new deal, which goes some way to suggesting that he may play a prominent role next term, but at what cost? Who will miss out? Nobody deserves it – and so it's going to be very interesting to see what happens.
Liverpool fans – thoughts? Let us know below!