West Ham: Fans react to statistic about Moyes' use of substitutions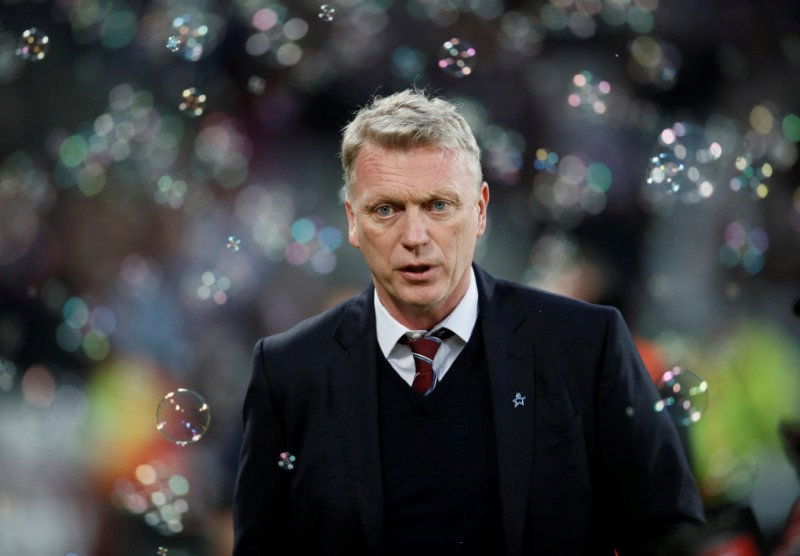 It has not been an enjoyable return for West Ham since Premier League football resumed, as two 2-0 losses to Wolves and local rivals Tottenham Hotspur has seen them drop to 17th, and only above the relegation zone on goal difference.
Journalist for The Athletic Roshane Thomas tweeted out a statistic about substitutions, which seems to highlight a flaw in David Moyes' managerial tactics and many Irons fans have had their say about it.
The journalist posted an image which showed the average subs used by managers per game this season and Moyes sits second bottom of the list with only 2.33 subs per game.
With the Hammers losing 17 games so far this season, you might have thought that the Scotsman would be higher up this list as he tried to change his team up when the Irons are losing. However that is not the case and by the look of these stats, it seems to show that he doesn't try to change tactics mid game enough to unsettle the opposing team who are in the lead.
Their league table position shows that players have not been performing and it might have been better for Moyes to utilise his subs more often to try and get better results.
Thomas summed it up by saying 'West Ham's bench strategy needs to improve if they are to avoid relegation,' and it seems like the tweet has seen many Hammers fans fume over Moyes' decision making.
Here is what they had to say following the tweet:
– Moyes has made the second fewest subs per game of any manager in the PL this season

– West Ham's bench strategy needs to improve if they are to avoid relegation.

Piece for @TheAthleticUK. #WHUFC https://t.co/d5ePOmrJOH pic.twitter.com/5IpHqFspPI

— Roshane Thomas (@RoshaneSport) June 24, 2020
This is the same as last spell. Was my biggest pet peeve. But in fairness he knows more about what subs do to a game then me. RB https://t.co/K0RC9Rd7Vv

— Rick B (@WestHamFan69) June 24, 2020
Antonio and Bowen looked out on their feet after the shifts they put in against Spurs last night, yet Moyes only used two of his five permitted subs. Fresh legs might have helped them make the most of a decent second half. https://t.co/2zQmzXzhuV

— James Nalton (@JDNalton) June 24, 2020
This is so baffling. Even if he doesn't rate the players on the bench… the players on the field aren't doing anything.

Could Wilshere, Ajeti, Silva, Yarmolenko have made a difference last night? I don't know. I do know we lost easily & the players looked knackered. https://t.co/zClxdCMnhk

— Tom Rennie (@thomasjrennie) June 24, 2020
Just cannot fathom why he doesn't make many subs. Out of all the teams at the bottom, we have the best bench. Why not use the extra subs rule to our advantage? https://t.co/iGsLG92Upx

— West Ham News (@whufc_news) June 24, 2020
We've played twice and haven't performed in either. What does the geezer expect? Things will just change eventually. Carry on boys. https://t.co/Ejy7oPeQmr

— ANTHONY HUFTON (@AnthonyHufton) June 24, 2020
He's clueless, no other reason required

— M (@hammers_969) June 24, 2020
The only justification to this is he doesn't have faith in the squad. Why wilshere hasn't had a look must be down to fitness, we seriously need hes creativity going forward last few game

— Harrison Lillis (@harrison_lillis) June 24, 2020
Hammers fans, what are your thoughts on this? Comment below!