Newcastle fans won't like Rondon latest as 12-goal striker is set for better things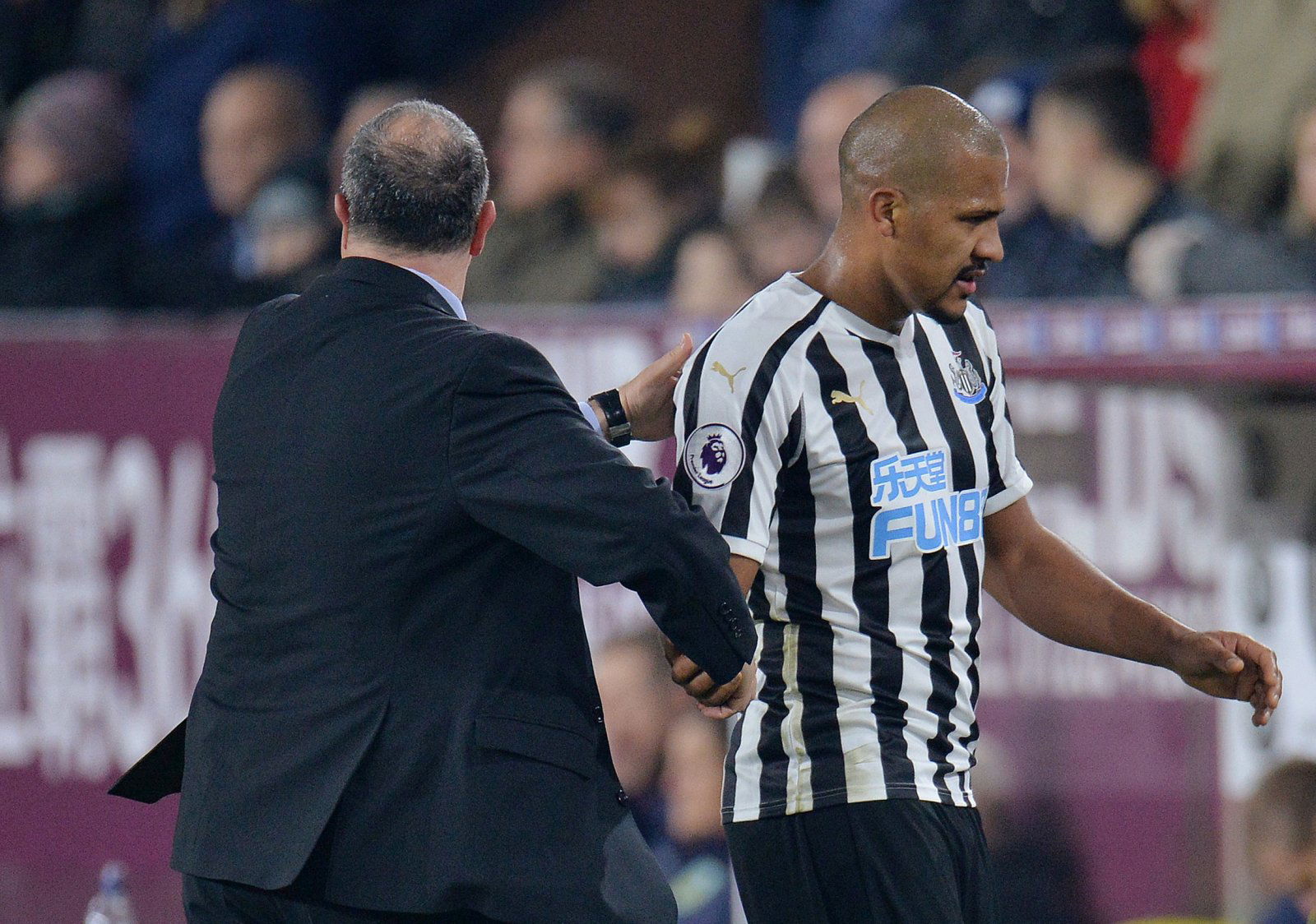 Newcastle fans, don't have a go at us for this, what we're about to come out with is just the inevitable. We all know you love Salomon Rondon and the Venezuelan has been revolutionary at St James Park this season, but it would be unrealistic to expect him to go back for another season considering some of the other options on the table.
The West Brom man has enjoyed an impressive season with the Geordies, and he has 12 goals and seven assists in 33 games in all competitions to show for it. However, as Newcastle haven't got anything in place to resign the £13.5 million goalscorer, as valued by Transfermarkt, they could be set to lose him as both Wolves and Everton are interested in taking the striker off of West Brom, according to The Star.
Rondon is one of the best in the business at what he does. At times this season, he's been left to fend for himself as an isolated frontman in an overly defensive Newcastle side and he's made a really good job of it too. However, after a season of struggle in the Northeast, the big man has more earned himself a chance to fight in the top half of the table and try his hand in Europe, something Wolves and Everton can offer.
We all know this is the last thing that the Magpies want to hear, but it might just be what they need to hear. Rondon is 29-years-old and he hasn't featured in Europe since the 2014/15 Europa League campaign where he scored three goals in six games with Zenit in his final season in Russia before leaving for West Brom, and he'll surely want to give it another go before retiring.
Newcastle has been a great club for the Venezuelan, but even the most optimistic Geordies will know that the attraction of European football is hard to resist, and knowing that it may be a few more years before they can offer anyone the chance to play on the continent, they can't begrudge a player too good for them for wanting to play at a more competitive level.