Celtic: Alex McLeish lets rip at Hoops stars for wasting Diego Laxalt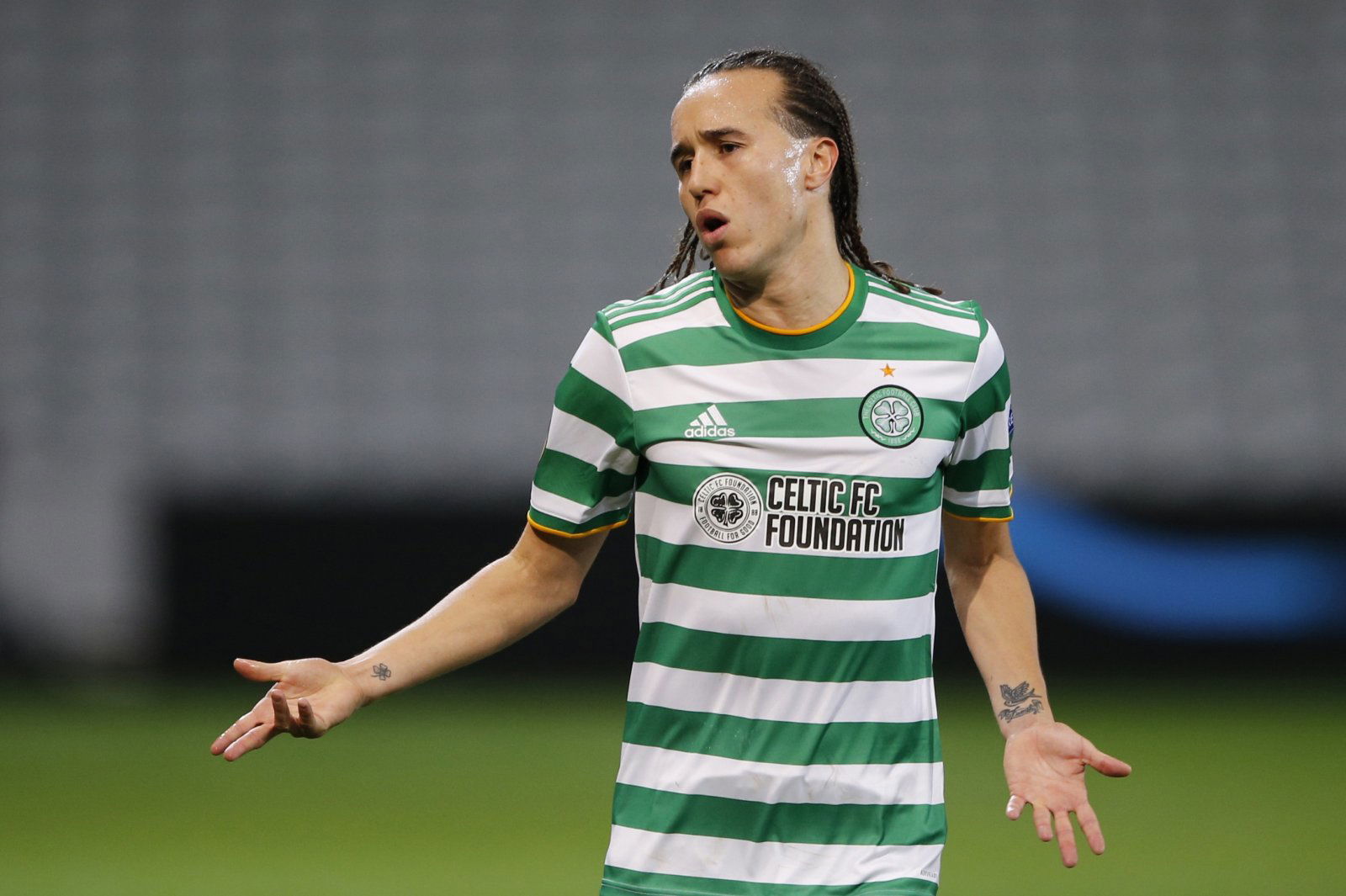 Former Scotland manager Alex McLeish believes that Diego Laxalt is being wasted by his Celtic teammates.
Laxalt wasted
The 27-year-old moved to Parkhead last month on a season-long loan from AC Milan and has made four appearances for Neil Lennon's side so far (TransferMarkt).
Laxalt has already helped Celtic advance to the Scottish Cup final after a 2-0 victory against Aberdeen last weekend, keeping their dreams of a quadruple treble alive.
Despite this, McLeish has not been impressed with his teammates for not playing to his strengths, hinting that they should be watching what he was doing over in Serie A.
Speaking to Football Insider, he said, "Normally it would be household names [who start so well], if you see a household name come in to play for one of the big English teams, you expect them to hit the ground running because of their reputation and their top, top quality.
"Laxalt, the fact he's played for AC Milan, he'll have an inner confidence and you can see when he gets forward he pings those crosses in. Sometimes he does it without looking and a lot of clubs, a lot of managers, coaches will tell their players don't just cross it in willy-nilly.
"Now Laxalt seems to like to fizz that ball in there and the more he does that, the more the Celtic players trying to get in the box will realise they've got to start getting on the end of some of these terrific crosses that are coming in the box.
"He's, by all accounts over the last three or four games, really improved his quality. The Rangers one was a tough one all round and none of the Celtic players really played to their full quality."
These comments were made despite Frank McAvennie saying that he was the sort of player that he likes, as he puts himself about and said that he had a "never-say-die attitude".
Transfer Tavern take
Although Laxalt has only been at the club for a month, it is early days to make such sweeping statements despite Celtic not starting the season in perhaps the way they would have wanted.
Still, the Celtic forwards time to adapt to his crossing, but it needs to happen sooner rather than later as The Hoops don't want the gap between themselves and Rangers to grow any bigger, so if the strikers can get goals by getting on the end of the crosses, that will be a huge help.
In other news, 'Cafu-like' Celtic star fully aware of offers from other clubs; ex Scotland-boss claimed.