Celtic: Andy Walker slams Old Firm hypocrisy, drops huge Hoops claim
Pundit and former Parkhead star Andy Walker has dropped a huge claim on Celtic in relation to the proposed European Super League, saying the Hoops would gladly jump at the chance to join if they could.
UEFA president Aleksander Ceferin has recently talked about the need for a club like Celtic to be involved in UEFA competitions, but Scottish football pundit Walker has slammed the Hoops' 'hypocrisy' over the proposed European Super League, saying that as much as fans have made their displeasure clear, those at board level for both Glasgow clubs would love to be involved.
'Absolute hypocrisy' from Celtic board
Walker was recently talking live on air for Sky Sports Scotland and he gave his views about Celtic's perception of the Super League and their wishes to potentially support it or join it. He made it clear that while Celtic supporters would also react in the same, negative way as the Manchester United and Liverpool fans, senior people at Parkhead would want a slice of it.
Would you like Celtic to join the Super League?
Yes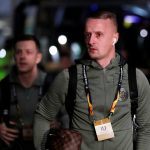 No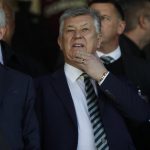 The pundit claimed: "I think you'll hear supports say 'We don't want to be a part of this', we've heard from Gary Neville with regards to Man United supporters, we've heard that from Jamie Carragher with regards to Liverpool supporters.
"I think it would be absolute hypocrisy if you were to speak to any senior person at Celtic or at Rangers, and they did not want a slice of this.
"How often have they tried to get involved into English football? How often have they discussed the idea of an Atlantic League? All of that was to generate more money. This European Super League as far as Celtic and Rangers are concerned is just another way to generate more money."
Jean-Pierre Papin has also spoken about Celtic's value to European football, saying that the clubs like the Hoops could disappear from the European stage because of the Super League.
Old Firm clubs have threatened to break away in the past
Breaking away from the Scottish Premiership isn't a completely alien concept to Celtic (and the Gers). There have been rumblings of them moving to the Premier League or creating a new Atlantic League as well. Having said that, it is believed that Peter Lawwell is well against the ESL breakaway, despite the financial gap between Celtic and the other Premiership clubs.
Walker's claim is massive as it goes against everything that fans of both Glasgow clubs stand for – in fact it may be the one thing that could unite both sets of supporters.
For all the fan desire to be on a level playing field with England's big guns, this is certainly not how they'd like to do it, and if Celtic do follow Walker's suspicion and jump in, the fan backlash could be enormous.
In other news, Pundit delivers new info on Hoops manager hunt, shares what 'Celtic want' – read more here.