Celtic: John Hartson dismisses guard of honour talk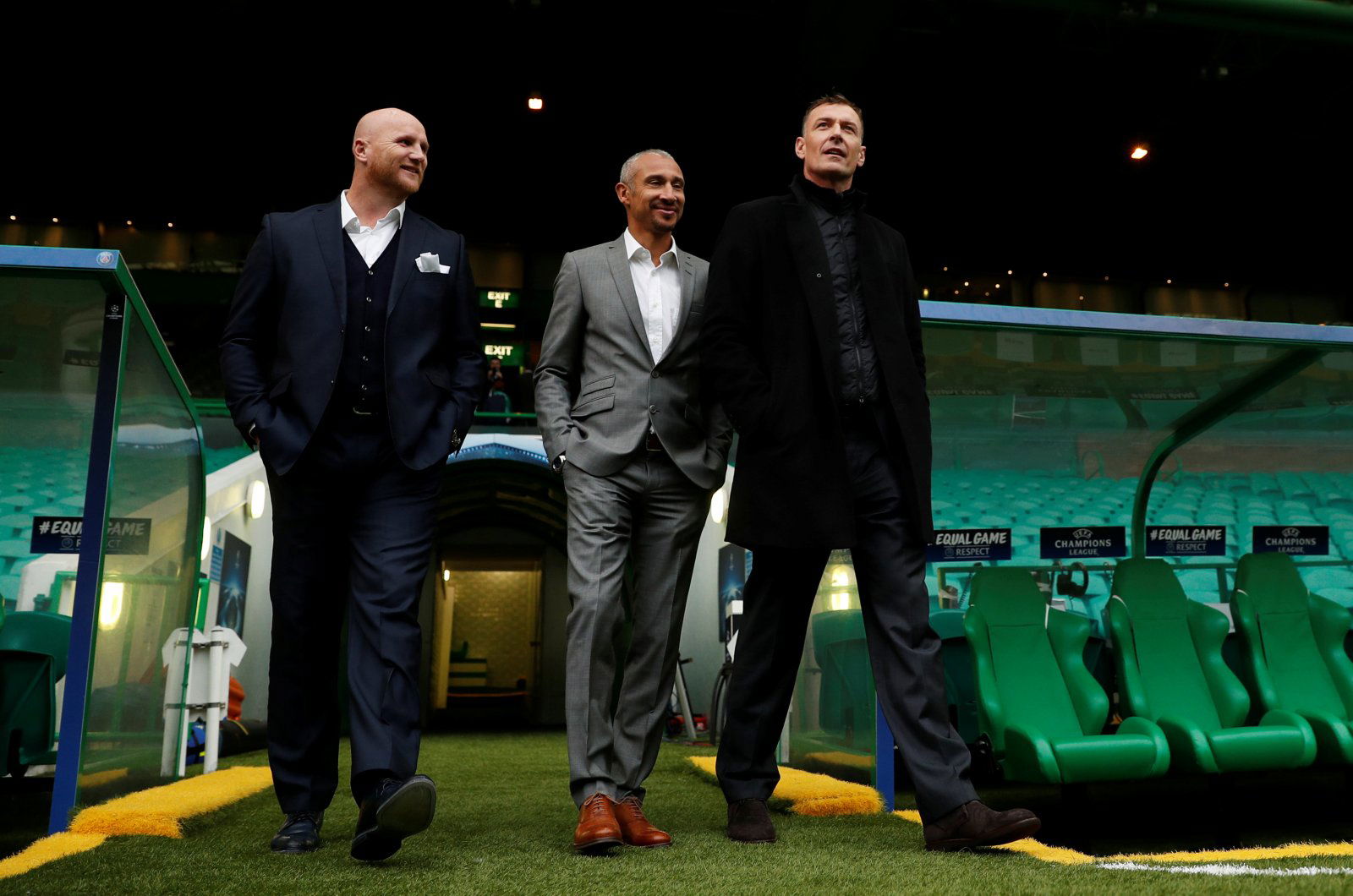 Celtic legend John Hartson has called the customary guard of honour gesture 'nonsense'.
The Hoops saw their run of nine consecutive league titles officially come to an end last weekend as they were held to a 0-0 draw by Dundee United.
There are still six matches left to play and they are set to meet arch-rivals and newly-crowned champions Rangers at Parkhead on 21 March.
'Celtic don't need to be told that they have deserved it'
Hartson said that 'mutual respect' is important, but adhering to the football tradition of applauding their rivals onto the field that day would be a step too far in his opinion.
He told the Daily Record: "Why would you start it now? And where do you stop it? There is respect between players.
"Celtic don't need to be told this season that Rangers have deserved it. And the players will appreciate just how well Rangers have played and how consistent they have been.
"But the guard of honour thing is just a nonsense really. They are rivals and there has to be mutual respect but you can have that without needing to go down the guard of honour road."
Celtic will be looking to send a 'next season starts now' message when the two sides face off on Sunday week. Rangers have won on their last two visits to Parkhead, having previously gone nine years without tasting victory on the Hoops' turf.
Transfer Tavern verdict
You can't help but be reminded of the debate over whether Manchester City should adhere to the tradition ahead of their meeting with champions Liverpool last summer.
Whilst there is a degree of humiliation involved, this can serve as a source of motivation to strike back, and Pep Guardiola insisted that his team show respect to their rivals (via Sky Sports).
Of course, the antipathy in Glasgow is on a vast scale, and you would ultimately expect neither team to agree to pay homage, behind closed doors or otherwise.
In other news, find out which England-based manager is reportedly being groomed for the permanent Celtic job.