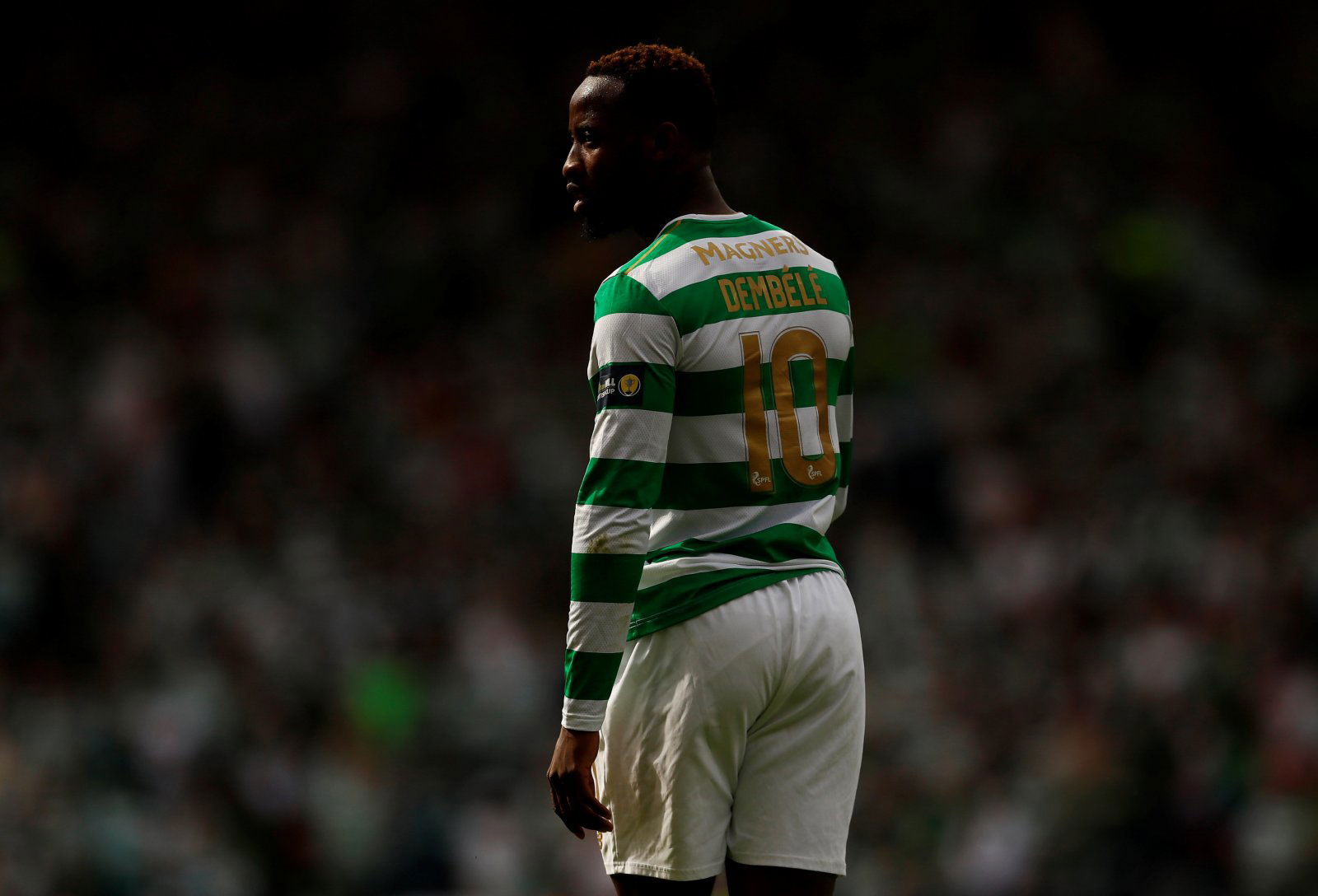 When Moussa Dembélé left Celtic on transfer deadline day in August, it was a shock for fans, who had taken the striker to their hearts, and assumed that they would have the chance to do so for years to come.
When reports surfaced of a falling out between the player, and then Celtic boss, Brendan Rodgers, an offer over £19.5 million was always likely to be accepted, even if it did appear to leave the club short of striking options. at the time.
Of course, it may have worked out differently, had everyone known then that Rodgers would desert Celtic Park for the Leicester City manager's job, a move that was ridiculed by Dembélé on Twitter, which actually led to Celtic fans apologising to the player, having previously laid the blame at his door when he departed, now realising, in hindsight, that they may have misplaced their loyalties.
For the player, however, the move has been a total success.
In his first season at Lyon, he has scored 17 goals, and had five assists in his 38 appearances, with a great average in Ligue 1 of a goal, approximately, every game and a half.
He saw his side reach the last 16 of the Champion's League, and but for a second leg collapse at the Camp Nou, could have seen them oust Barcelona, after holding the Spanish giants to a goalless first leg in France.
Still only 22-years-old, he has scored 11 goals in his 17 total appearances for the France Under-21 side, and that — along with his Ligue 1 form — has him knocking on the door of the senior team, with most people expecting him to get his chance in Didier Deschamps side sooner rather than later.
It is all hypothetical now, but it would have been Celtic's gain, had they foreseen their change in the dugout, and convinced Dembélé his future lay in Glasgow.
With him obviously following his former club's fortunes closely, the player obviously still has an affection for Celtic having slagged off Brendan Rodgers, and it may well see him return there in the future. He was on their side after all.
But for now, his future is in France, and he seems to be going from strength to strength.
What do you think about the Dembélé departure now, knowing what has happened since, Celtic fans? Do you regret siding with your former manager over your former player? Let us know your thoughts…