Introducing: Celtic's worst player, Scott Sinclair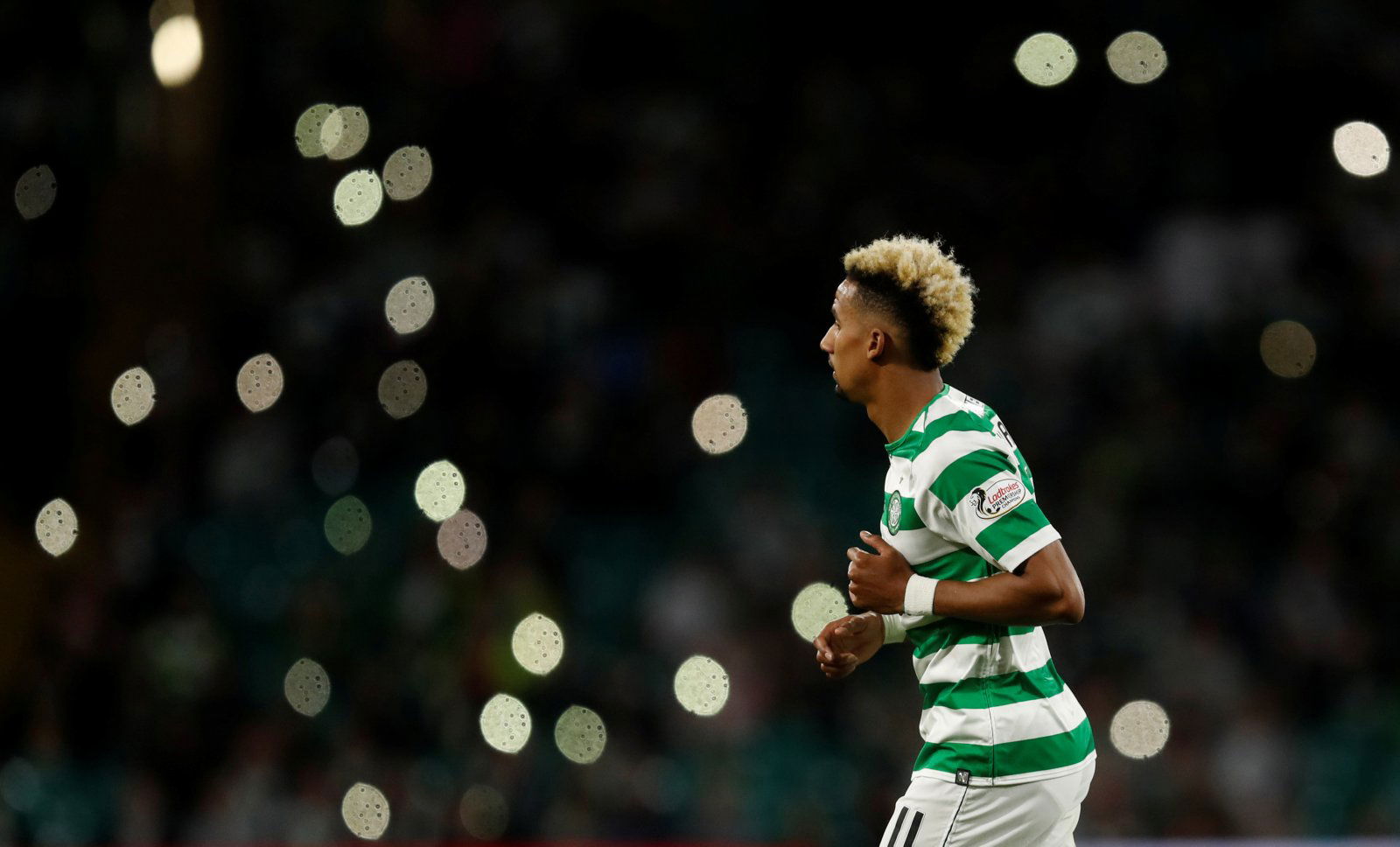 There are plenty of factors that make different players the worst or best at a club, but there is one particular reason which makes Scott Sinclair Celtic's worst player currently. 
If we rewind to the 2016/17 season, Sinclair joined The Bhoys from Premier League outfit Aston Villa, and was watching a career with a lot of promise peter out after a failed spell at Man City. However, his first season at Celtic Park revived his career immeasurably.
The winger scored 25 goals in all competitions in Celtic's treble winning season, whereby he was the Celtic Supporters' Player of the Year, Celtic Players' Player of the Year, the PFA Scotland Players' Player of the Year, and the SFWA Footballer of the Year. It was a momentous season where he looked to be the player that earned a move to Man City from Swansea back in 2012.
Sinclair was expected to seriously help Celtic's European hopes, and maintain their vice-like grip on Scottish football for years to come. However, his form dropped somewhat last season. He still played well, but there was a feeling that he was a marked man. He played 54 games in total last term, managing 18, goals which is definitely still a decent return.

The trouble is, this downwards trajectory has continued this season, where he looks to be even less threatening than last year. He is no longer a guaranteed starter, but still has four goals, which is not too bad. But there is a sense that manager Brendan Rodgers is slowly turning off him. What's worse for Celtic fans, he seems to go missing in a lot of the club's biggest games, and the fans are becoming acutely aware of this.
So, when talking of the clubs worst player, Sinclair is not in terms of actual performances, but in comparison to the standard that he has set in the past, he is. In a way, he is the architect of his own downfall.