Liverpool: Fans slam Diogo Jota vs Crystal Palace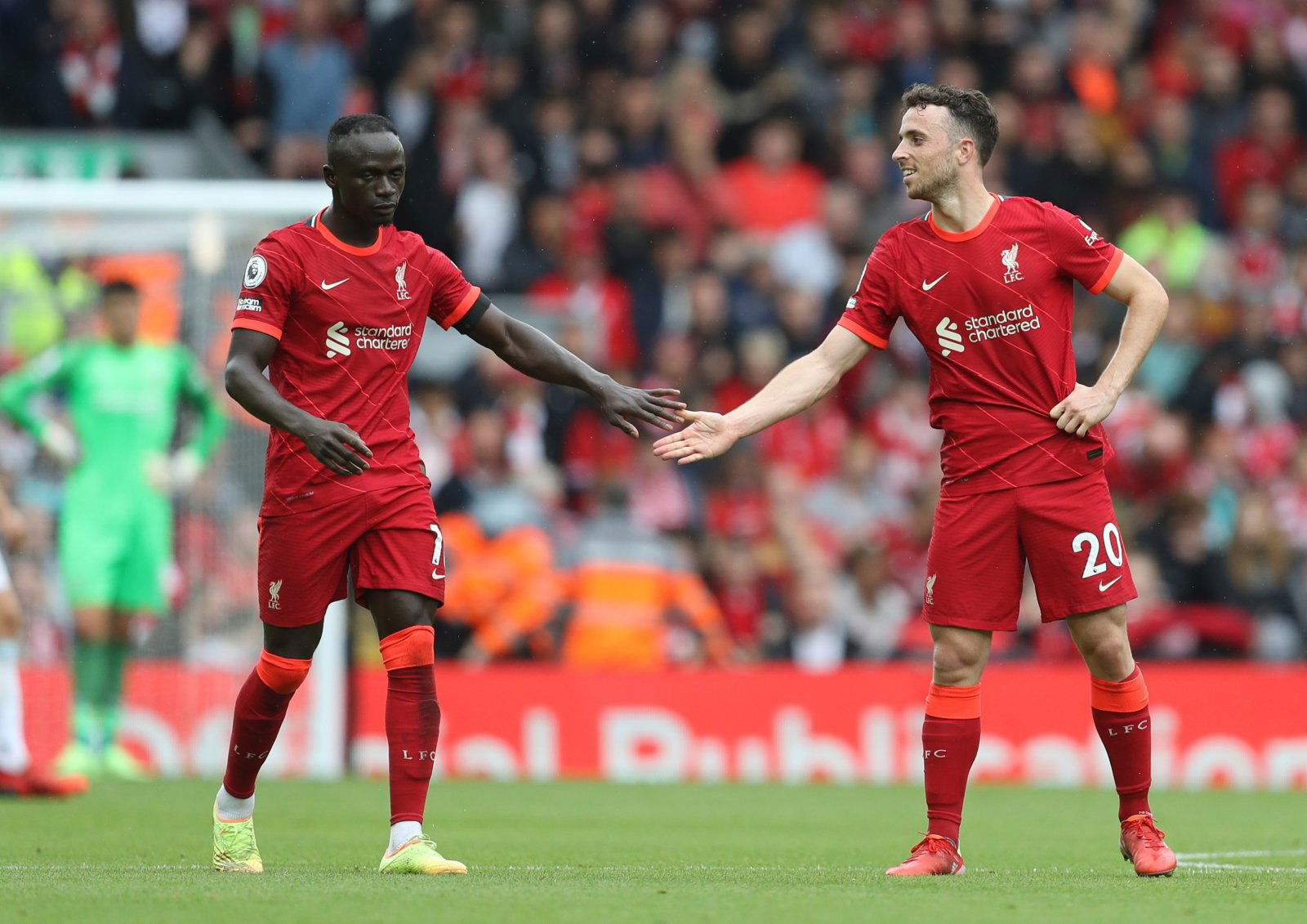 During Liverpool's encounter with Crystal Palace at Anfield, many Reds supporters were less than impressed with the first half performance of Diogo Jota.
Jurgen Klopp's side are seeking to maintain their solid start to the campaign, coming up against Patrck Vieira's south Londoners. Liverpool are looking to put last season behind them and get back in among the Premier League's elite, with a largely regrettable 2020/2021 campaign curtailed by many injury issues.
Today, the Reds took a 1-0 lead into half-time courtesy of Sadio Mane, but what came before was Jota missing a plethora of first half chances, including one from inside the six-yard box towards the end of the first half.
As a result, it's little wonder that some Liverpool fans were raging with his showing on social media, with one even branding the 24-year-old a 'liability'.
Check out some of their verdicts on his performance so far below.
Liverpool fans slam Jota
"Jota has been stinking up the place the last few games. Milner at RB should not be happening in 2021 for LIVERPOOL… KMT"
Credit: @IamIvan_91
"Jota's been awful so far."
Credit: @marcus_fronto
"Jota is a liability"
Credit: @g_wilko87
"Jota has been having an absolute nightmare out there"
Credit: @BrooklynRed88
"Jota has lost it today"
Credit: @Hafsa_1M
"Terrible from Jota. Can't be missing that."
Credit: @siddhesh_5