Liverpool: Fans horrified by new images of 2021/22 kit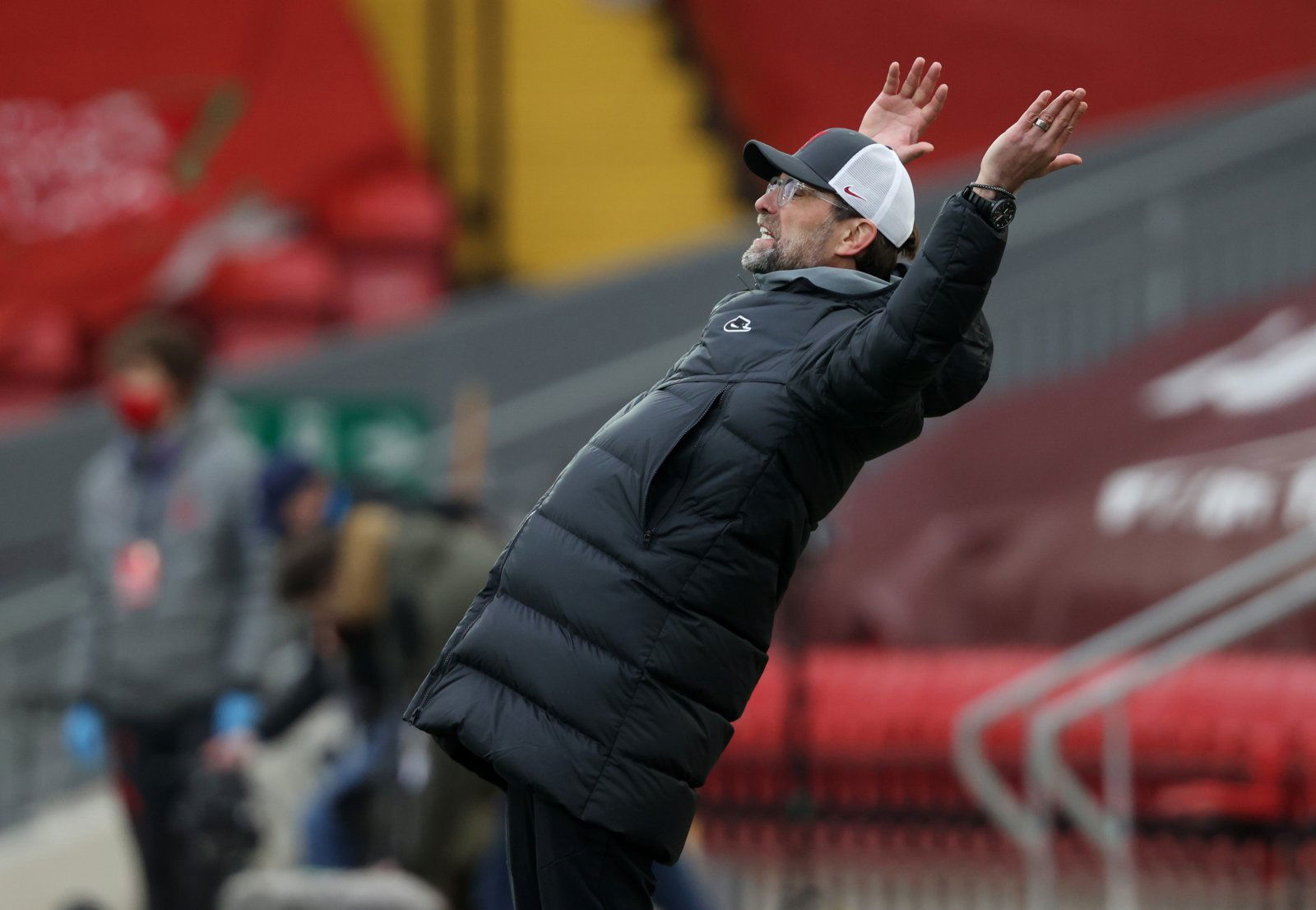 A number of Liverpool supporters have been bemoaning the Reds' new kit, with resounding negativity the order of the day on social media.
Jurgen Klopp's side picked up a huge win on Wednesday night, making the awkward trip to Burnley and coming away with a 3-0 victory.
Roberto Firmino opened the scoring, burying a finish after numerous other chances had come and gone, before the excellent Nathaniel Phillips made it 2-0 in the second half.
Alex Oxlade-Chamberlain completed the win late in the day, as Liverpool jumped to fourth in the Premier League table with one game to play.
Away from on-pitch matters, the Reds have unveiled their official home kit for the 2021/22 season, with fans no doubt initially excited to see what their heroes will be wearing next year.
It's fair to say that the new strip hasn't been received well on the whole, however, with many admitting they are not admirers of it after the club released images on their official Twitter account.
Liverpool fans loathe new Reds kit
These Liverpool supporters took to Twitter to provide their thoughts on the kit, which has an orange lining around the neck and sleeves.
"That's probably our worst home kit ever. Maybe just about being saved by the Warrior ones"
Credit: @BackseatsmanLFC
"Genuinely shocking. Yeah I'm an adult I'm not meant to like football kits or something but Holy god it's so so bad"
Credit: @KevDublin
"The orange sleeves are a disgrace"
Credit: @_Tom_Cross
"When did we turn into Roma?"
Credit: @Divinalves
"This thing reeks"
Credit: @the_goat12
"Let down by this kit, that orange doesn't belong there and the lines on the kit look ugly. 5/10"
Credit: @noplasticinsea
In other news, some Liverpool fans love a gesture that one legendary figure made to a current Reds hero. Read more here.