Liverpool: Reds fans horrified by Adrian development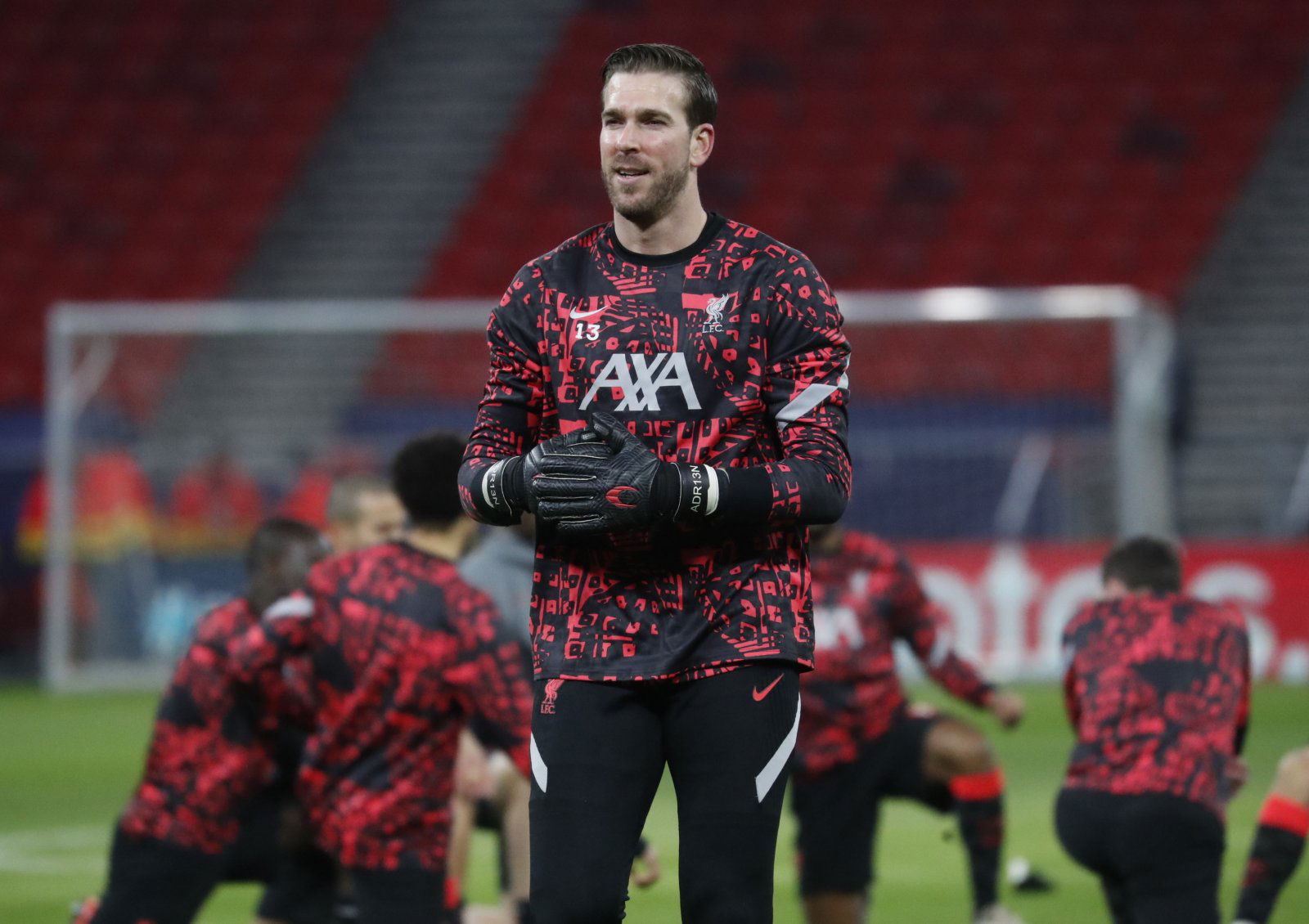 According to a report by Simon Jones in the Daily Mail, Liverpool goalkeeper Adrian is close to agreeing terms on a contract extension at Anfield and is now ready to commit to another season on Merseyside – prompting horror from a set of supporters on social media. 
The 34-year-old had been attracting interest from Spain in Real Betis while the Reds sounded out possible alternatives for the number two goalkeeping slot in case he decided to leave.
However, in an update, Jones of the Mail says that Adrian is now close to putting pen to paper on a contract extension and furthering his stay on Merseyside.
The Spaniard has made just 24 appearances for Liverpool since signing from West Ham United two years ago and a set of Reds supporters on social media aren't exactly overjoyed with news he may be set to stay for another year.
Enduring a mixed spell at the club, Adrian has put in some poor performances when called upon as a backup to Alisson – most notably highlighted by his game-changing error against Atletico Madrid in Champions League last year and the 7-2 defeat at Aston Villa this season.
As a result, many Liverpool fans believe it is 'absolutely staggering' the club are extending his stay.
Find a flavour of their verdicts from Twitter down below.
Liverpool fans horrified by Adrian news
"Absolute joke!"
Credit: @DannyWhitefoot
"We cannot be serious"
Credit: @LfcGe0rge
"This is worse than the super league"
Credit: @lfcellis
"Nooooooo Kelleher is better"
Credit: @Graemeboi
"It gets worse and worse"
Credit: @adzzlfc
"Keep making mistakes and you get rewarded with new deals it seems? Absolutely staggering"
Credit: @aaronjacko
"Rewarded for mediocrity. This is so Liverpool."
Credit: @Benthereds
"What is happening"
Credit: @lfcels_
In other news: Liverpool fans desperate to see this ace make a move to Merseyside, find out more here.