Liverpool: Fabrizio Romano gives update on Georginio Wijnaldum contract saga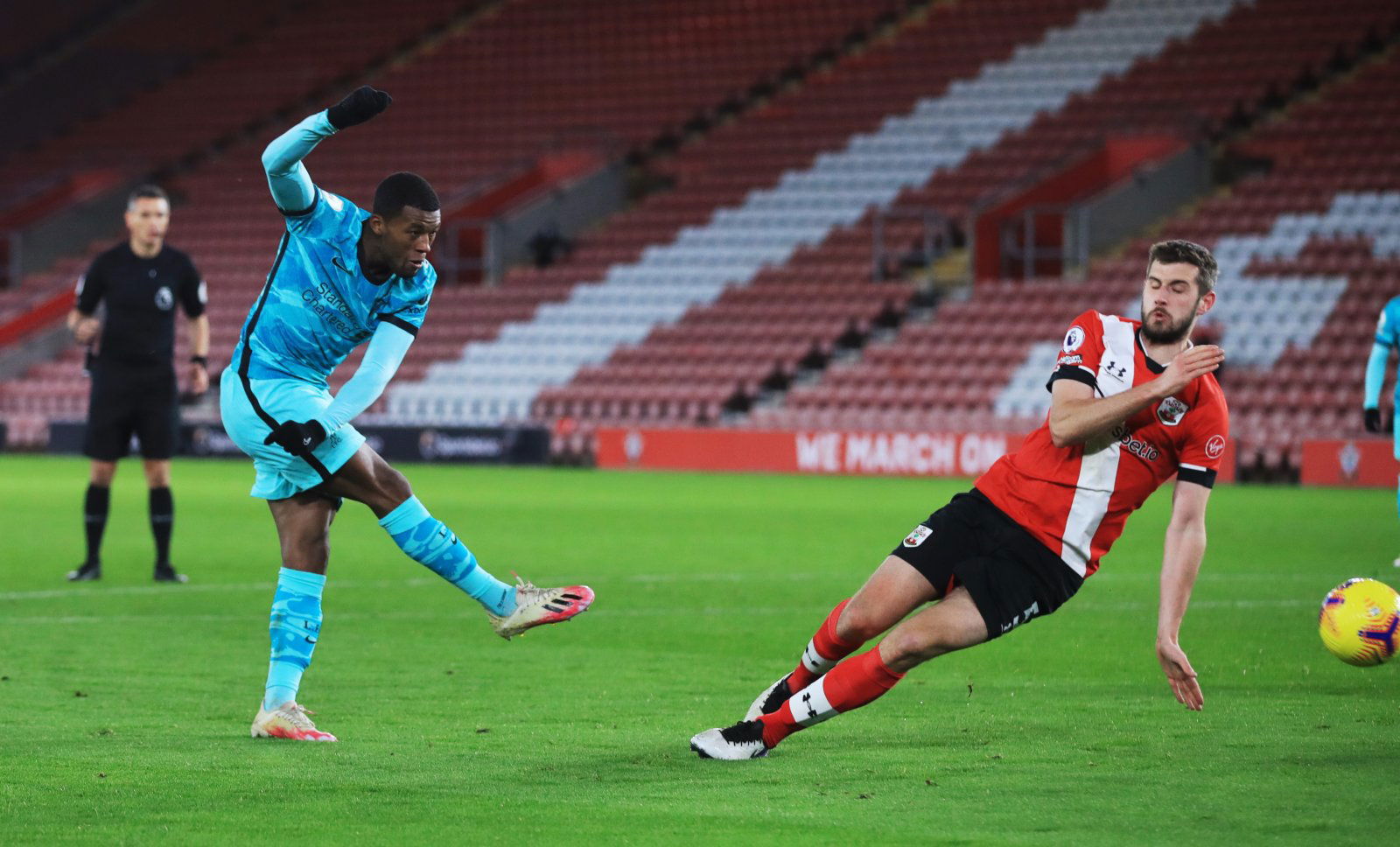 Transfer expert Fabrizio Romano has provided an interesting update regarding Georiginio Wijnaldum and his Liverpool contract discussions.
Wijnaldum latest
The 30-year-old's future at Anfield has been uncertain for some time, with his current deal due set to expire next summer, meaning he is now permitted to discuss a potential free transfer to a club of his choosing at the end of the season.
Wijnaldum has been at the club since 2016 and has played a huge part in his side's success. The Dutchman scored a memorable brace during their 4-0 win against Barcelona in 2019 in the Champions League, on the way to winning their sixth European crown.
Speaking to Give Me Sport, Romano provided a candid response when asked about the Holland international and his fate.
"I have to be honest with you," he said. "Talking with people around Gini, I've been told that he has been respectful to Liverpool. Before Christmas, he spoke with the club, he received a new bid from Liverpool, like in the first week of December, to try to extend his contract and it was not an amazing bid in Gini's idea. He was expecting something different but he said 'okay, let's take some time. I want to speak with my family. I want to decide in the next week, so give me some time to decide and I won't talk with any other clubs'."
He continued: "So people around the player are denying that he has an agreement with Barcelona or with any other club, they say 'we are focusing on the bid of Liverpool'. He has to decide if he's staying in Liverpool, also with a family and everything you know, it's also part of his life. He's not so young, so it's normal when you have this kind of bid to take your time and then he will decide. If he will refuse Liverpool, for sure, Barcelona will be one of the options."
Transfer Tavern Verdict
While supporters will be disappointed if Wijnaldum opts to leave Liverpool, he has won the biggest trophies possible at Anfield. It is no surprise that he might be considering a new challenge.
January will probably feel like the longest month in his life, and Wijnaldum's huge decision could force Liverpool into action during the summer one way or the other.
Click here to see the full 30-minute video of Fabrizio Romano's interview with Give Me Sport!