Manchester United: Red Devils on red alert as Chelsea prepare to double Dean Henderson's wages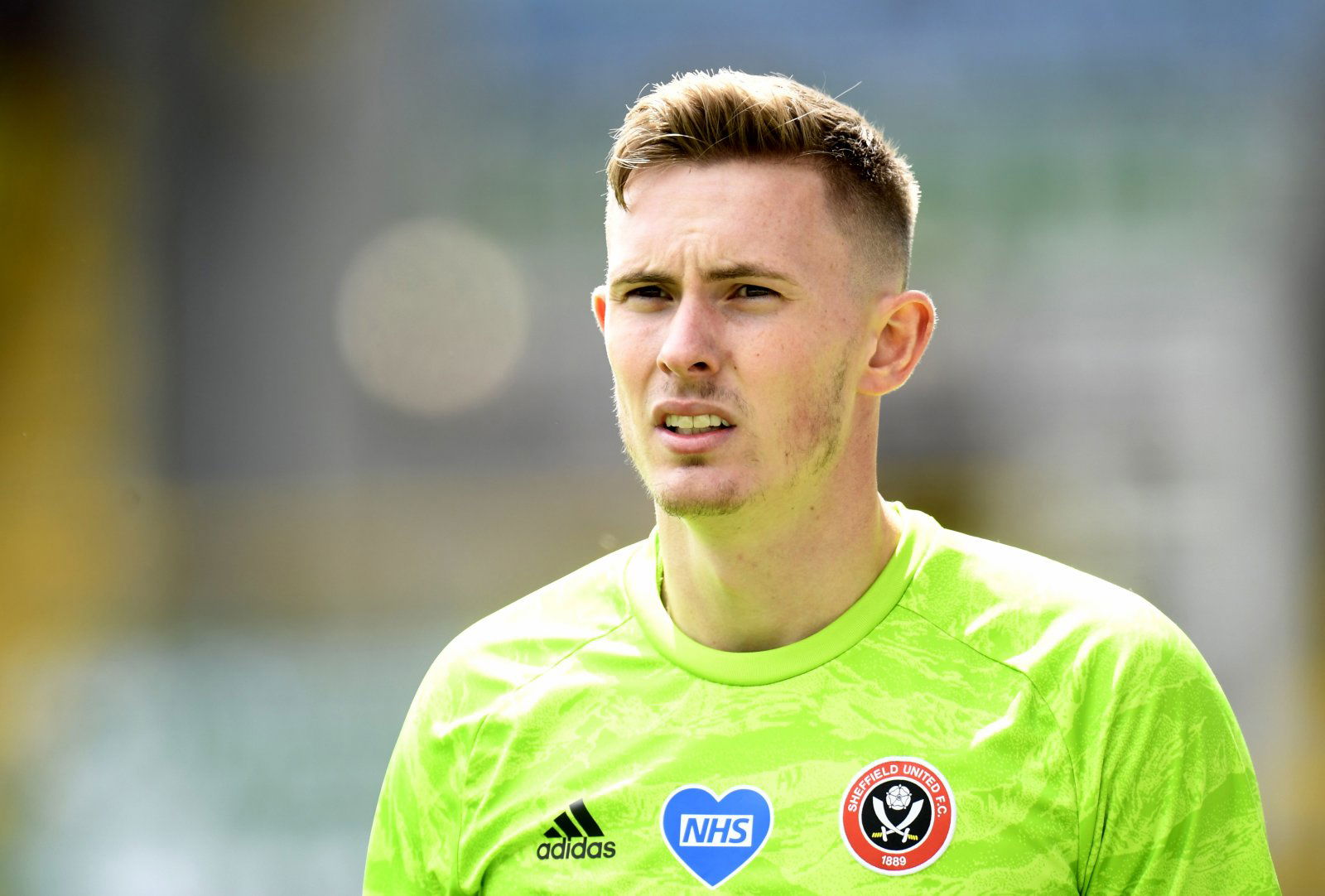 Chelsea are reportedly prepared to double Dean Henderson's wages to try to prise him away from Manchester United. 
The Red Devils are on red alert as their Premier League rivals are interested in signing the goalkeeper in the summer.
According to The Manchester Evening News, Chelsea have reached out to Henderson's representatives as Frank Lampard is fed up with Kepa Arrizabalaga, the world's most expensive keeper.
Samuel Luckhurst reports the Englishman earns roughly £70,000-a-week, although Sheffield United have paid the majority of his wages this year, and the Blues will try to tempt him away from Bramall Lane/Old Trafford with £170,000-a-week wages.
Henderson, 23, has impressed on loan at Sheffield United, although he has grown frustrated by the lack of opportunities at his parent club.
David de Gea's position as Man United's number one has come under pressure in recent years, but Ole Gunnar Solskjaer has backed his man to the hilt once again.
Solskjaer has been forced into a corner and this mess is arguably one of his own making.
Who should be Man United's first choice keeper?
Dean Henderson
David de Gea
Lampard is now testing the waters to see if United will waiver on his original stance.
While Solskjaer has insisted Henderson has every chance to become the first-choice keeper at Old Trafford, he seems to have reneged on those promises by admitting he has no plans of axing De Gea anytime soon.
The Norwegian is not short of options between the posts, as he can also call upon the services of Sergio Romero from the bench.
Henderson, who is currently valued at £13m via Transfermarkt, is expected to return to the Theatre of Dreams when his loan expires next week, but he has no intentions of playing second fiddle behind De Gea next season.
If he is not given a chance to prove himself, he will look for a permanent position elsewhere.
De Gea has come under fire following a dip in form, although Solskjaer has continued to throw his support behind the veteran, who signed a new deal that will keep him at Old Trafford until 2024.
Meanwhile, Henderson has made it clear he will only sign a new contract if he gets what he wants, and he may decide to move elsewhere instead.
United have a history of letting talented youngsters slip through their fingers, as happened with Gerard Pique, who turned out to be a world-class defender at Barcelona, and they will not want to make the same mistake again.
United fans, do you think Ole Gunnar Solskjaer should give Dean Henderson a chance? Let us know down below!