Tottenham Hotspur: Heung-min Son gave many fans joy before the eventual pain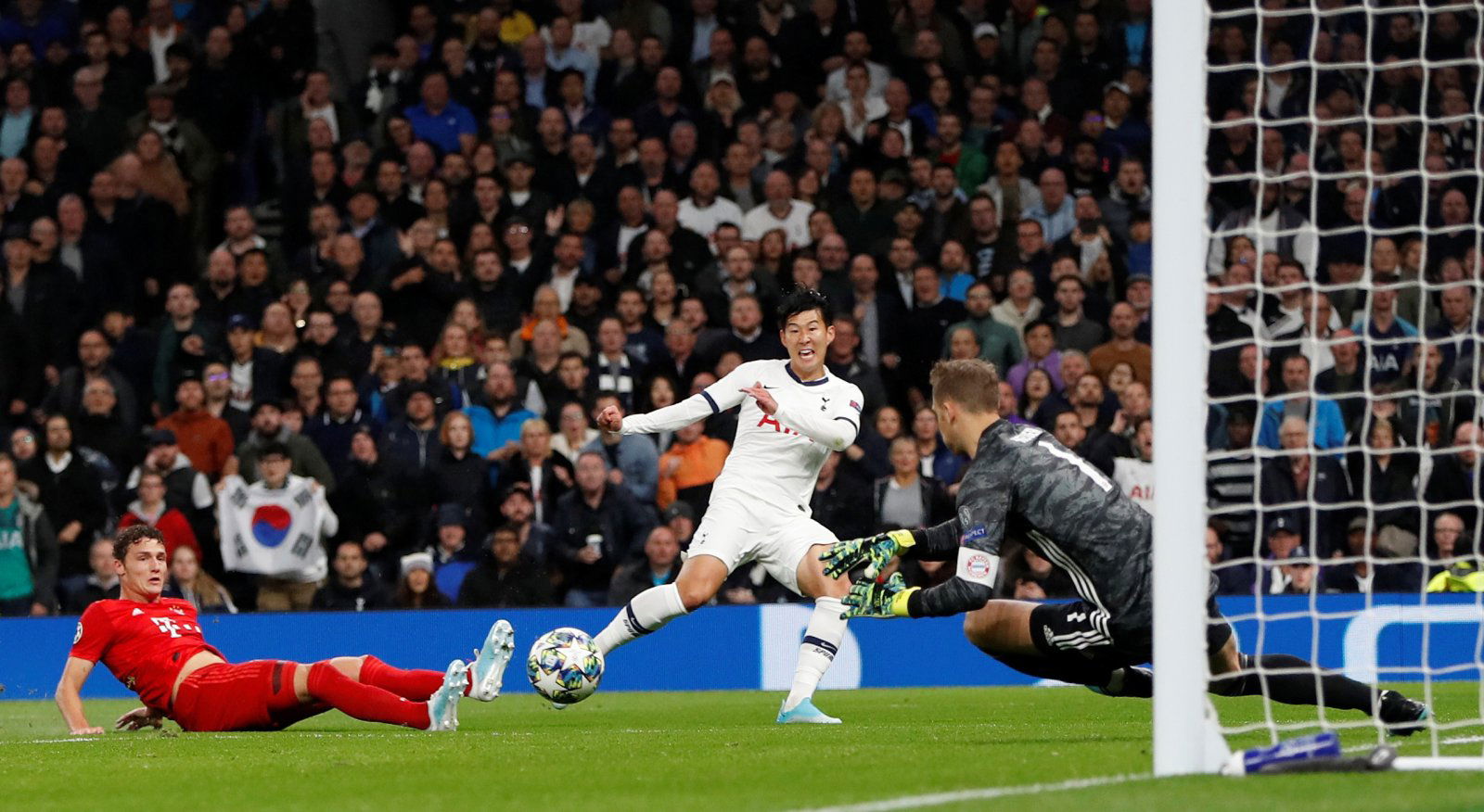 Tuesday night's Champions League tie against Bayern Munich may have ended in defeat for Tottenham Hotspur, but there was initial joy and hope thanks to Heung-min Son.
Just 12 minutes into the game, a Bayern mistake saw the ball at the feet of Tanguy Ndombele, with the Frenchman calmly laying off the 27-year-old who managed to beat Manuel Neuer to make the score 1-0, as shown in the highlights video on the BT Sport YouTube channel.
While fans were wildly celebrating in the ground, Spurs' Twitter account was also showing lots of excitement:
GET IN!!!

#THFC 1-0 #FCBayern pic.twitter.com/1lEXrfbFv8

— Tottenham Hotspur (@SpursOfficial) October 1, 2019
There was plenty of enthusiasm in the replies as well, with some fans being adamant that their side was going to go on and win the match.
However, the positivity didn't last too long, as Joshua Kimmich went on to equalise just three minutes later, before Bayern went on to win the match 7-2, with Serge Gnabry scoring four.
A selection of Twitter reaction to the goal, including posts from excited Spurs fans, can be seen below:
Son's got a goal. We're gonna win today.

— claudia (@4XO3CQPZF3Jjh2b) October 1, 2019
sonnnyyyyyy pic.twitter.com/qO0MgUYLCi

— xxss77 (@ssszzz77777) October 1, 2019
Sonnnyyyy. pic.twitter.com/eZR0RVUFEk

— Ankit Kapoor (@Ankit_THFC) October 1, 2019
LETSSS GOOOOOOO

— Bex (@B3x_Graphics) October 1, 2019
CHEERS SON'S BUZZING

— (@georgespursvlog) October 1, 2019
That's our boy Sonny, get in there, you beauty

— Barbara (@Alwaysblue888) October 1, 2019
RELAX NOW LADS, AND SCORE SOME MORE

— Christoffer Jelsberg (@KaurionFromEuW) October 1, 2019
Spurs fans, how frustrating did you find the game? Join the discussion by commenting below…