Celtic
Celtic fans on Twitter laugh off ridiculous Dailr Record headline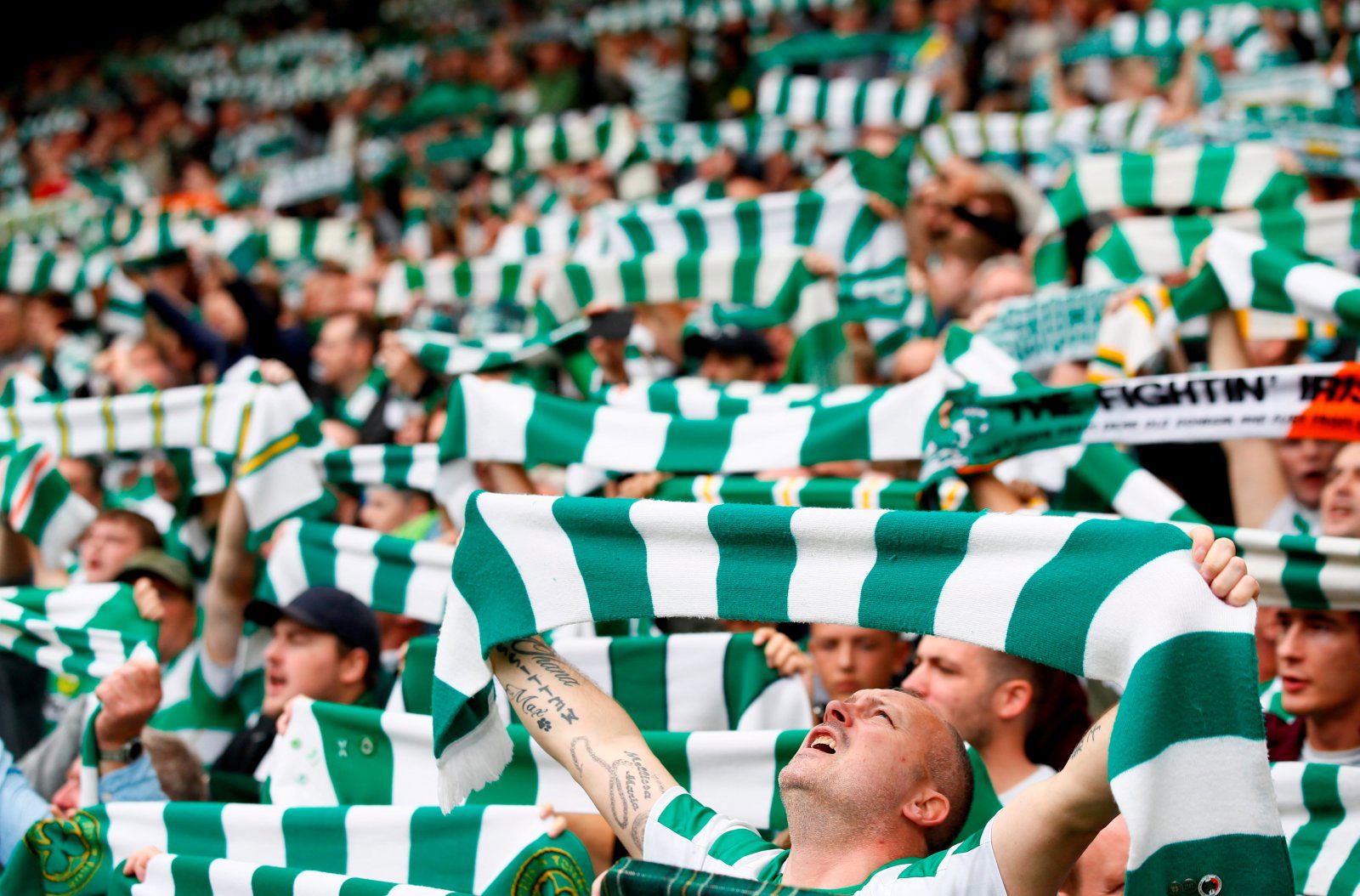 Celtic and Rangers fans are both often left frustrated and furious by stories and headlines from The Daily Record. The Scottish paper ofetn come up with bizarre stories and twist people's words for clicks, and this time in their hotline feature they've claimed Rangers are ready to reign supreme over Celtic.
Rangers are restoring the natural order and will reign supreme over Celtic – Hotline https://t.co/3XfzNSz7h3 pic.twitter.com/0o4VZxYXEo

— Daily Record Sport (@Record_Sport) October 24, 2018
Considering just the facts, there's no way Rangers are anywhere near Celtic at the moment. Not only are Brendan Rodgers' side the double-treble champions having won the last six available domestic honours, but they also boast a phenomenal record against the Gers, with their last 14 meetings in the Old Firm holding an aggregate scoreline of 35-8 in favour of the Hoops.
If Steven Gerrard can carry on his revival then in three of four years he may be in a position to take the Scottish football crown away from Parkhead but the Ibrox side are currently a long way off of that. At the moment, Steven Gerrard will just be hoping to stay competitive in the Scottish Premier League and try to go as far in the domestic cups and the Europa League as possible, and the Celtic fans will always be there to laugh off claims that Rangers are coming for them.
You can read The Bhoys' response to the Daily Record's story here:
— David (@cfcdmg1888) 24 October 2018
Yeah 5th

— Ralph The Provo (@DannyBhoy_1967) 24 October 2018
Show your working

— Chris Mahoney (@ChrisMahoney90) October 24, 2018
By natural order does this mean back to cheating in every way possible please explain yourself

— Charles Smith (@Charles56158054) October 24, 2018
Delete this tweet or I will go to the police

— Gary (@garyhenderson1) October 24, 2018
Every season. Every boring sad season. Go back to your caves

— John Cameron (@bhoyjohn1888) October 24, 2018
I love how every Rangers fan has refrained from commenting on this cus they know it's utter pish

— Super 6 Legend (@Super6Legend1) 24 October 2018
"If you say it enough people will believe it and it will happen"

"THE TOOTH FAIRY IS REAL, THE TOOTH FAIRY IS REAL"

— Charles Green RFC (@CharlesGreenThe) October 24, 2018
The Hoops have been laughing this one off for a while and there's no doubt they'll be keen to bring this up when they next beat The Gers.
Like what the TT have on offer? Sign up for more notifications!