Celtic: Domestic double should not guarantee Lennon permanent job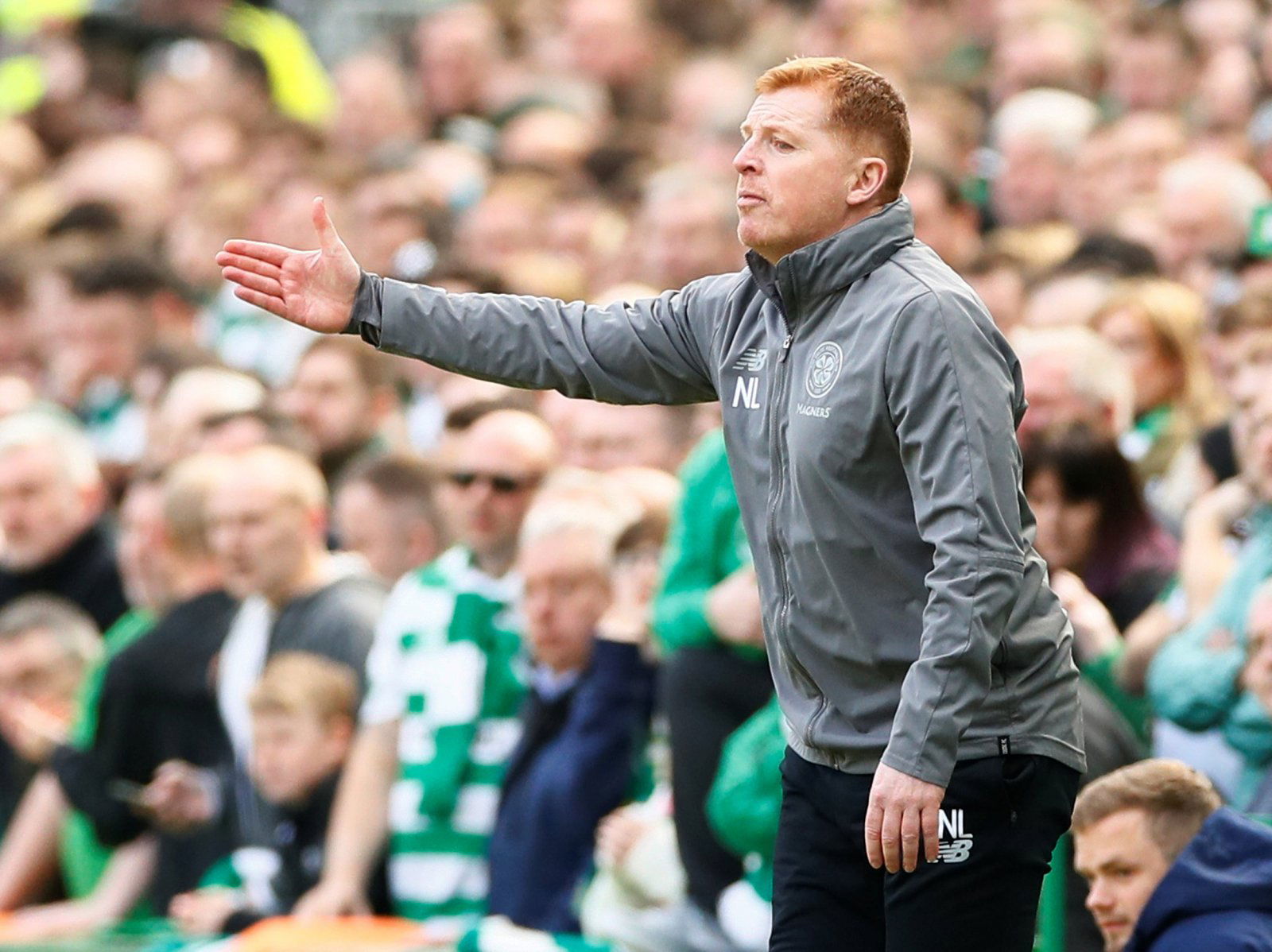 When Brendan Rodgers shocked Celtic fans with his sudden decision to leave and become Leicester City manager, a quick replacement was needed to keep the ship steady.
They turned to their former boss, Neil Lennon, of course, which, in many ways, was an easy decision.
He is still held in high esteem by the fans, he has experience of winning trophies at the club, and he was currently out of work.
So it was a win all round when he agreed to step into the breach until the end of the season.
But will he get the job on a permanent basis for a second time?
The club are on the verge of clinching yet another league title — with Lennon having presided over four wins and a draw in his five games in charge — and they are in the semi-final of the Scottish Cup.
At virtually any other club in football, were they to win both domestic competitions, the manager would be given the keys to the castle.
But this is not any other football club.
When a team has won eight titles in a row and a host of domestic trophies, what is the benchmark for appointing a new manager?
The one thing that Celtic want, and need, is to be successful at European level.
It is 52 years since the Lisbon Lions won the European Cup, and is still the only European success in the club's history.
It is 16 years since their last glimpse of continental success, with a UEFA Cup Final appearance in 2003.
So, in many respects, Celtic have nothing more to prove domestically — record-setting apart — and the club must look to Europe to further themselves.
Looking back at Lennon's first spell in charge, he managed to get Celtic to the Champions League last 16 in 2012/13 and to the group stages a year later.
But those two seasons apart, he did not get beyond the qualifying phase.
Celtic have to weigh up their options between a manager who has achieved tremendous domestic success, and has the experience to succeed in all competitions in Scotland, or look for someone new, who may have a European pedigree, but will not be familiar with the Scottish Premiership.
The smart money will be on Lennon to get another chance, possibly on a short contract, in the hope of maintaining the status quo at the club, and having an opportunity to bring some sort of Champion's League success — the group stages as a minimum — to Celtic Park.
The bold choice would be for Peter Lawwell to take Celtic in a new direction, and making Europe the major focus.
What do you think, Celtic Fans? Should Lennon get the job? Or would you like to see the club aim for more continental glory nights? Let us know…