Celtic: Fans defend Kieran Tierney after 'Bhoys' boot message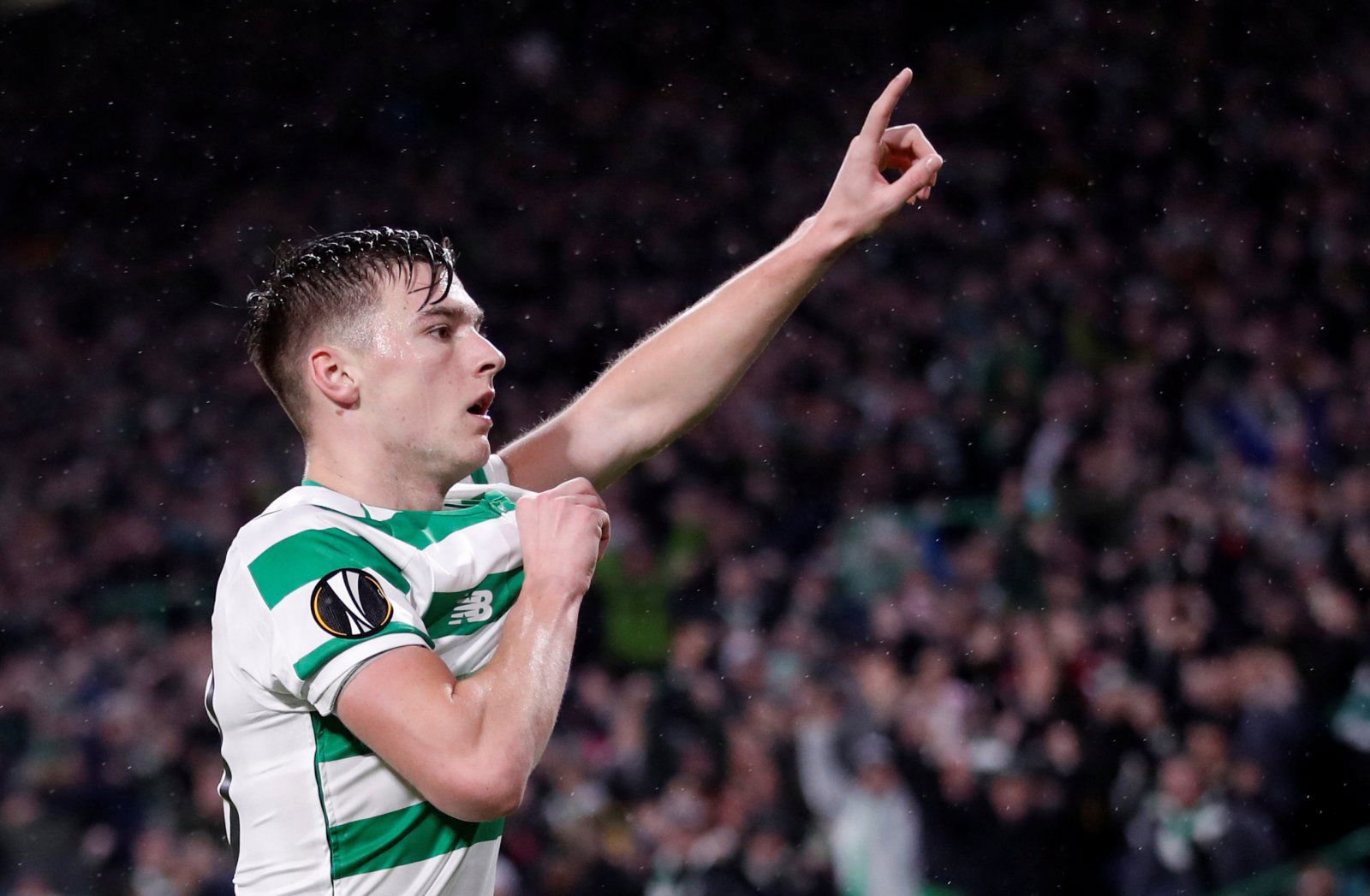 He may no longer be at Celtic, but Kieran Tierney paid homage to his former club on his debut for Arsenal last night since his £25m move to London from Glasgow last month (as per BBC).
The Evening Times noted that the 22-year-old took to the pitch for Arsenal in the Carabao Cup clash against Nottingham Forest with the word 'Bhoys' on one of his boots, a reference to an informal term for Celtic.
Hoops fan @SovietCeltic on Twitter was not impressed by Tierney's ode to his former club, believing that the Scotland left-back knew of the implications of leaving Celtic for Arsenal.
Kieran Tierney has "Bhoys" on his boots tonight.

Kieran, it is over.

You made a decision to leave the greatest club in the world to play at a higher level.

Good for you.

We have historic 10 in a row to focus on.

You have pleasing tourists with top 6 finish to focus on.

— Soviet Селтик ☭ (@SovietCeltic) September 24, 2019
The 22-year-old was the subject of a prolonged transfer saga between the two clubs this summer, with an initial bid of £15m being turned down in June (as per The Sun) and an improved £25m offer the following month also being rejected (as per BBC) before the transfer was finally made on August 9th.
These Celtic fans took to Twitter to stick up for Tierney for showing his support for the club:
Dry your eyes m8 kt will be in the stands to see ten. The boys a Celt for life regardless of what team he plays for. I want the wee man to smash the prem and let the world know the truth. There's only one club in the world for him.. that'll do for me

— Jimthetim10iar (@jimthetim10iar) September 24, 2019
Still entitled to be a fan. I have no problem with the lad.

— Joachim Hacker (@marzipanjoe) September 24, 2019
Ach the laddie is still a fan. If you were offered three or four times your wages and a chance to ply your trade in a swankier place, rubbing shoulders with some big names you'd jump at it, I would, especially if your old employer let you go and got a healthy wad for ye. KT is Ok

— Hoopslad67 (@hoopslad67) September 24, 2019
Wow. This is possibly the most BITTER tweet I've ever read. KT was with Celtic since he was a young boy. A ball boy as well. Fulfilled his dream to play for Celtic and did so for many years! Not just a first team player. Now it's a 'crime' to show his love for Celtic

— Robert Gillespie (@IAmRobGee) September 24, 2019
Ridiculous statement. The guy is still allowed to be a supporter. No matter what people think of him moving on, they can't stop a guy continuing to be a fan of & support the team they have all their lives. Nice touch KT

— Clare (@C1are_C) September 24, 2019
Sorry pal, But i wish him all the best, he is a true celt and worked hard and gave his all even played through injury.

— chris mccormack (@madcelt61) September 24, 2019
Celtic fans, what did you make of Tierney's ode to the club on his boots? Comment below with your views!