Celtic: Fans don't think Greg Taylor is good enough for the club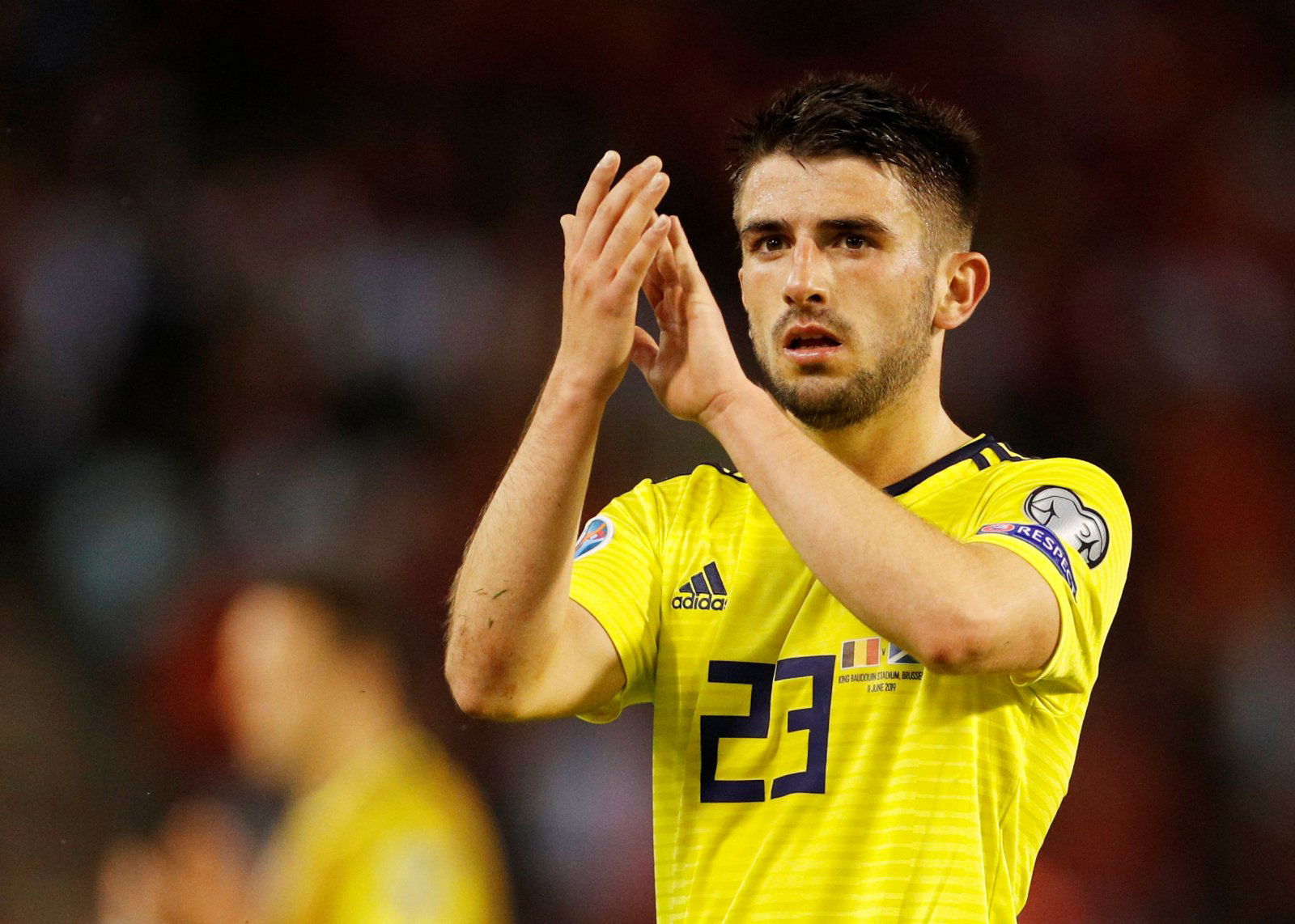 A number of Celtic fans appear to be of the opinion that Greg Taylor does not have what it takes to become a key player for the Bhoys in the future.
The left-back played as a wing-back against St. Mirren on Saturday afternoon in their 5-0 win (per SofaScore) but it would seem many of the club's faithful are still not convinced by what he can provide them with moving forward.
The Scotland international has had to bide his time for minutes this season for the Scottish Premiership champions since joining them from Kilmarnock in the summer (as per the club's official website), having made just 21 appearances, although he has provided the Hoops with five assists (per TransferMarkt).
Twitter user The Celtic Symphony decided to try and defend Taylor by citing the fact that he is still only 22-years-old, however it seems many are not convinced that using his age is a suitable excuse and simply feel he is a weak link within Neil Lennon's squad.
A plethora of supporters slammed his ability whilst others still believe the defender still has to show them what he has to offer them.
Here are just some of their reactions…
He can't pass the ball forward, can't beat a man, poor at crosses and doesn't win headers. Work rate is only average.

— Mick Glasgow (@mick67x) March 7, 2020
Tell him to get in the gym he's to light weight for top class football like Mikey Johnston that's one of reasons we can't do nothing in Europe someone in coaching staff teach him to cross a ball

— Gerry russell (@Gerryrussell12) March 7, 2020
The problem is that he is fairly ordinary. Not his fault but we need better

— Chris McDaid (@chrismc1957) March 7, 2020
He was poor today and nearly every other day I've seen him. Greg needs to give us something to believe in a lot more often than at present.

— John O'Neill (@StoneyWalker) March 7, 2020
I've seen nothing to think he will make it at Celtic

— mick rooney (@mickr48) March 7, 2020
Nah. He's rubbish. Offers nothing.

— BlackJack (@celticok1967) March 7, 2020
He offers nothing going forward, can't beat a man and can't cross the ball, how he is picked Infront of Hayes is beyond me.

— Brendan Behans Pen (@BehansPen) March 7, 2020
Want the boy to do well but I honestly have seen nothing to convince me he is the best option. Lacks pace and height, can't beat a man and doesn't stop crosses coming in! We need a vast improvement if he is to have a future in the team.

— Stefbhoy (@liambhoysdaddy) March 7, 2020
He cant beat anyone 1 on 1
He's weak in any challenge
It's either a square pass or a backwards pass most times
His crosses are all over the place

Don't forget he gets paid a lot of cash to play for us

He's not as good as Hayes imo

— Seanbhoy7 (@SeanHearn7) March 7, 2020
Celtic fans, what do you make of Taylor's debut campaign? Let us know below!