Celtic: Fans enjoyed this retro-themed tweet from Simon Donnelly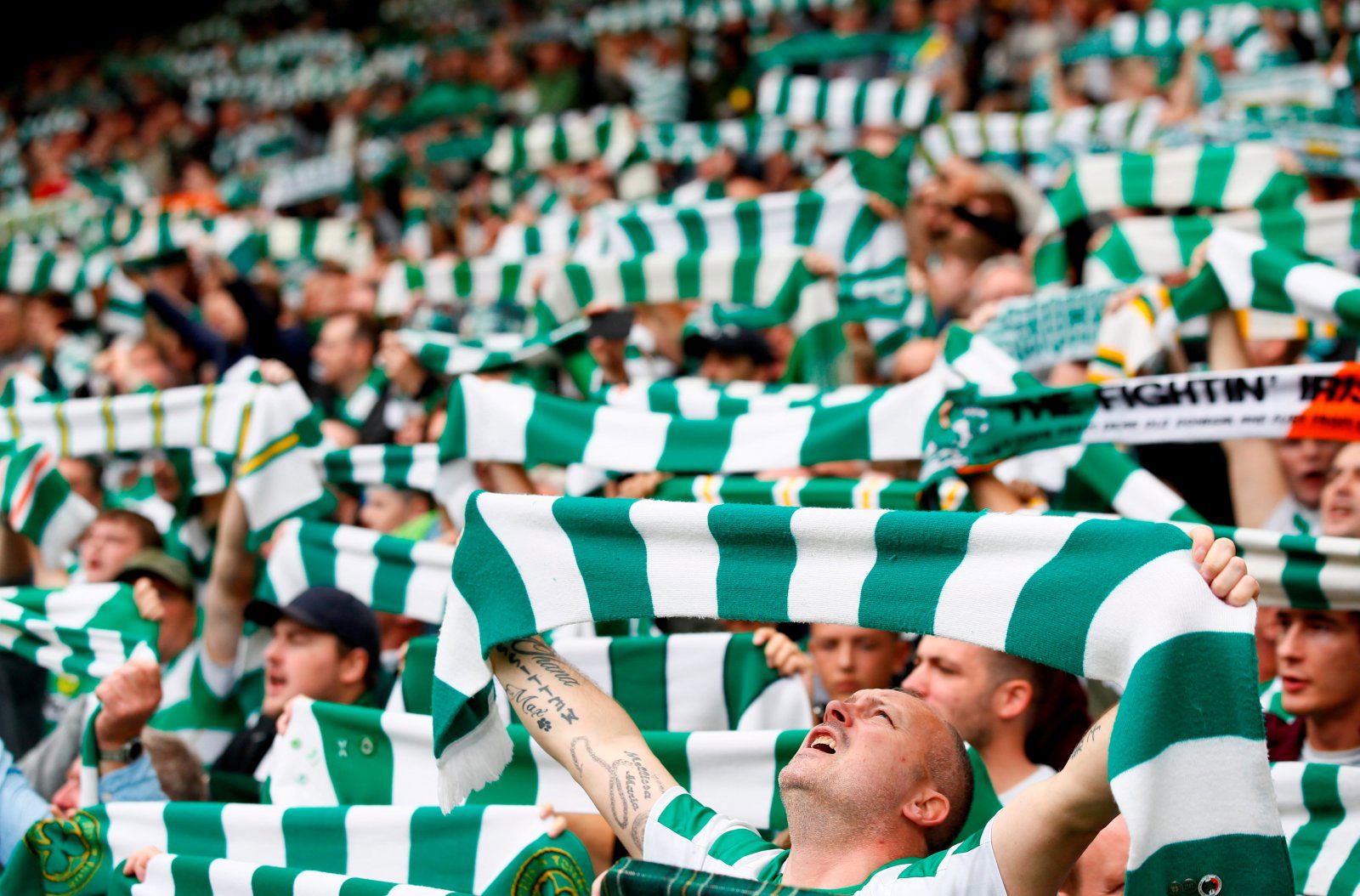 A number of Celtic fans have been reacting to a tweet posted by former Hoops player Simon Donnelly on Christmas Day.
The 45-year-old shared a photo to his Twitter profile @SimonDonnelly13 showing his son Max holding a replica Celtic shirt from the 1995/96 season, complete with CR Smith sponsor.
https://twitter.com/SimonDonnelly13/status/1209759978891952128
The genuine version of that kit is one which Donnelly wore many times during his Hoops career, which spanned six years from 1993 to 1999.
He played 181 times for the club in that spell and scored 42 goals (as per Soccerbase), while he was a key member of the Celtic team that won the Premiership title in 1998 and prevented Rangers from completing 10 league triumphs in a row, as noted by the Daily Record.
He won every domestic trophy on offer with the Hoops during his six-year stint with the club (as per Daily Record) and was capped by Scotland 10 times, being included in their 1998 World Cup squad.
These Celtic fans on Twitter were in nostalgic mood after seeing the vintage Hoops shirt in Donnelly's tweet:
A classic Celtic jersey 😍😍😍😍. I remember wearing it to Packie Bonners testimonial, think it was July 97. Ireland Vs Celtic . Great memories arise from that Jersey .

— Urban Wordsmith (@urban_wordsmith) December 25, 2019
Retro brilliance!! Have a great day folks 👏👏🍀🍀

— David Foss Foster (@Foss82) December 25, 2019
Very 1st strip I bought with my own money, saved for 2 months to get it, ah simpler times!🤣

— Niall Lynch (@nlynch18) December 25, 2019
First Celtic shirt I ever bought with my first wage packet. Class 🍀

— Mark (@MarkCochrane67) December 25, 2019
Still have the original!!! Best Hoops ever..
Happy Christmas!!!

— Seany McK (@SeanyMcK1) December 25, 2019
Best celtic top ever, merry Xmas mate 💚

— Jonnybhoy85🍀🍀 (@jonnybhoy85) December 25, 2019
Best Celtic kit ever! 💚👌🏼🌲

— Eamonn Coyle (@EamonnCoyle85) December 25, 2019
Was that mid-90s Celtic shirt one of your favourites that the club has had? Share your views in the comments section below!